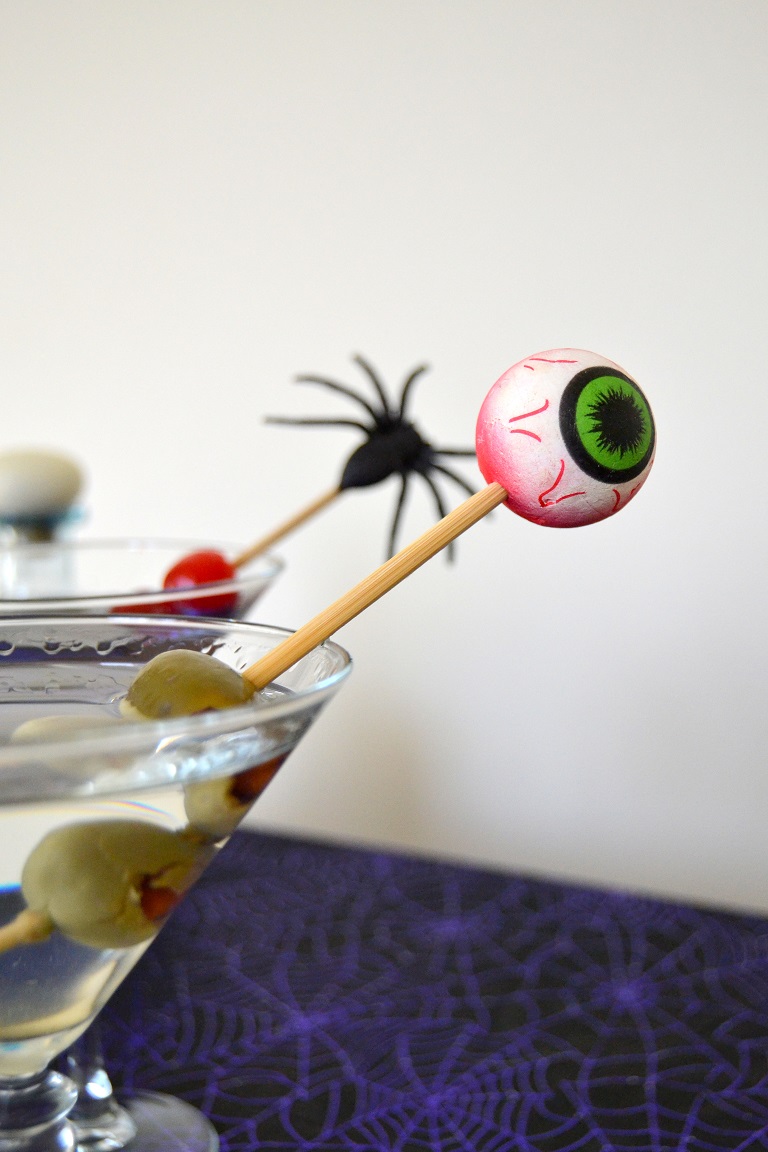 Along with Halloween themed cocktails you of course need Halloween cocktail stir sticks! I put these together in a matter of minutes and they make the perfect spooky touch to your drinks!
…..
Supplies:
Wooden skewers
Wire cutters or industrial scissors
Fake eyeballs, spiders, bugs, mice, etc.. (found at most craft and party supply stores)
Hot glue gun and hot glue sticks
(1.) Start by cutting the wooden skewers in half. (2.) I lucked out and found these foam eyeballs so I was able to use the pointed end of the skewer to stick right through it. I dusted off the cut end (the end that will be in the drink) and smoothed it.. no one likes splinters in their cocktail! (3.) Place a large dab of hot glue on the objects your chose and place the cut end of the stick to it. (4.) Hold for 20-30 seconds or until the glue dries and sets up.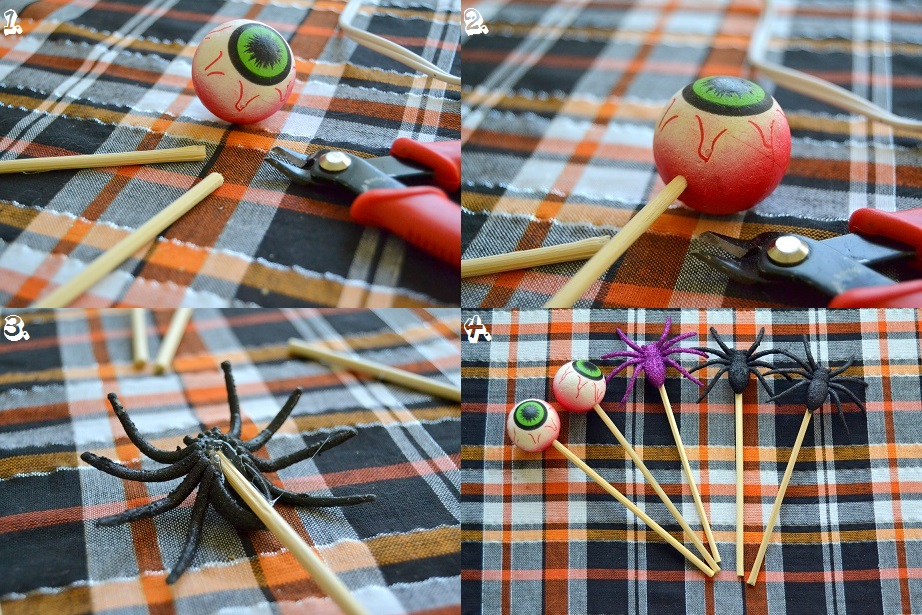 Whip up a batch of cocktails, garnish with your new creepy drink stir sticks and serve!