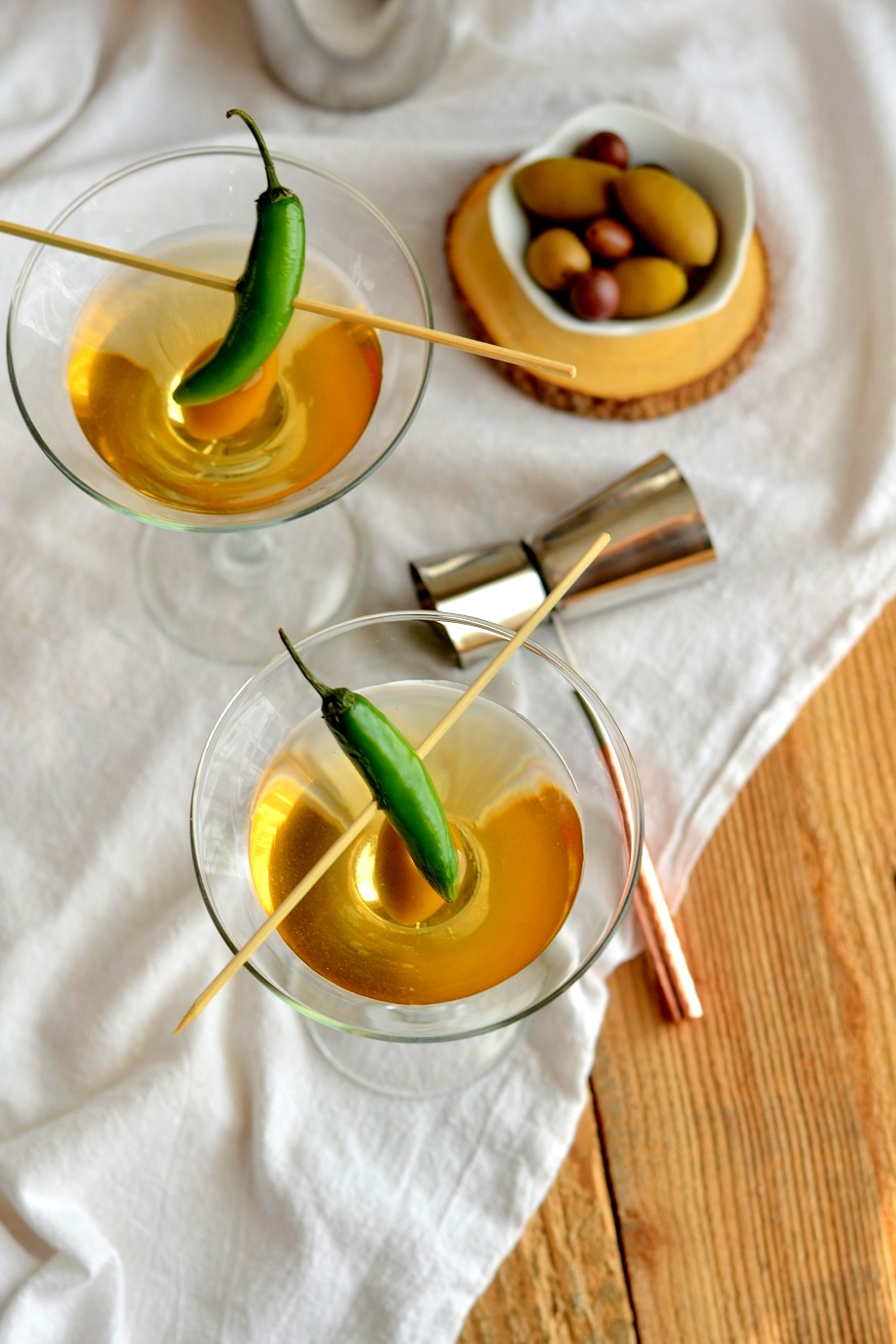 It's taken me a little bit longer than I thought to get settled and find routine in the new house. My days off are now being consumed with house projects (which you can see more of over on Instagram!) and trying to squeeze in some face time with friends and family. When my plate is full and the juggle struggle is real, a good strong drink at the end of the day always helps with the unwind process. These spicy dirty martinis did just the trick too! I had dried serranos from last year's garden and used them to make a small batch of serrano infused vodka. I skipped the Vermouth considering ours was about 10 years old and I honestly didn't feel like the martini needed it anyway. Just a splash of olive brine and a garnish for a smooth yet bold martini where the heat of the pepper slowly creeps in.
Serrano Infused Vodka:
1 cup of vodka
3 to 4 dried serrano peppers or 1 fresh serrano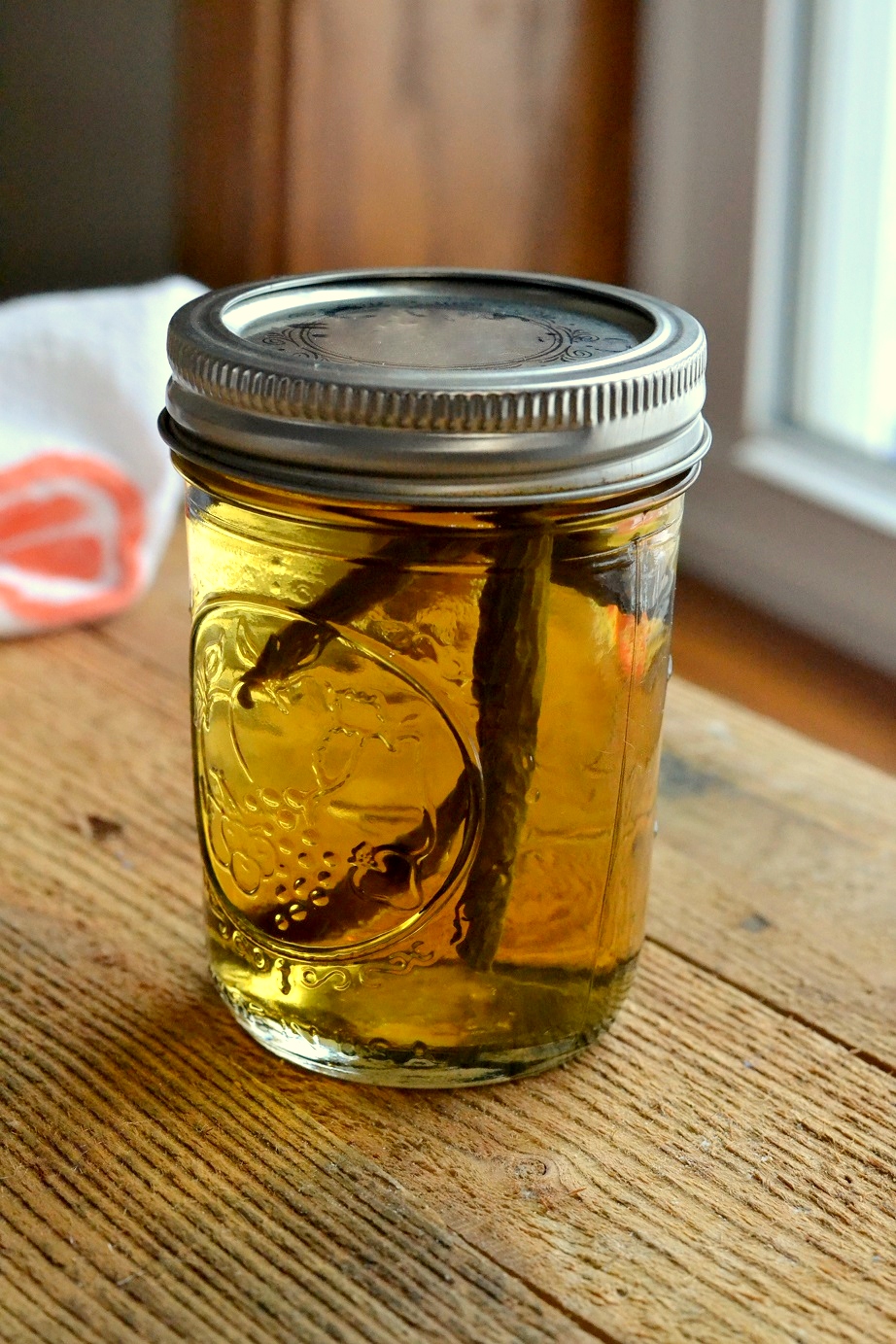 (makes 2 martinis)
Ingredients:
2oz serrano infused vodka
2oz vodka*
1oz olive brine
Olives for garnish
*Depending on how long you let your vodka infuse with the peppers, the spice level could be a little intense so that's why I went half and half. Feel free to adjust your amounts of regular vodka and your serrano vodka as needed.
To create the serrano infused vodka add the vodka and dried peppers to a small canning jar, seal, and store in a cool dry place for 24 to 48 hours. If you're using a fresh pepper, cut it in half before adding it to the jar. Discard the peppers after it's infused to the level of spiciness you like.
Add 2 ounces of the serrano infused vodka, 2 ounces of regular vodka, and the olive brine to a cocktail shaker filled with ice. Shake for 10 to 15 seconds and strain into two martini glasses. Garnish with an olive and pepper if you like and serve right away.
Enjoy responsibly!