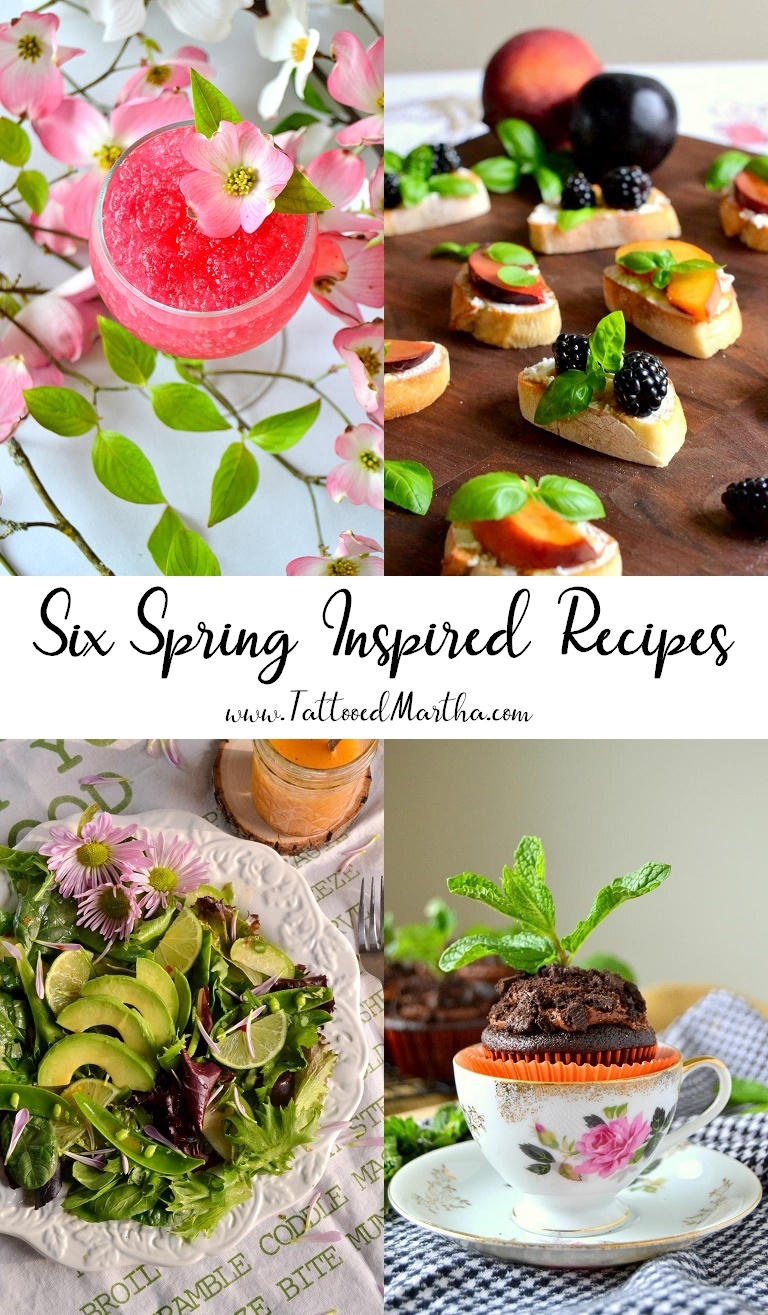 Our spring was off to a really slow start, but now that everything is slowly budding and turning lovely shades of green I wanted to put together a roundup of some of my favorite spring-inspired recipes from the blog!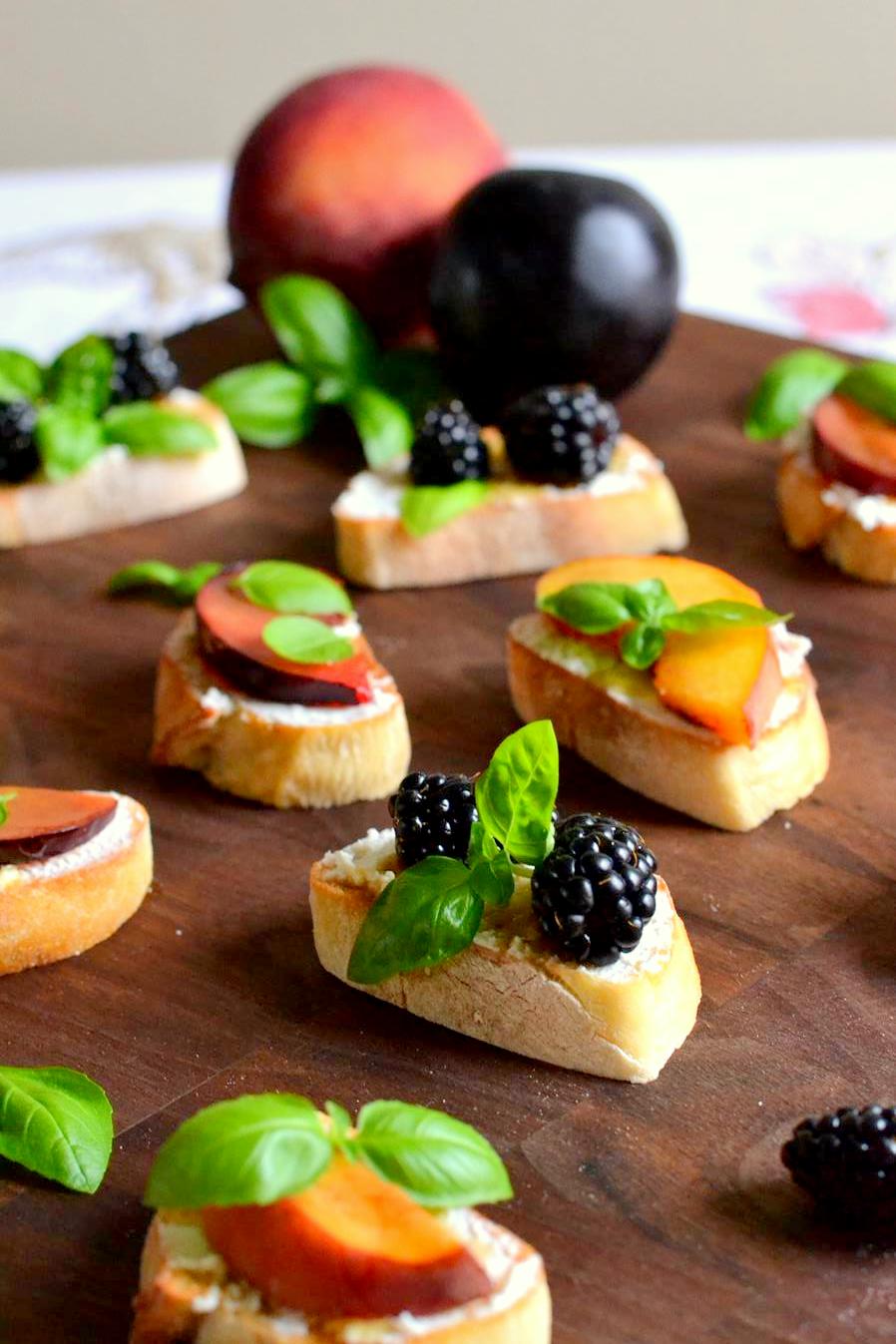 First up are these scrumptious Spring Fruit and Basil Bruschetta appetizers. Toasted baguette slices, rich goat cheese, sweet fruits, and honey make for a delectable combination. Click here for the full recipe.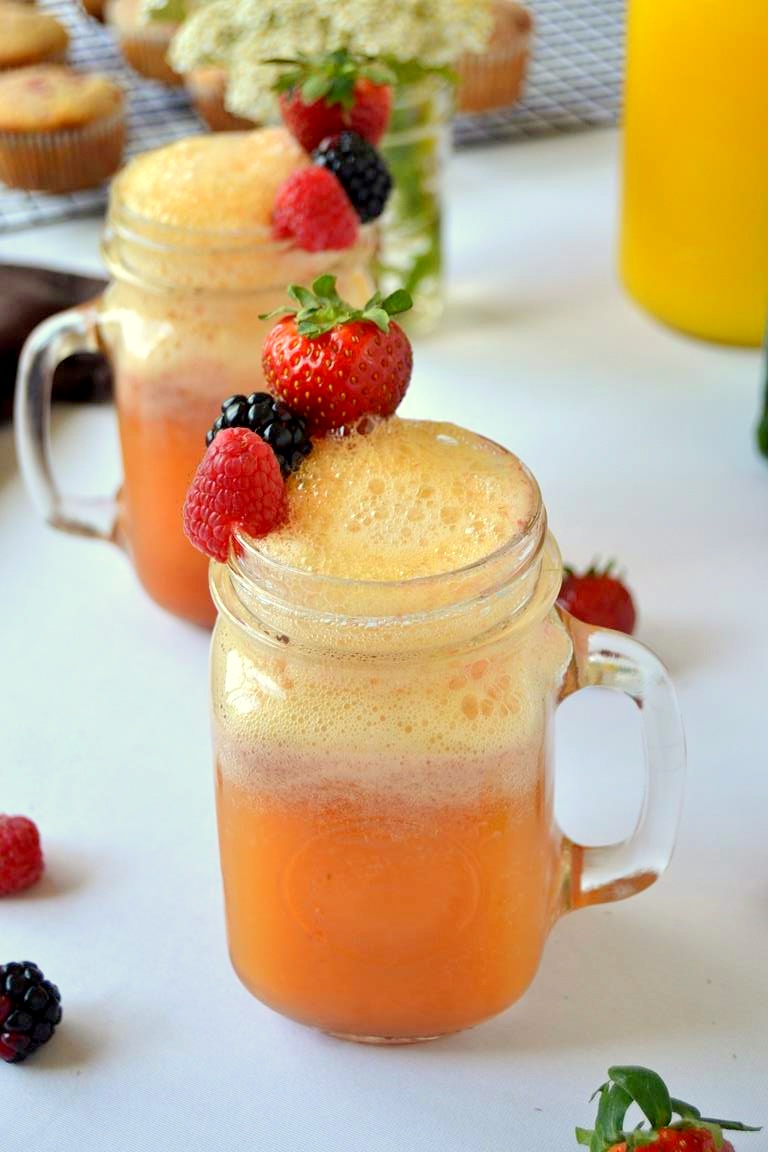 No spring brunch is complete without a round of mimosas! I made these Triple Berry Mimosas with freshly juiced strawberries, raspberries, and blackberries for a fresh and fruity spin on this classic. Click here for the full recipe.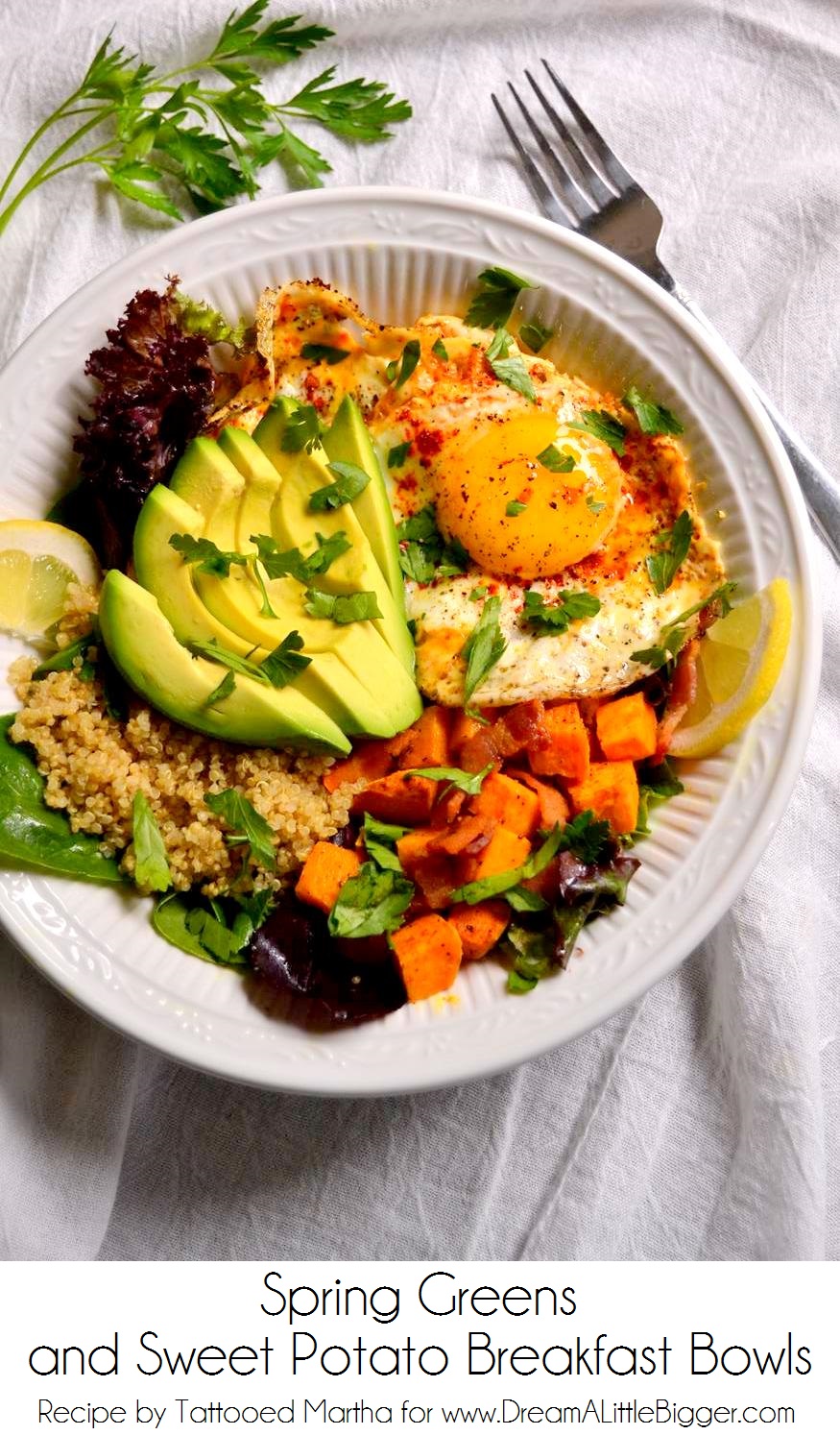 When I have time to cook myself a good breakfast I make sure it's a hearty and healthy one. These Spring Greens and Sweet Potato Breakfast Bowls are loaded with fresh greens, quinoa, roasted sweet potato, avocado and a fried egg. Click here for the full recipe.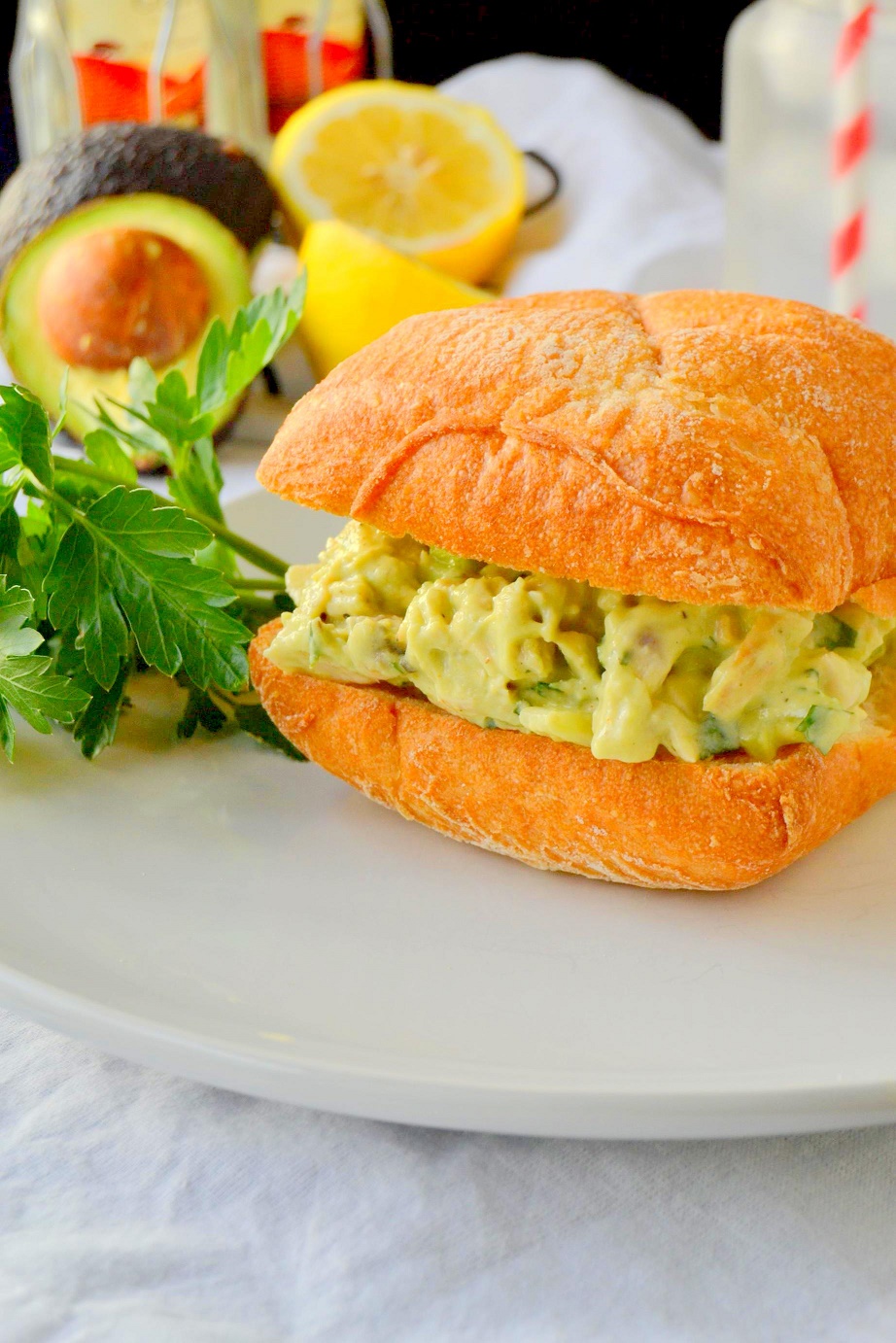 Chicken salad is my go-to for something quick to make to take for lunch during the week or to a spring picnic, but I didn't want just another boring chicken salad recipe. Instead I made this zesty Lemon Avocado Chicken Salad using fresh lemon juice, parsley, avocado, and Greek yogurt which made it low-fat as well. Click here for the full recipe.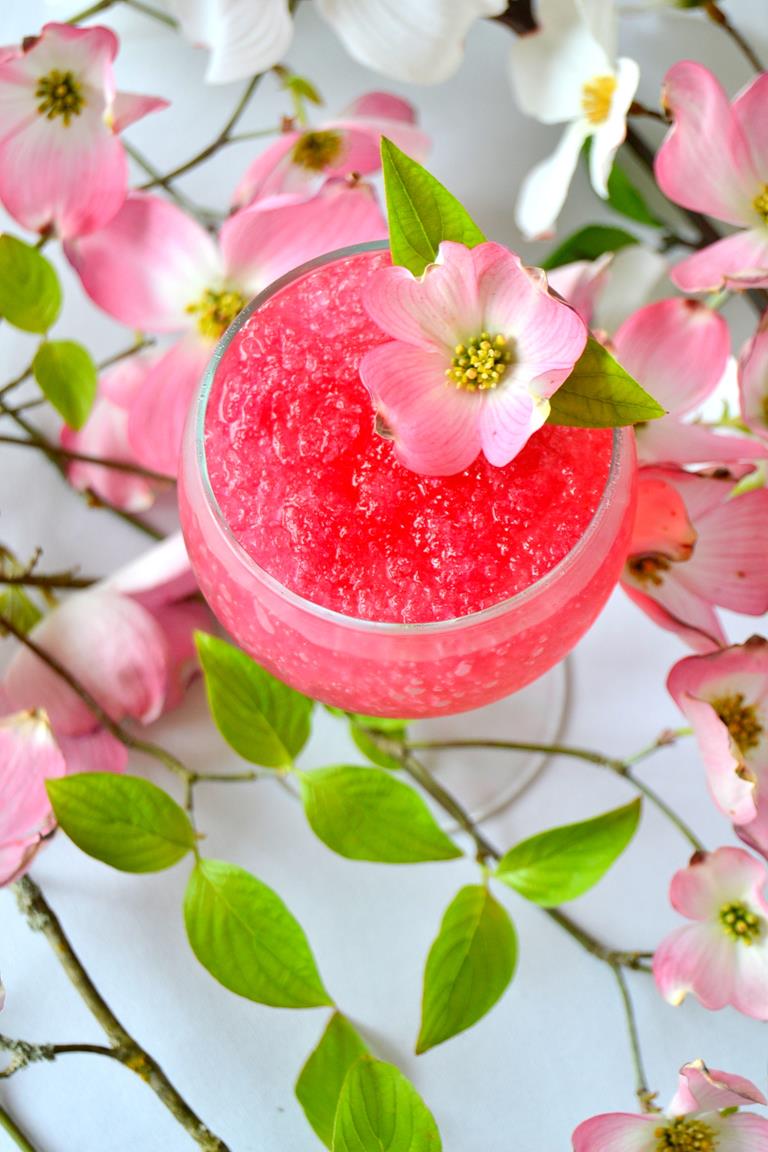 This icy Spring Blossom Granita Cocktail is still one of my favorites to date. The granita is made from fresh blueberry basil lemonade that gets frozen and then scraped every few hours to create a snow cone-like mixture. Dish it up into glasses, pour in some champagne and top with your favorite edible spring blossoms. Click here for the full recipe.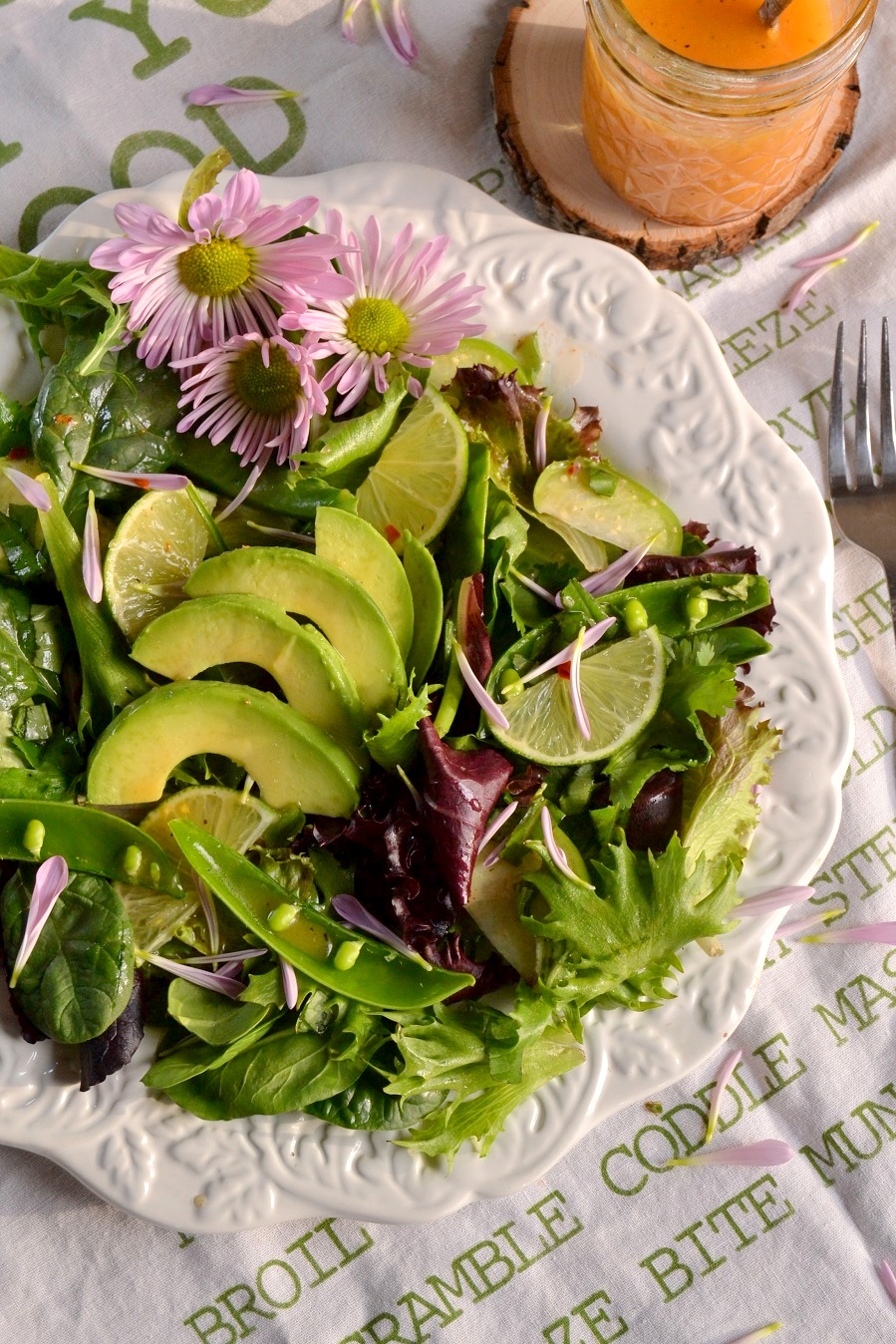 This recent recipe was inspired by the LACK of spring that we were experiencing here in Iowa so I made the season happen on a plate! This Spring Salad with Chile Lime Vinaigrette consists of fresh spring greens, snap peas, tomatillos, avocado, and fresh herbs with a scattering of daisy petals for a brightly colored and tasting mix. Click here for the full recipe.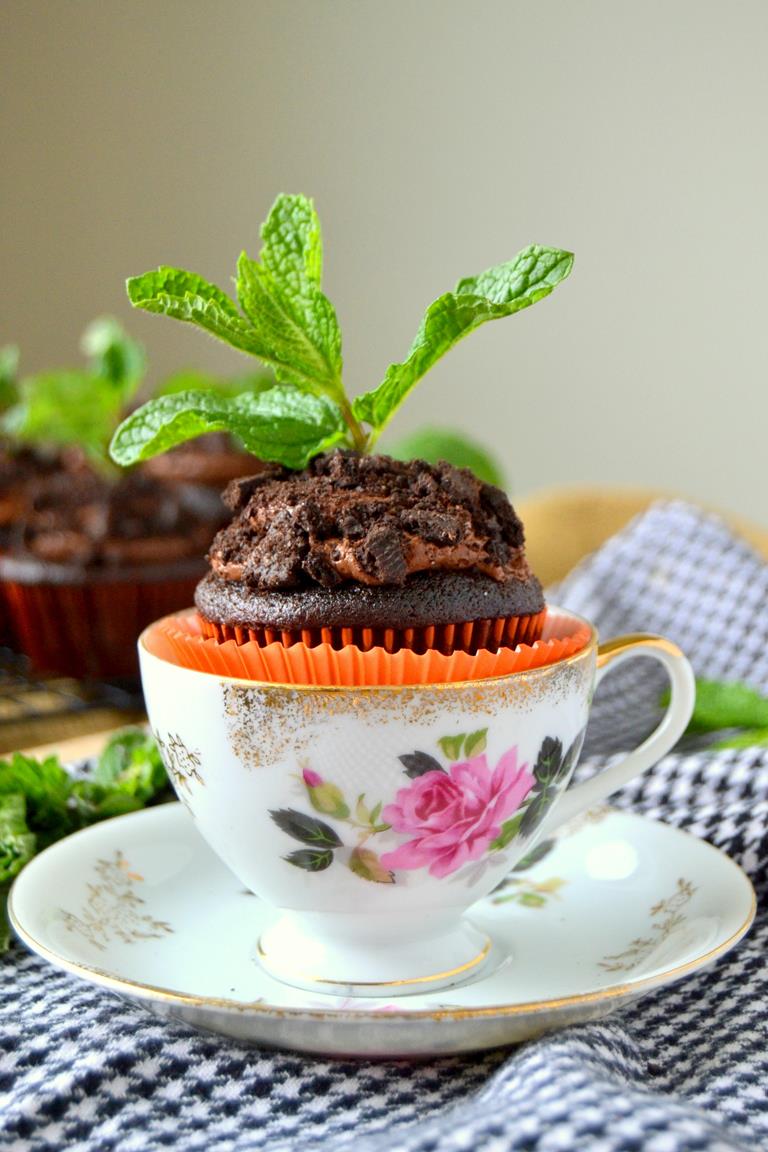 I saved the best for last.. no roundup would be complete without something sweet! These Chocolate Potted Mint Cupcakes were just as fun to create as they were to eat! Fluffy chocolate cake, whipped chocolate mint frosting, a dusting of Oreos, and a sprig of fresh mint bring the illusion of a potted plant indoors for a decadent spring treat! Click here for the full recipe.
Leave me a comment below and let me know which spring recipe you'll be trying first!
Enjoy!