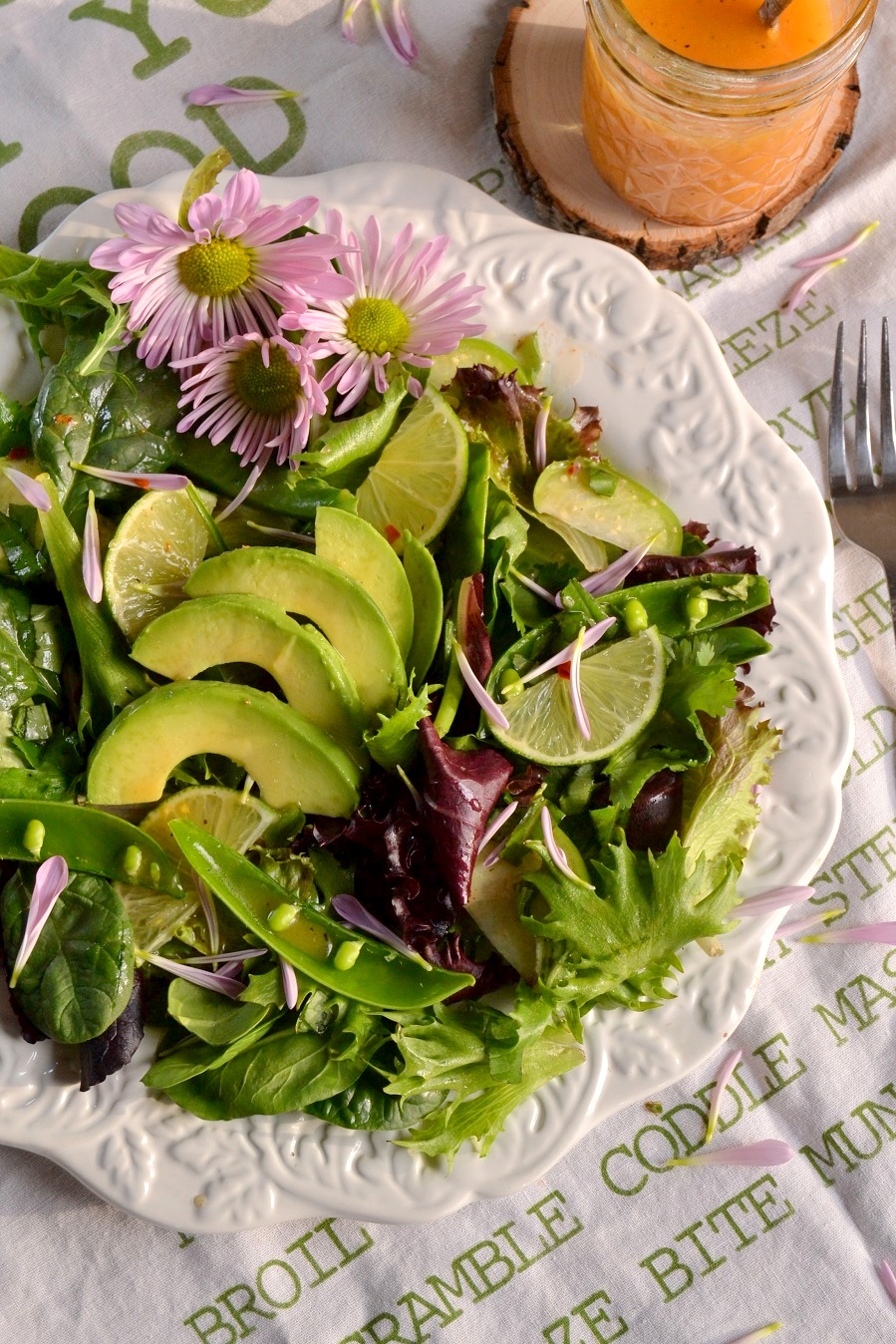 I've been trying to get back into exploring the creative aspect of everything in my life and that includes recipes. We've had such a lack of greenery and spring blooms with the never ending winter so I wanted to recreate spring on a plate. A salad isn't the most exciting culinary meal that I've ever produced, but I still had fun putting it all together and damn it if this chile lime vinaigrette isn't one of my new favorite dressing recipes. It's interesting how something so simple can spark your creativity again and it's left me looking forward to just experimenting and having fun with recipes and posts again.
Now about this salad..
Fresh is what I was going for and fresh is what I got! A nice mix of greens and purples not only make this aesthetically pleasing, but palate pleasing as well! Spring greens, tomatillos, snap peas, basil, cilantro, avocado… and daisy petals went into this mix. Yes.. daisies. They are safe to eat and added some fun detail to the salad. They are totally optional so you can skip them in the salad and admire them in a vase instead! I topped everything off with a zesty chile lime vinaigrette giving it a sweet and spicy finish.
(makes 2 large salads)
Salad ingredients:
3 to 4 handfuls of spring greens
1 tomatillo, husked and cut into small wedges
8 – 10 fresh snap peas, you can leave whole or cut in half lengthwise
1/4 cup fresh basil, finely chopped
1/4 cup fresh cilantro, finely chopped
Petals from 2-3 daisies, washed and patted dry
1 avocado, pit removed, peeled, and thinly sliced
Lime slices for garnish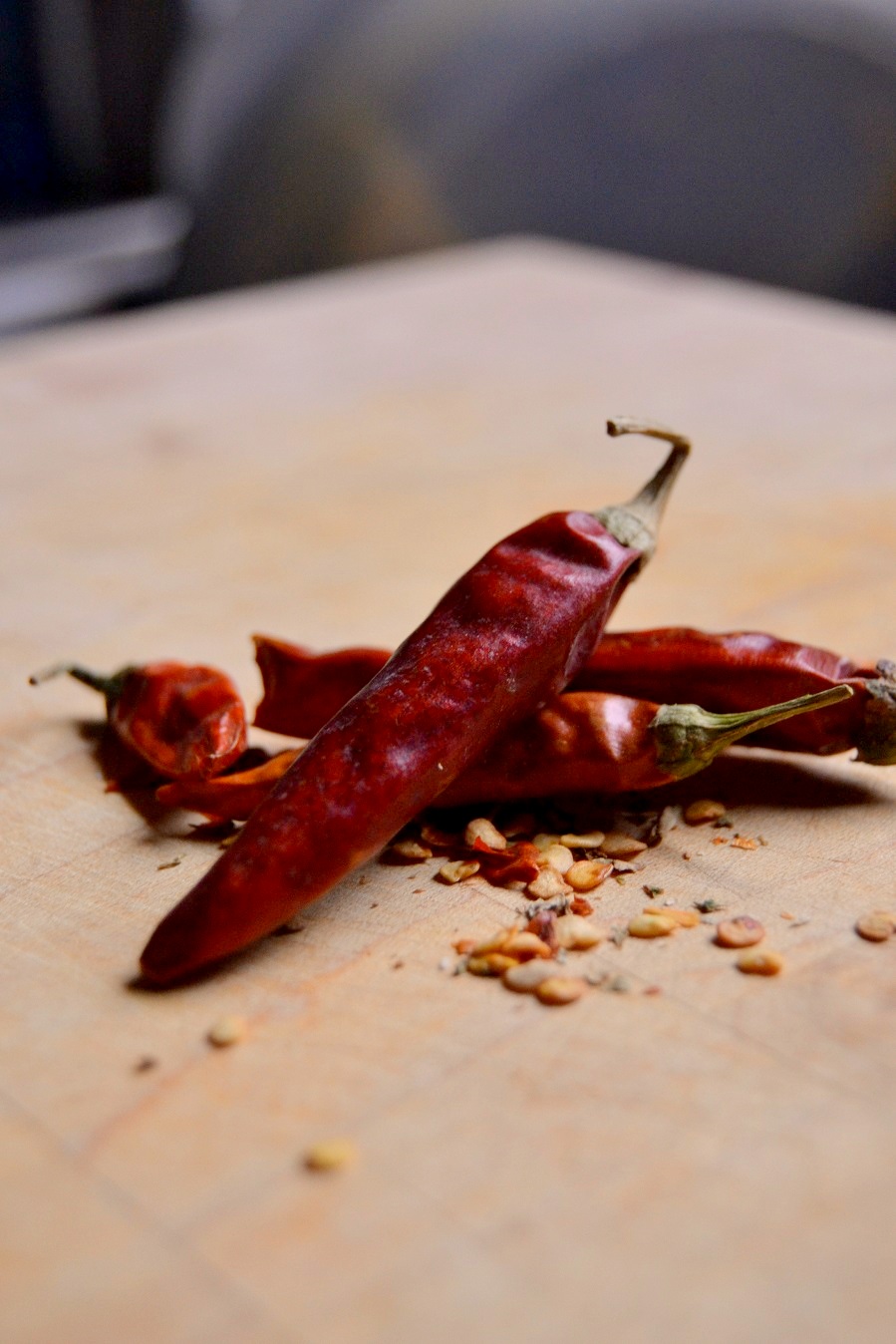 (makes 1 cup)
Chile Lime Vinaigrette:
1/2 cup olive oil
Juice from 2 limes
2 Tbs honey
1 tsp chile pepper flakes
1/4 tsp cayenne pepper
Salt and pepper, to taste
For the vinaigrette, combine all of the ingredients in a small canning jar. Seal and then shake for 10 to 15 seconds. Store in the refrigerator to keep fresh, just allow the dressing to come back down to room temperature and shake before using.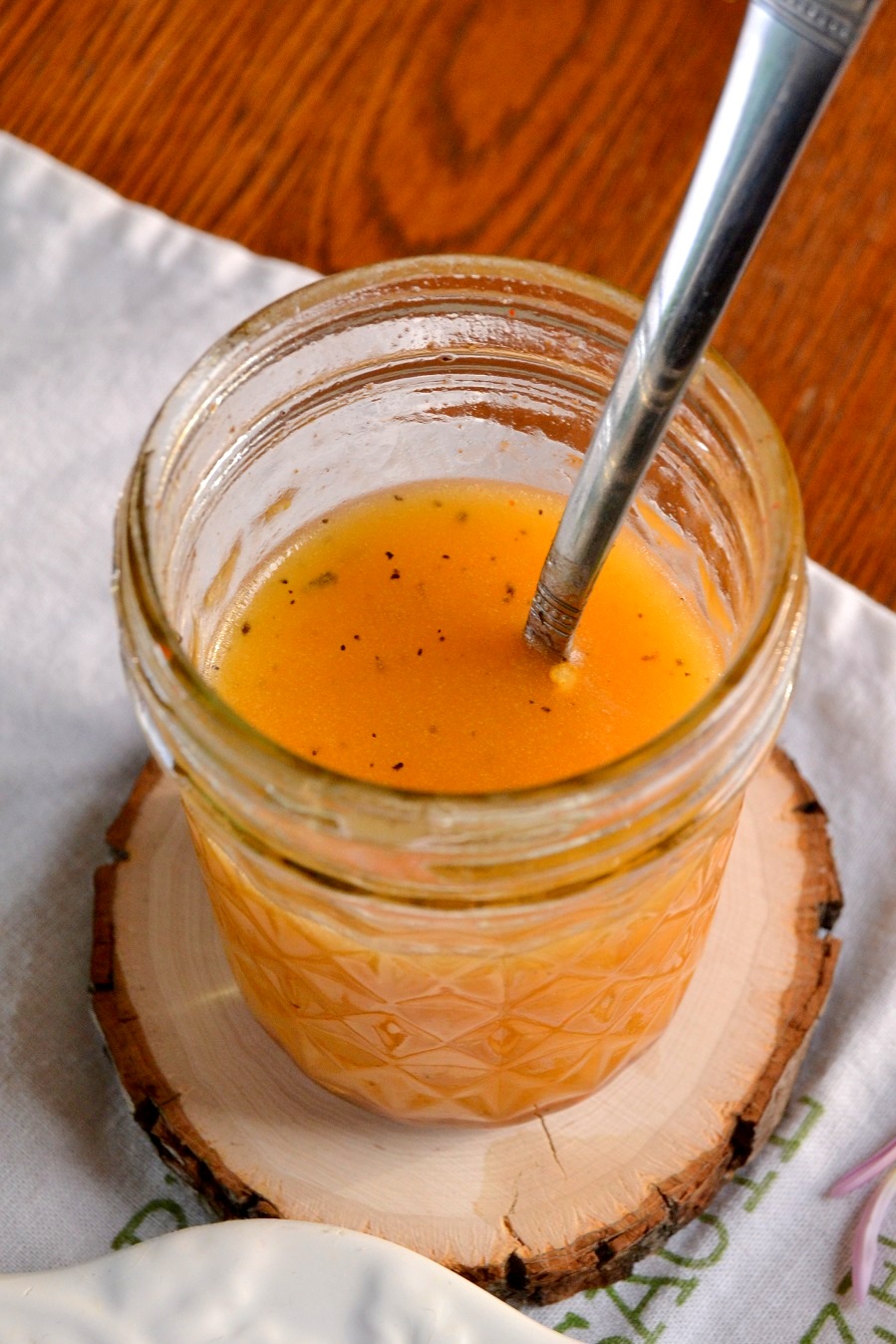 Add all salad ingredients except for avocado and lime slices to a large bowl and toss to mix. Distribute evenly between two large plates or bowls and top with avocado and lime slices. Drizzle on as much or as little of the vinaigrette as you like and serve!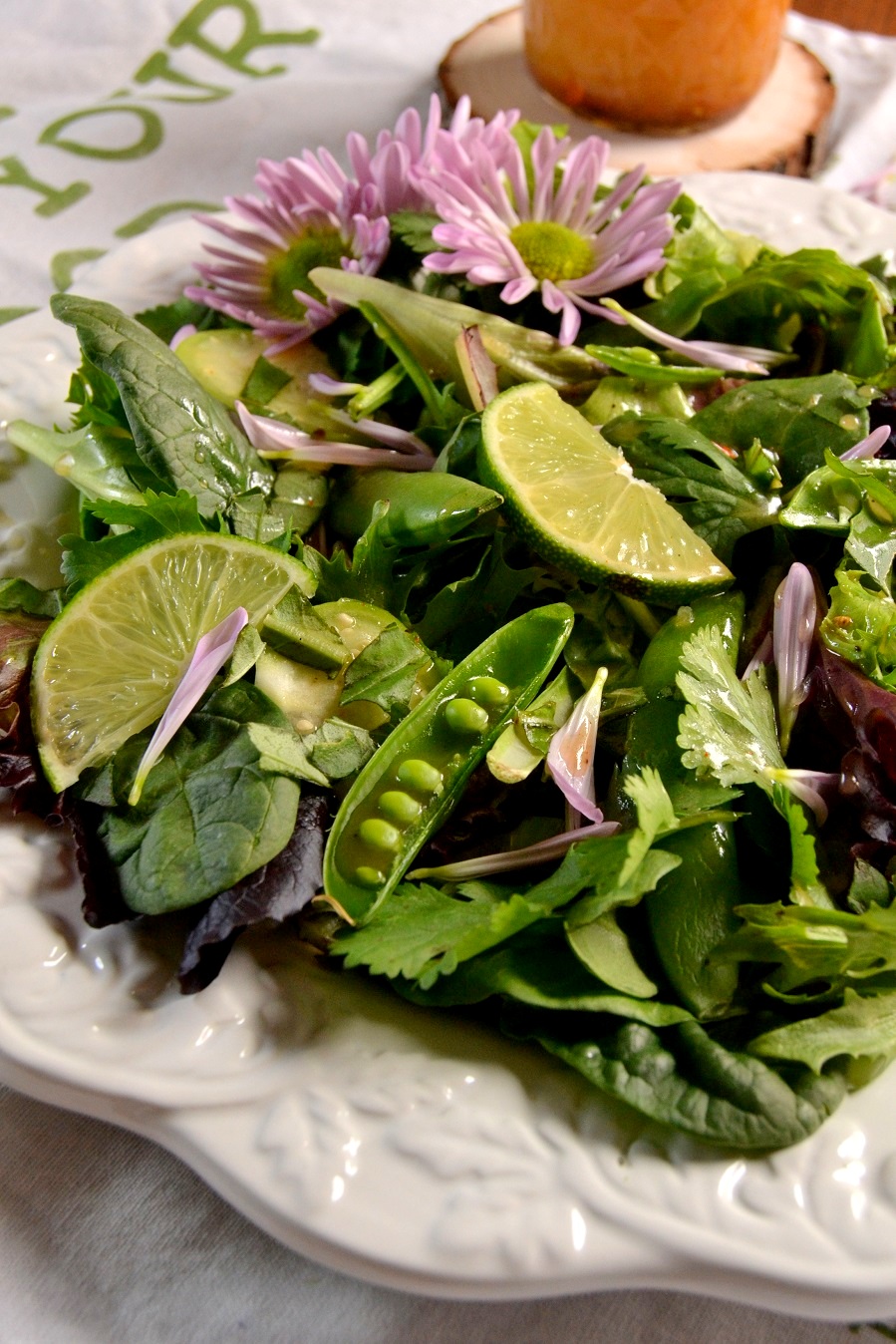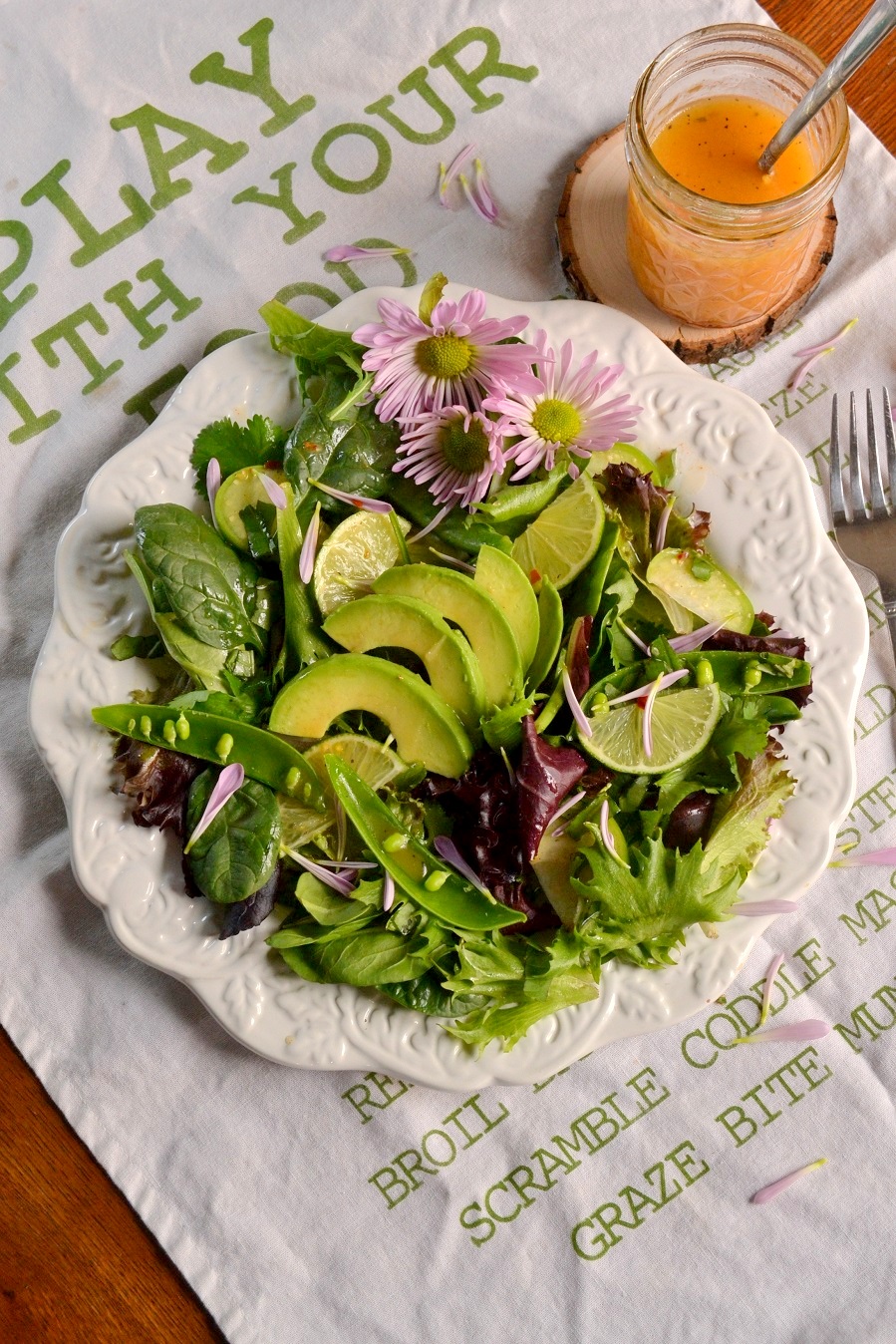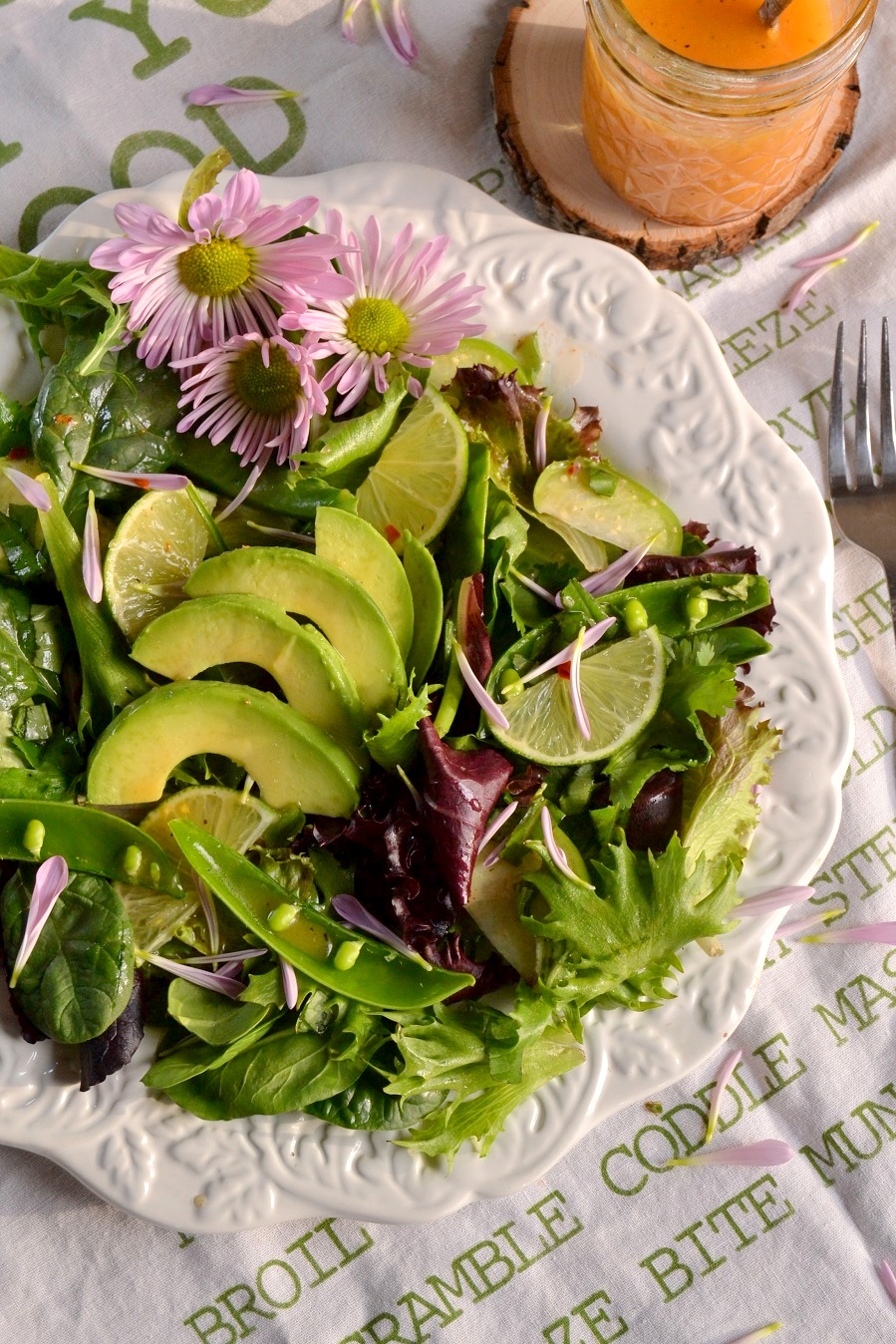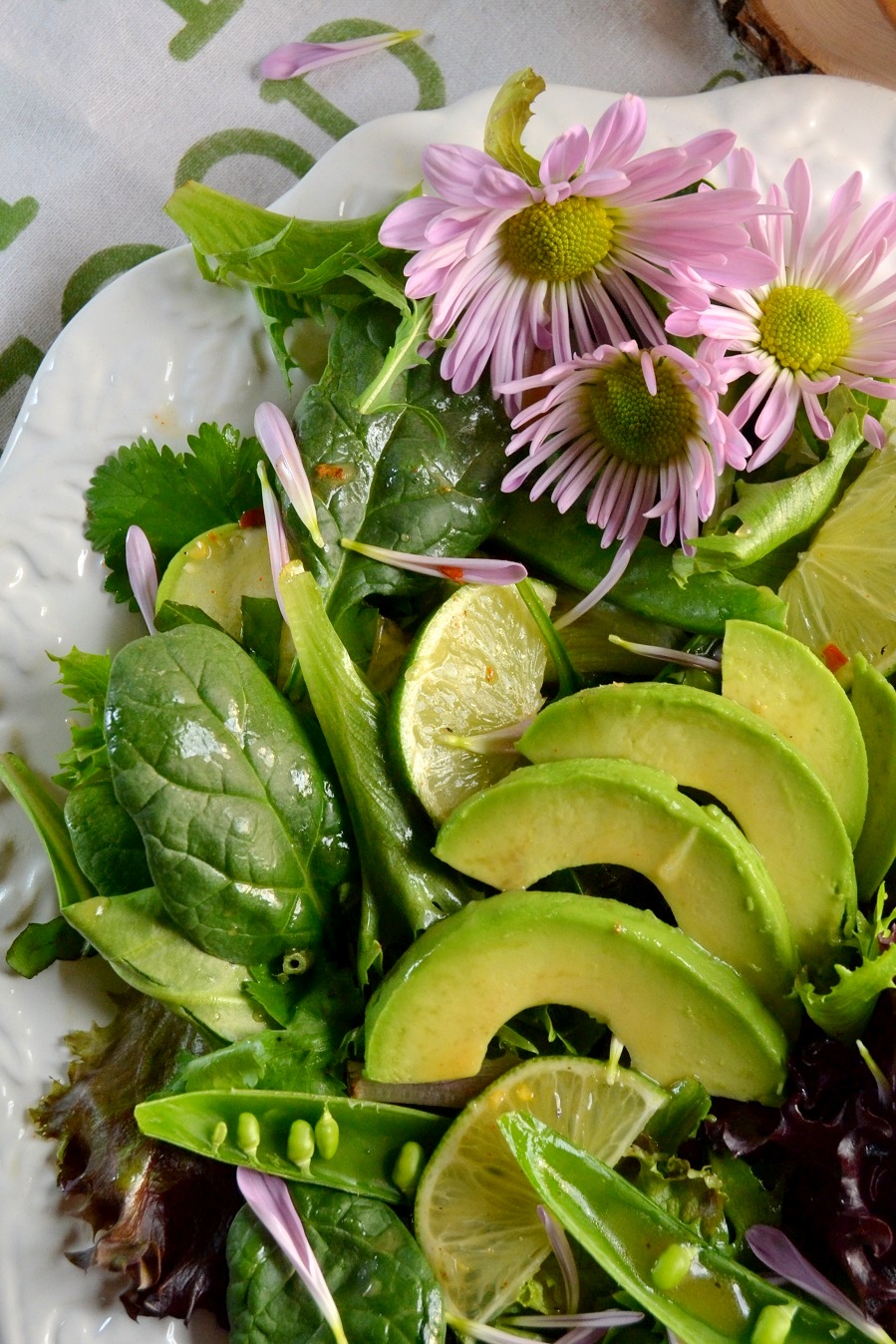 Enjoy!