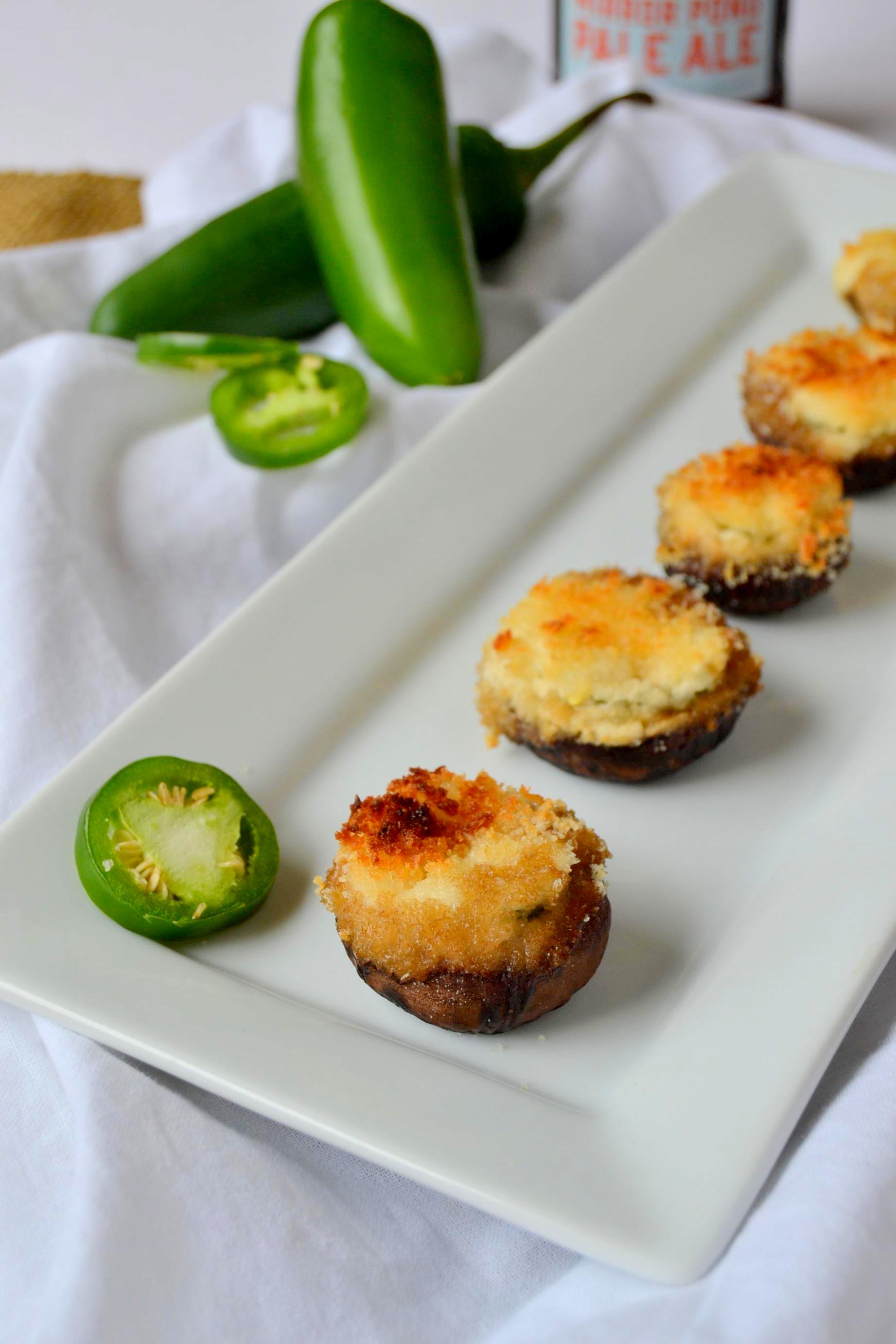 Call it nostalgia or just my need to always go back and critique, but I found myself perusing some of my old recipes the other day and was left with an intense craving for my Skinny Jalapeno Poppers and Goat Cheese Stuffed Mushrooms. I opted for innovation and efficiency and combined the two, bringing you these scrumptious little nuggets!
I used baby bella mushrooms which makes them perfectly bite-sized and that much easier for you to devour one right after another. I nestled a jalapeño ring into each mushroom which provides just the right amount of fresh pepper flavor and heat and then packed it with rich creamy goat cheese. Top it off with some panko bread crumbs so you still get that nice crunch, pop them into the oven, and you're done! You get the best of both appetizers and they're quick and easy to make!
….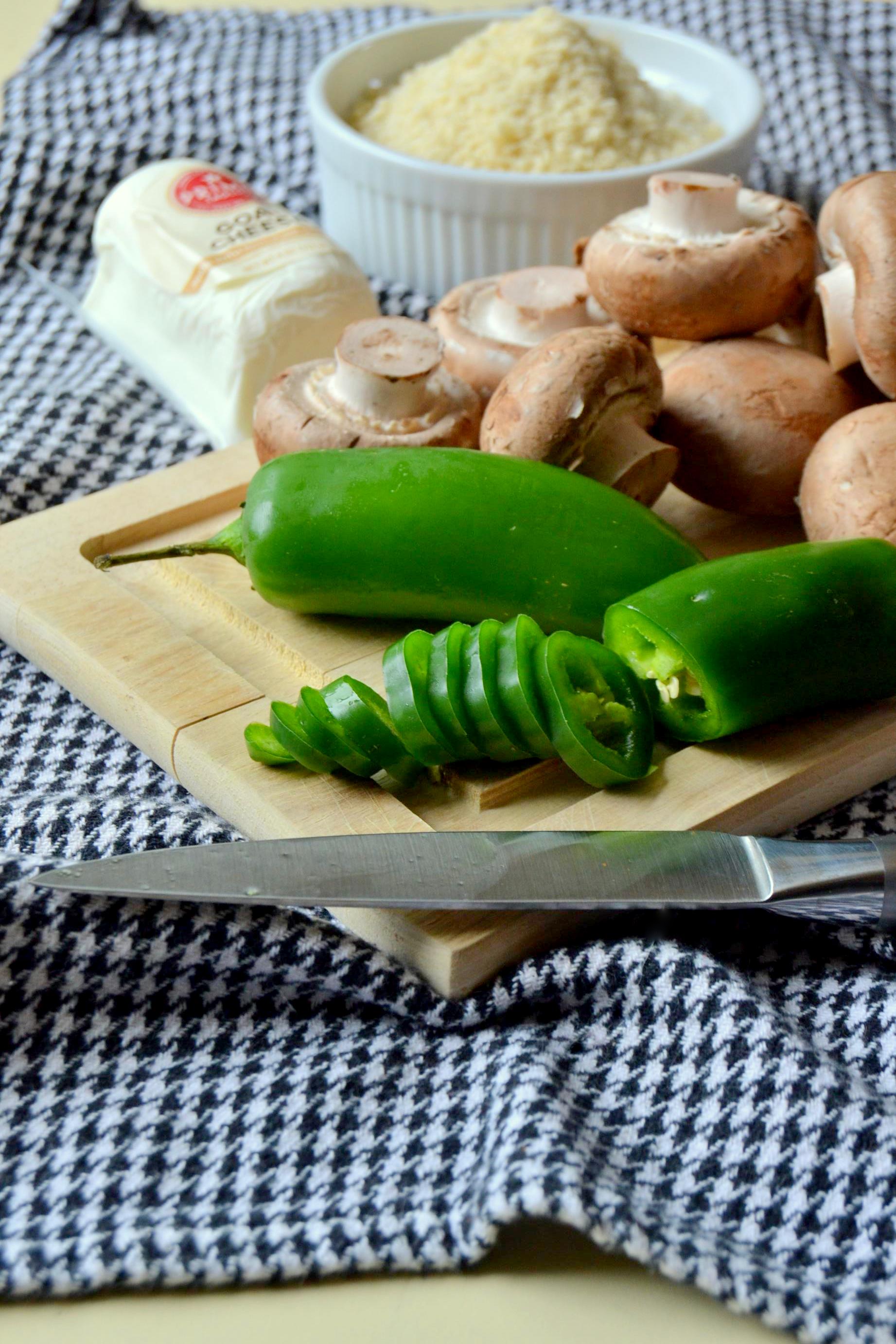 (makes 8-10 mushrooms)
Ingredients:
1 Tbs olive oil
8oz package of baby bella mushrooms (8-10 mushrooms)
1 jalapeño pepper, cut into rings
4oz spreadable goat cheese
1/4 cup panko bread crumbs
Preheat oven to 400 degrees F and lightly oil a rimmed baking sheet.
Rinse mushrooms off, pat dry, and remove stems by slowly twisting them back and forth.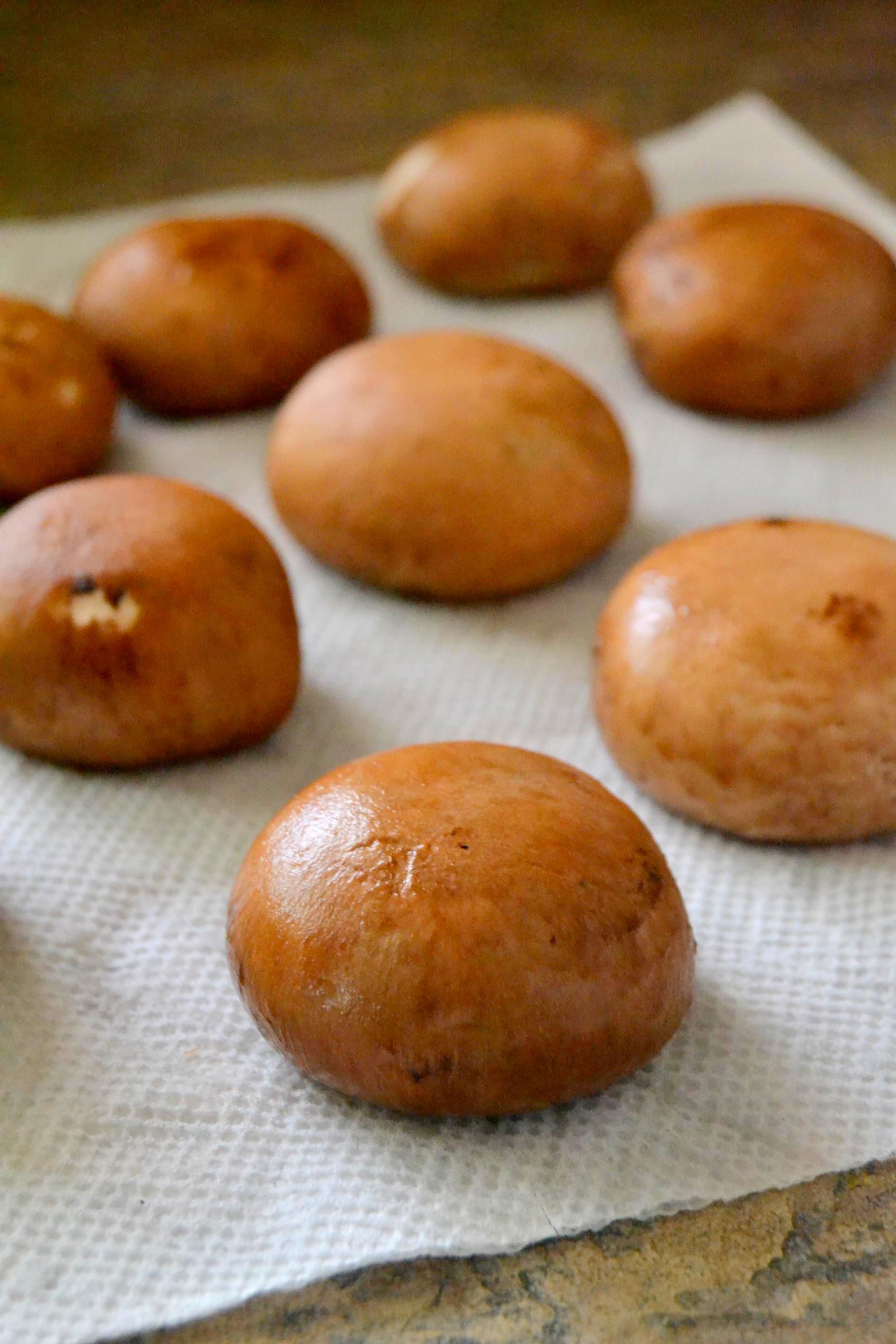 Place with the "cut" edge down on the prepared baking sheet. Bake for 5-6 minutes and then transfer mushrooms to a paper towel to cool. Pre-baking them will get the mushrooms to release some of the liquid they retain so you don't wind up with soggy mushrooms!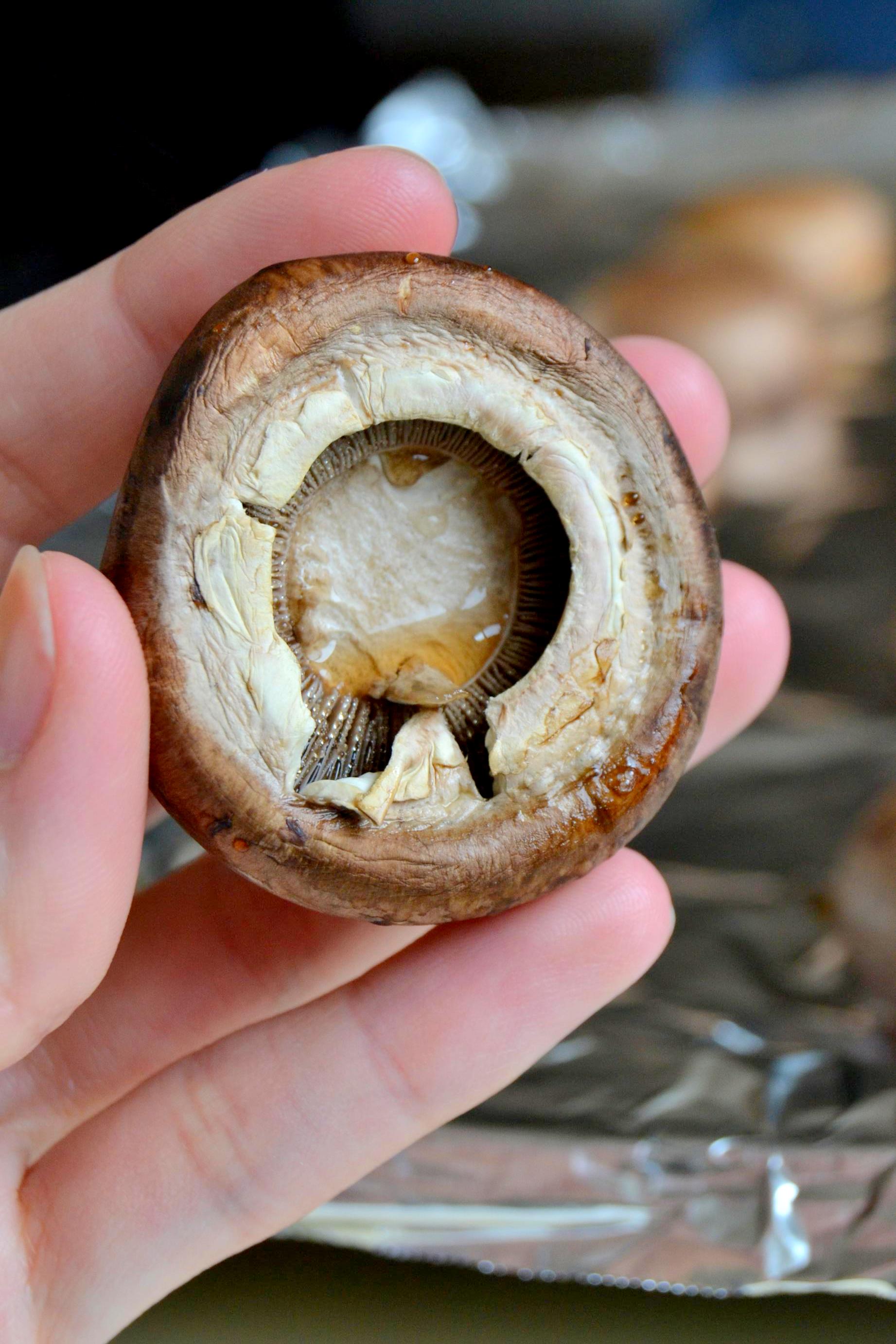 Use a paper towel to soak up any excess liquid from the inside of the mushroom.
Place a jalapeno ring inside each mushroom and then use a butter knife to spread the goat cheese across the top.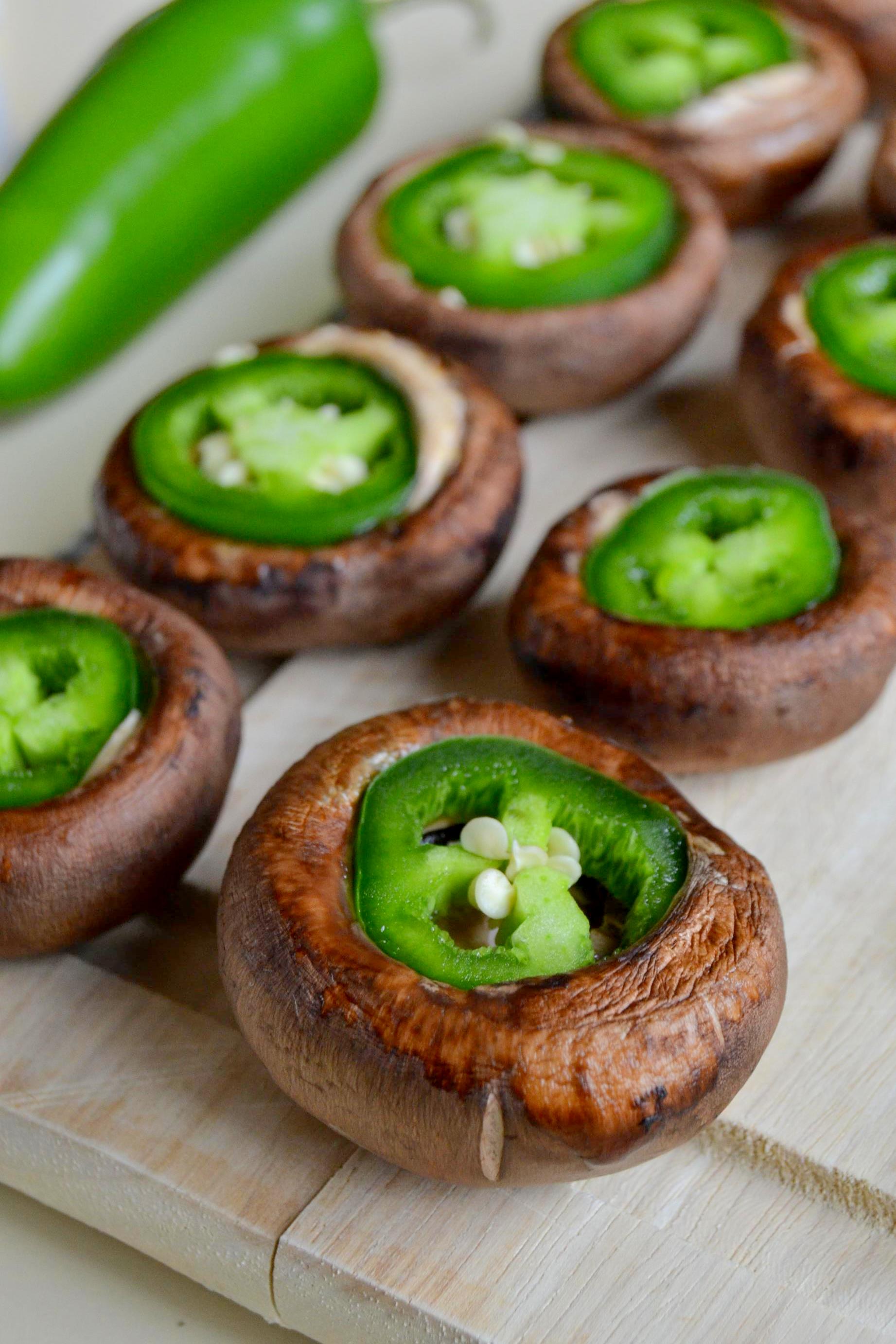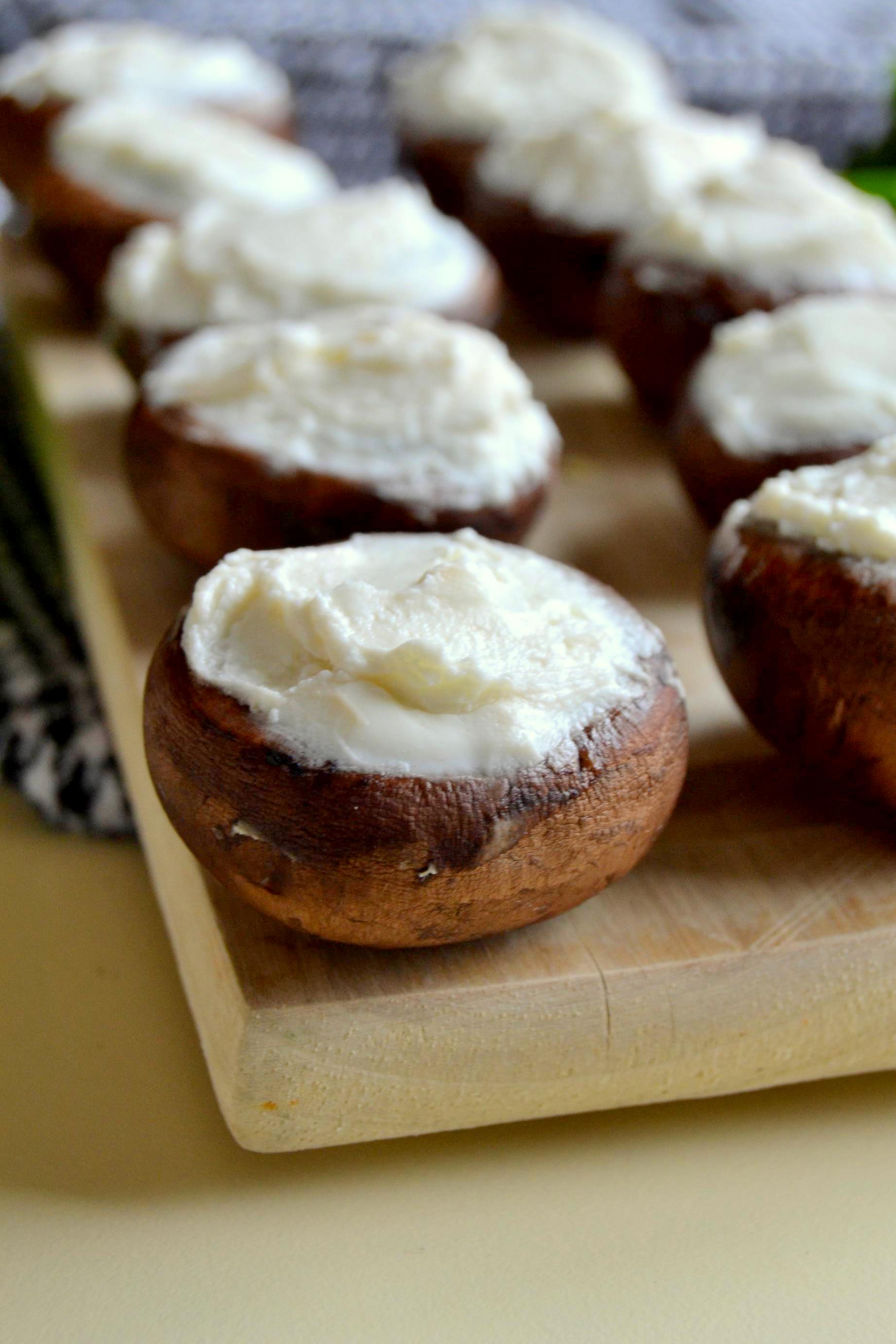 Pour bread crumbs into a small shallow dish. Hold a mushroom over the dish and sprinkle bread crumbs over the top of the cheese until completely covered. Set on the baking sheet and repeat.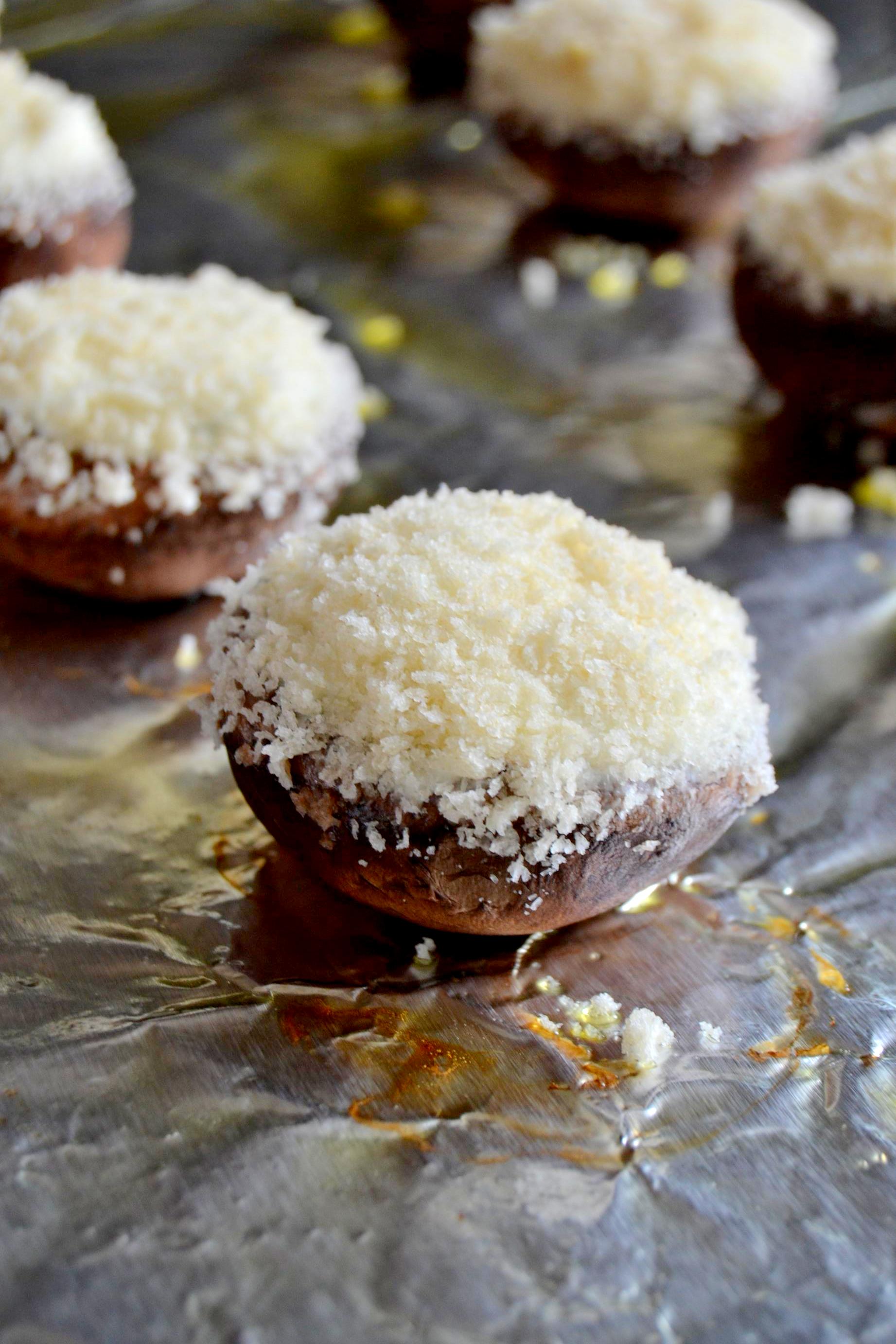 Bake for 20 minutes at 400 degrees F and then switch oven to the broiler setting (525 degrees F). Cook for 1-2 more minutes or until bread crumbs are lightly browned.
Transfer to a plate and let them cool for a few minutes before serving.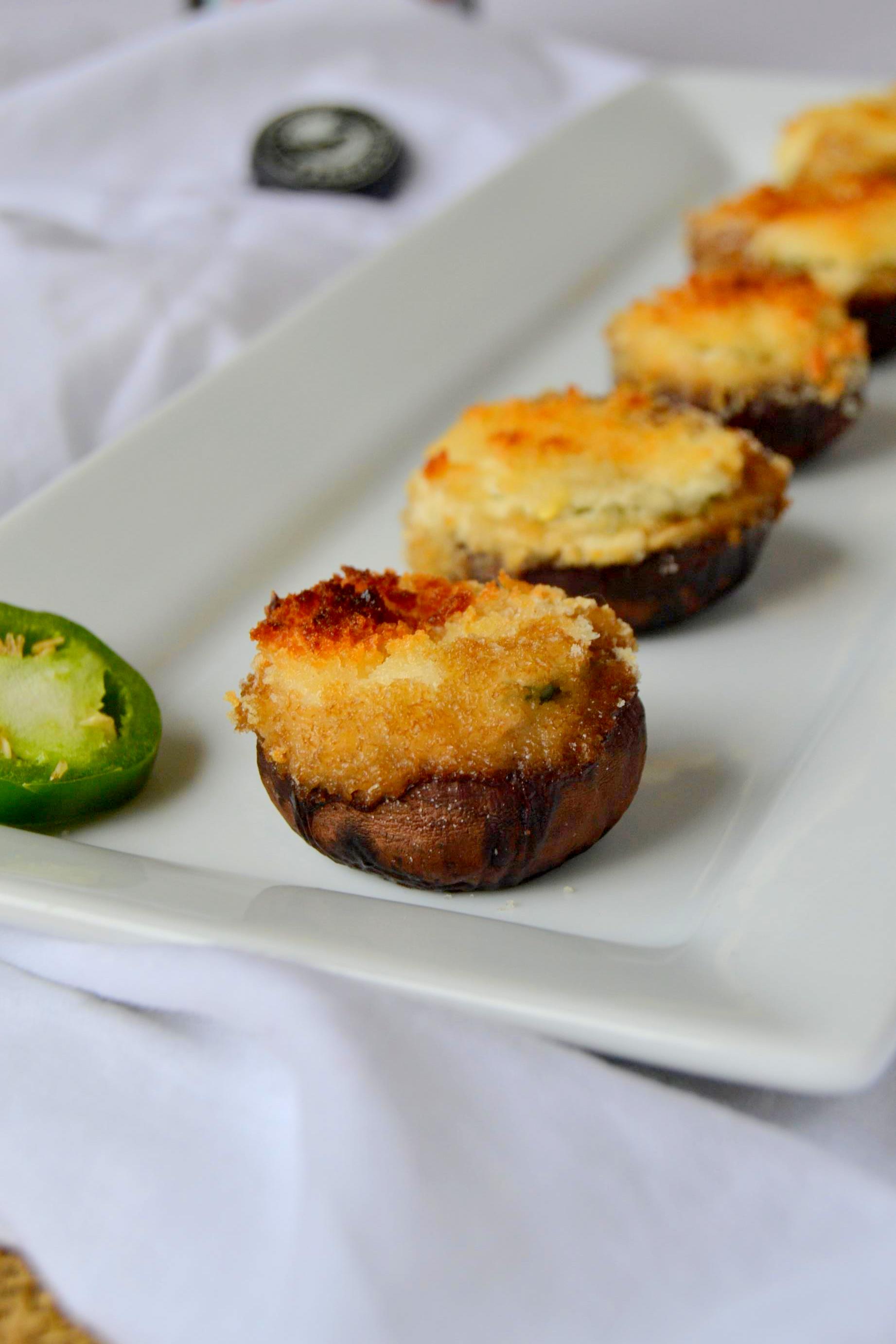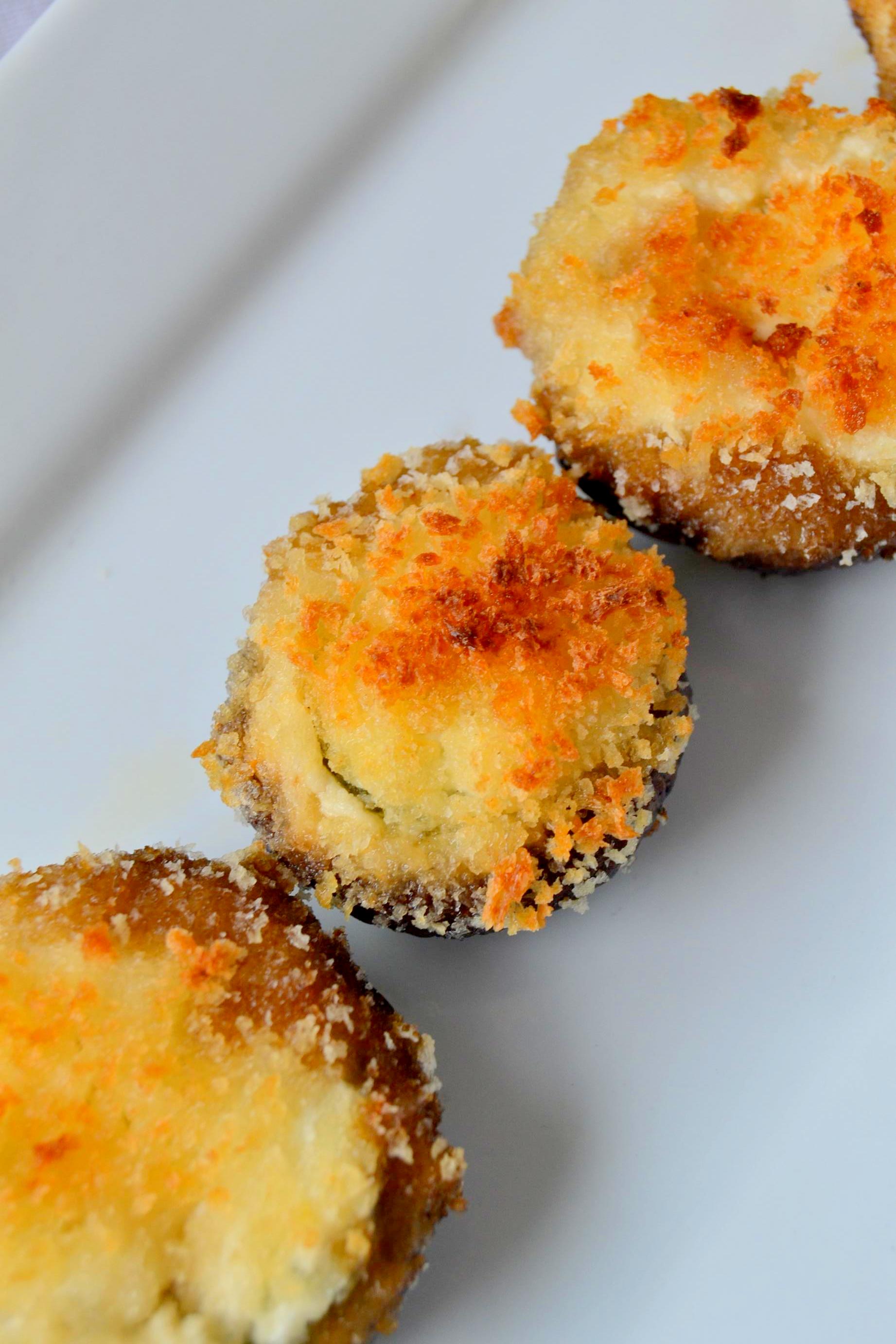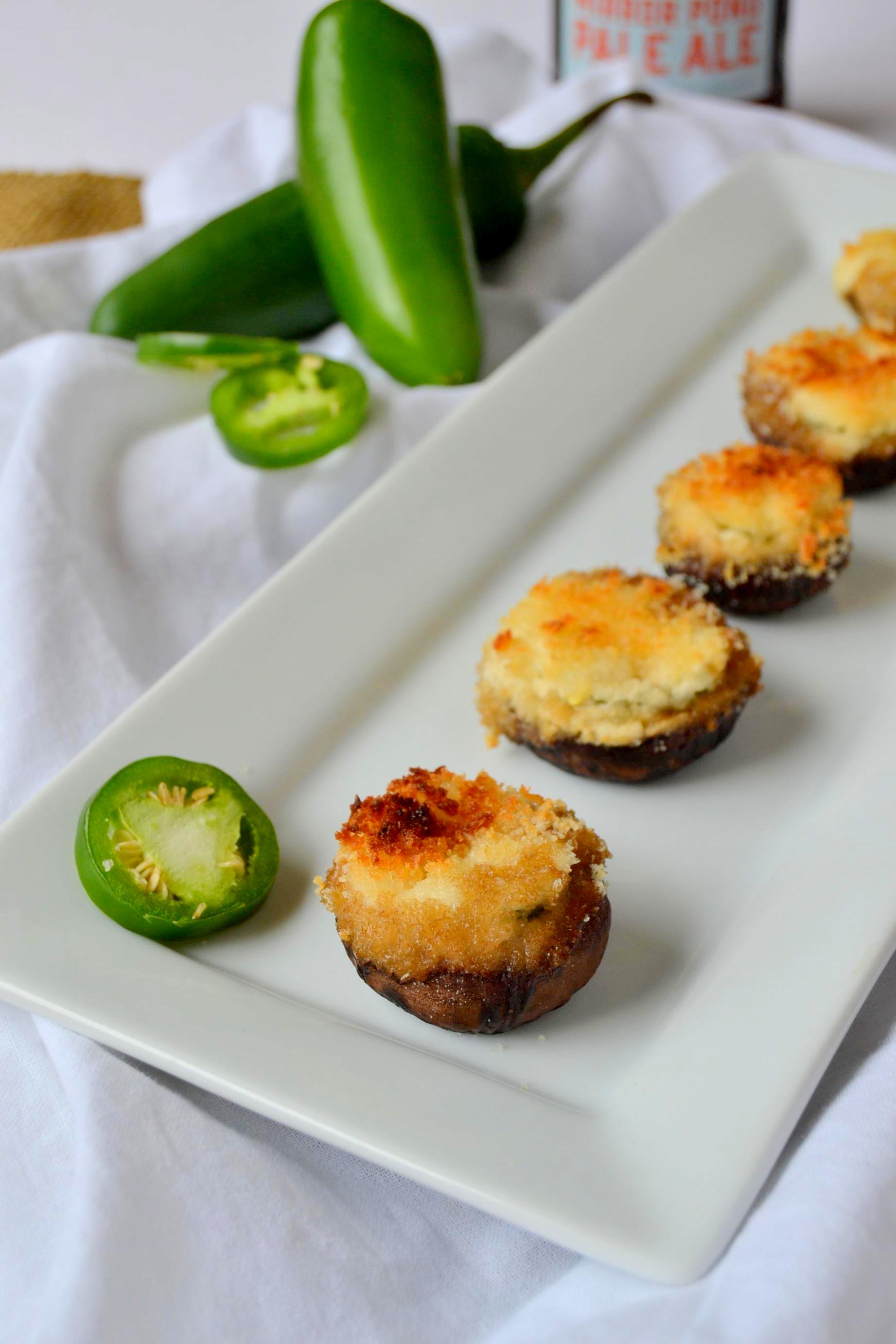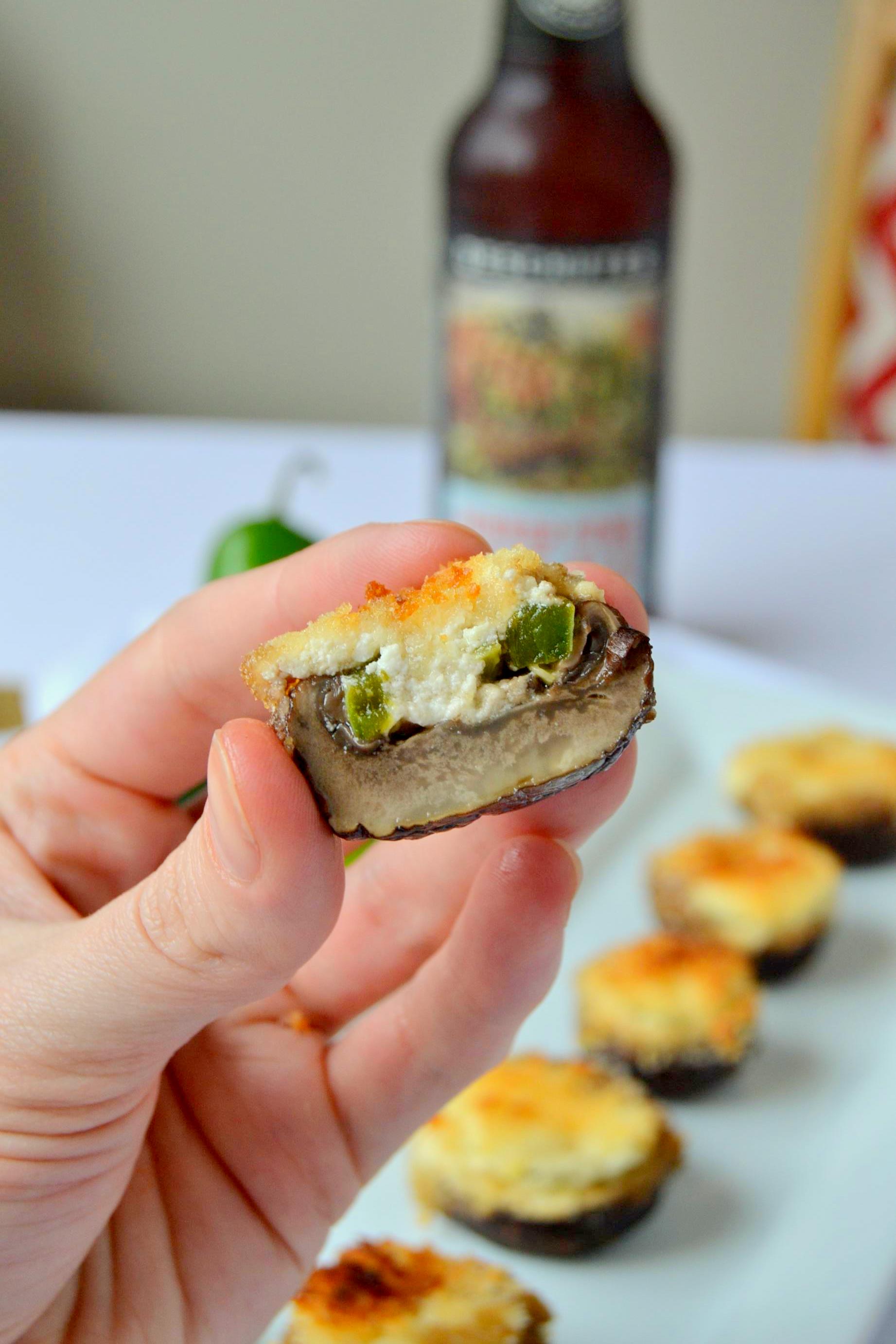 Enjoy!