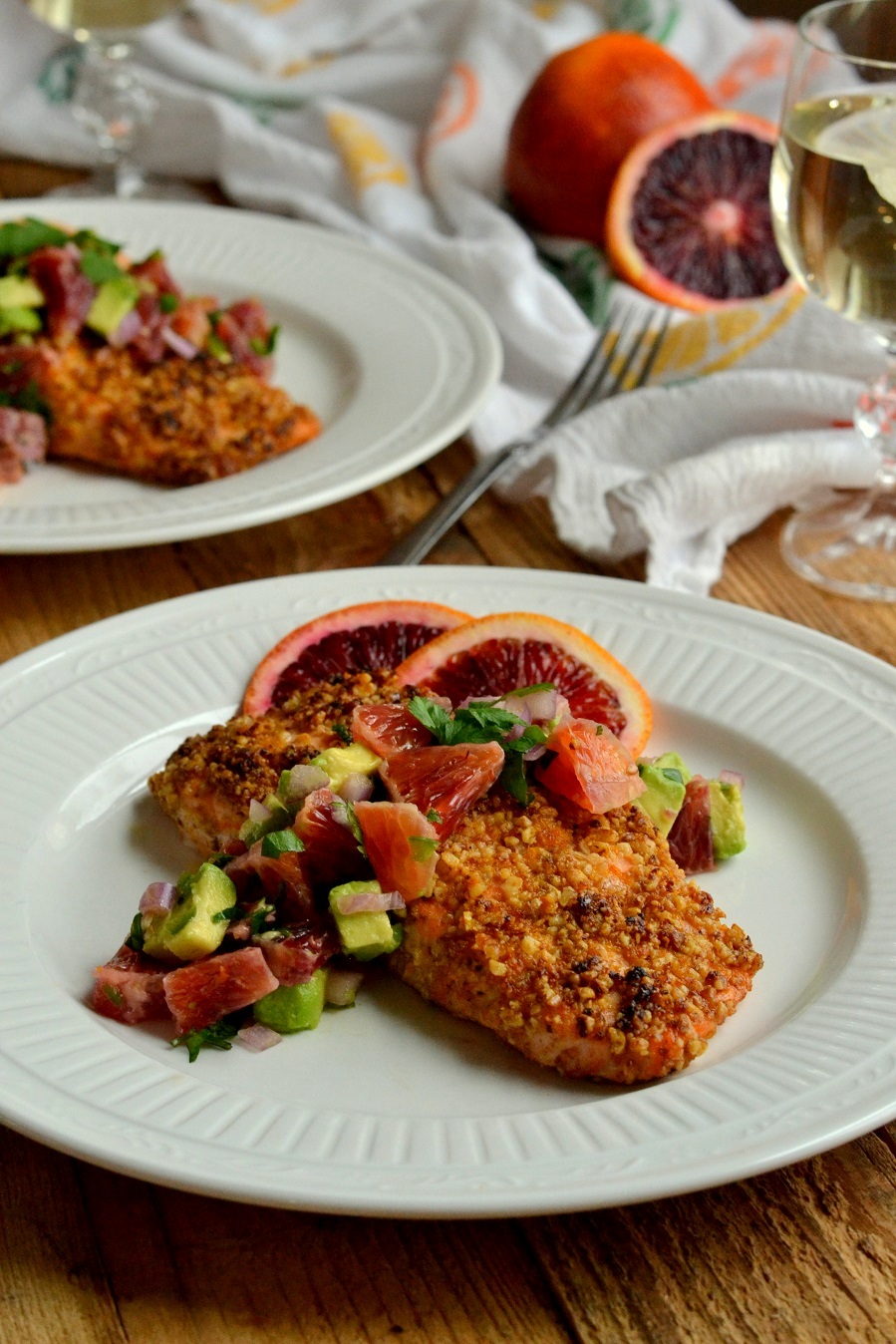 Valentines Day is just a few days away and if you want to skip the crowded restaurants and impress your partner with a simple, but restaurant quality dinner at home instead, I've got just the dish! Not only does this walnut crusted salmon cost a fraction of what you'd pay for it in a restaurant, but it's surprisingly quick and easy to throw together and can be prepped the night before.
An outer crust of pureed walnuts, blood orange zest, and a little garlic make a flavorful and crunchy complement to the tender salmon. There's no fancy techniques here, just toss it under the broiler for 7 minutes and let it cook to perfection. Top it all off with a simple sweet and spicy blood orange salsa and you're done!
(makes 2 servings)
Ingredients:
2 Tbs olive oil
1/2 cup walnuts
2 garlic cloves
Zest from 1 blood orange
½ tsp cayenne pepper
2 salmon fillets (about 1 1/2 lbs), skin removed
Blood Orange Salsa:
1 blood orange (the one you zested), peeled, and diced into small chunks
Half of a jalapeno pepper, finely chopped
1 Tbs red onion, finely chopped
1 Tbs fresh cilantro leaves, finely chopped
Half of an avocado, cut into small pieces
(1.) In a food processor combine walnuts, garlic cloves, orange zest, and cayenne pepper. Puree until walnuts are fine crumbs. Transfer to a plate or shallow dish. Cut two squares of plastic wrap out (big enough to wrap a fillet in) and lay flat on a counter or table top. (2.) Press the salmon fillets into the walnut mixture, then flip to coat the other side. Place in the middle of one of your pre-cut squares of plastic wrap and repeat with remaining fillet. (3. & 4.) Wrap the fillets up and place in the refrigerator for 20 to 30 minutes. This will help the salmon absorb some flavor and keep the coating on better.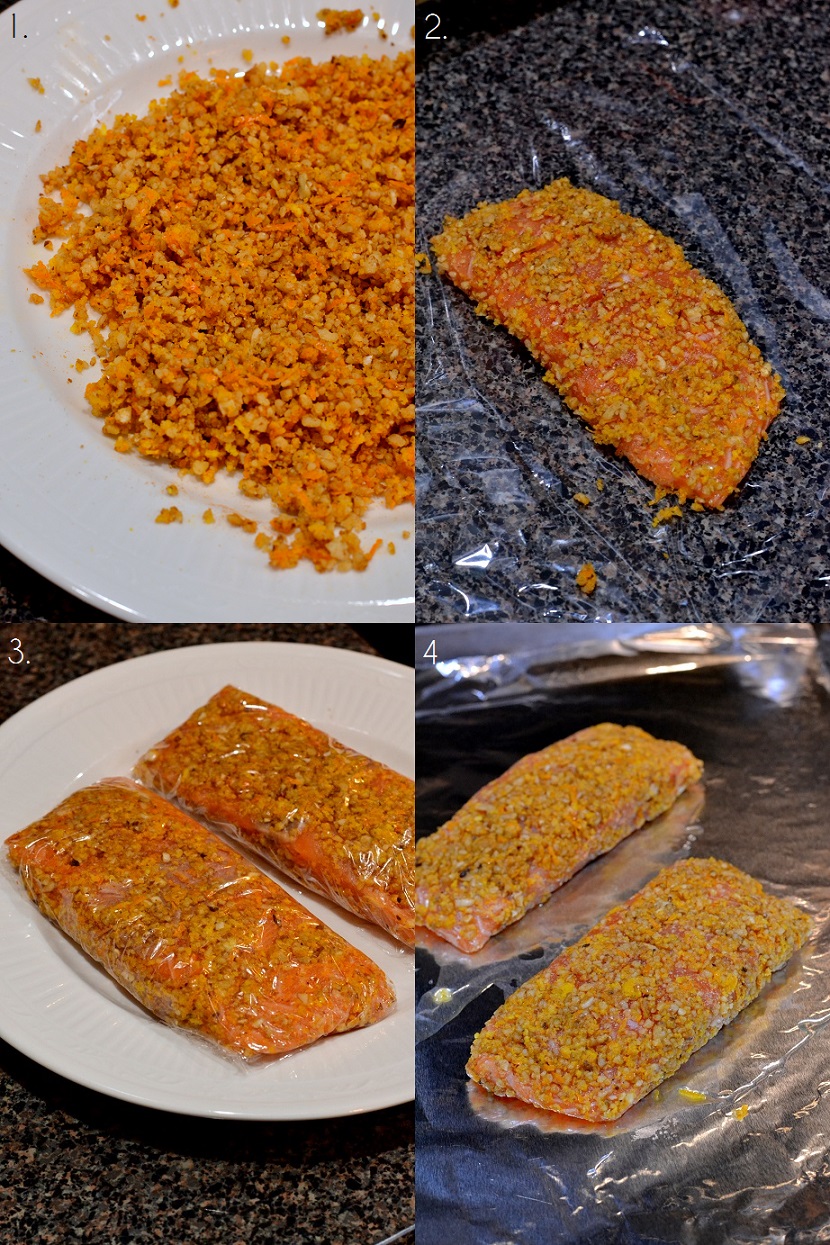 In the meantime you can mix up your salsa. (5.) Combine blood orange bits, jalapeno pepper, onion, cilantro, and avocado pieces. (6.) You can also make everything the night before, but leave the avocado pieces out until just before getting ready to serve so they don't oxidize and turn brown.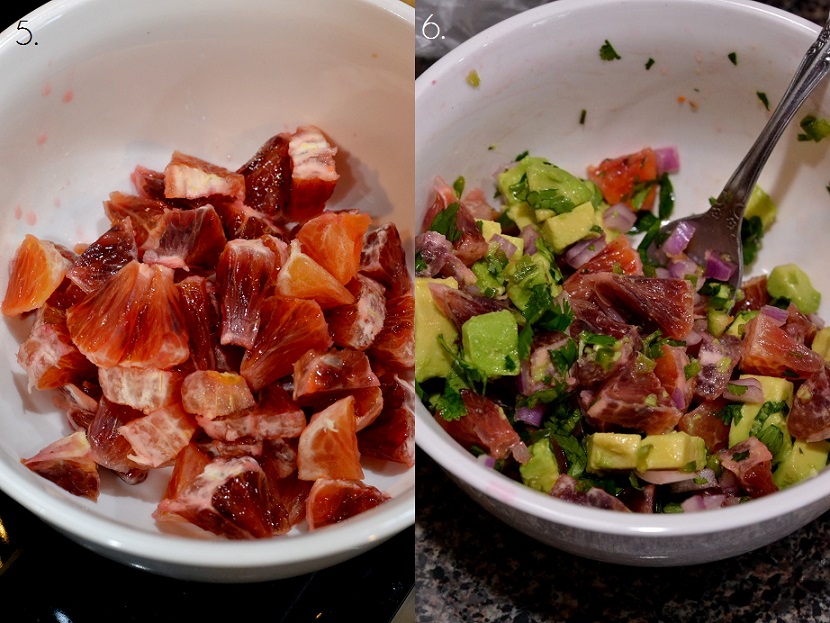 When the salmon is just about ready, move an oven rack into the upper third of the oven. Line a baking sheet with foil, drizzle with a little olive oil, and turn broiler setting on low (500 degrees F).
Unwrap your salmon fillets and place on prepared baking sheet. Place in the oven and broil for 5-7 minutes or until top is lightly browned. Remove from the oven and transfer to a plate.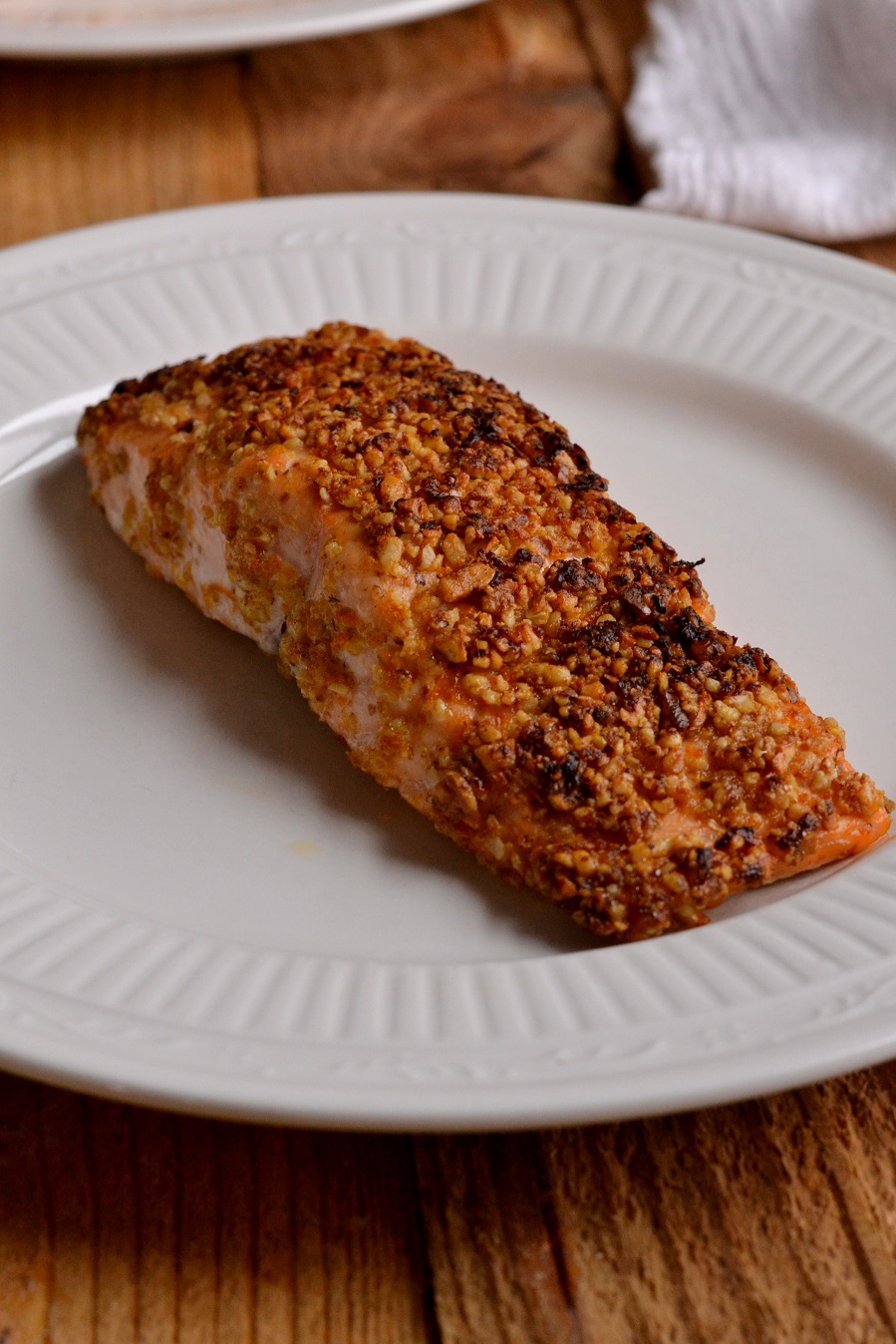 Top with blood orange salsa and serve right away.
Enjoy!