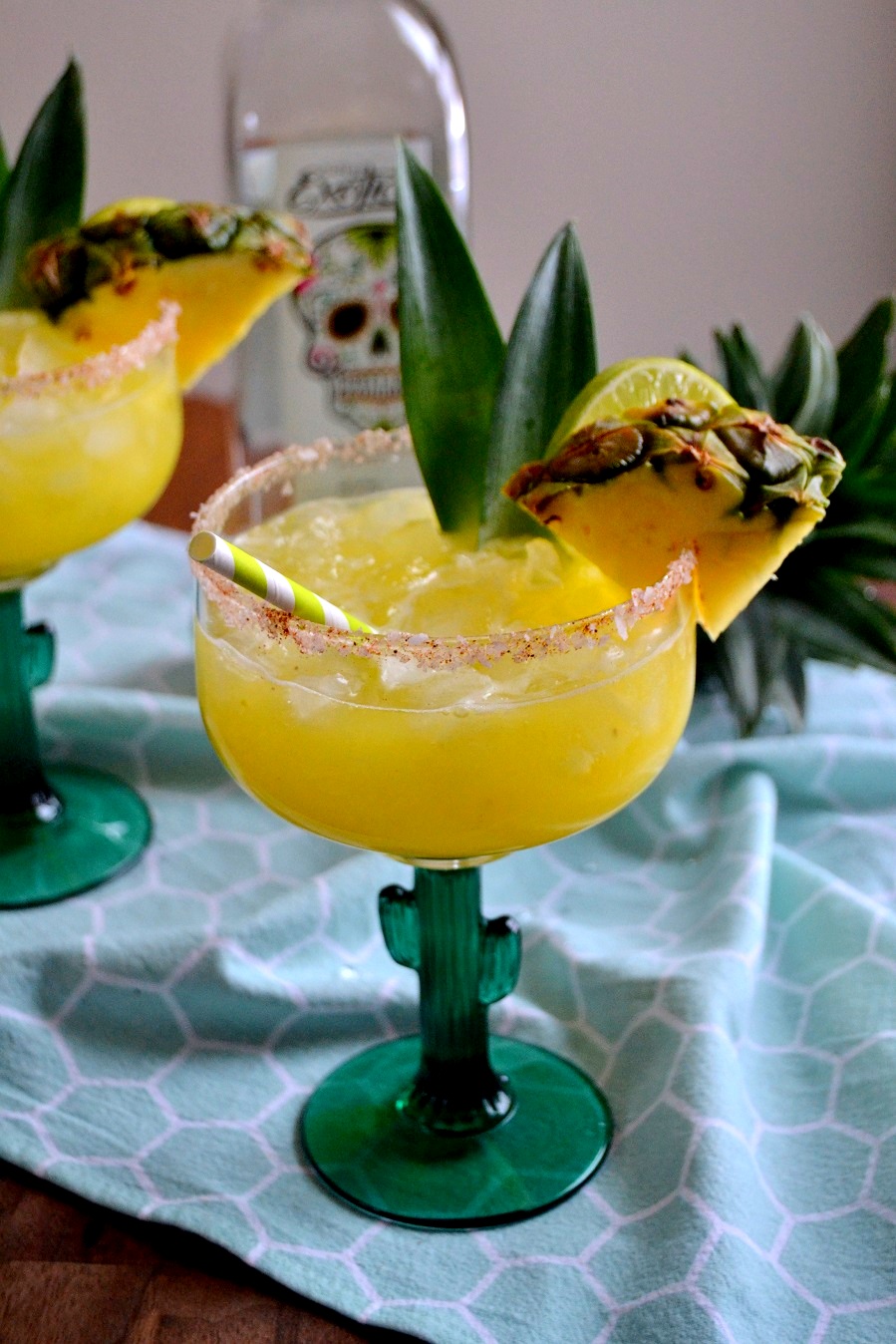 The other day I tried to make it into work during a blizzard and realized very quickly that I was more likely to wind up flipped over in a ditch than I would be making it to work. After watching everyone else quickly exit off the highway to turn around and head back home, I decided it was safest to do the same. I didn't want my day to be a total waste so I stopped off at the grocery store and loaded up on my chicken tortilla soup ingredients, fruit, and several bottles of liquor. If you're going to have a snow day you might as well do it right and make some delicious summer-inspired cocktails to help combat the winter blues.
First up on the list was a tropical margarita with a little heat. I made a small batch of cilantro jalapeño infused tequila, orange simple syrup, and fresh pineapple juice. All ingredients are delicious on their own but throw it together in a cocktail shaker and you've got a potent margarita with bright balanced flavors of crisp citrus, spicy pepper, and some sweetness from the pineapple and oranges. So embrace the weather and snuggle in with a few of these next time you find yourself snowed in!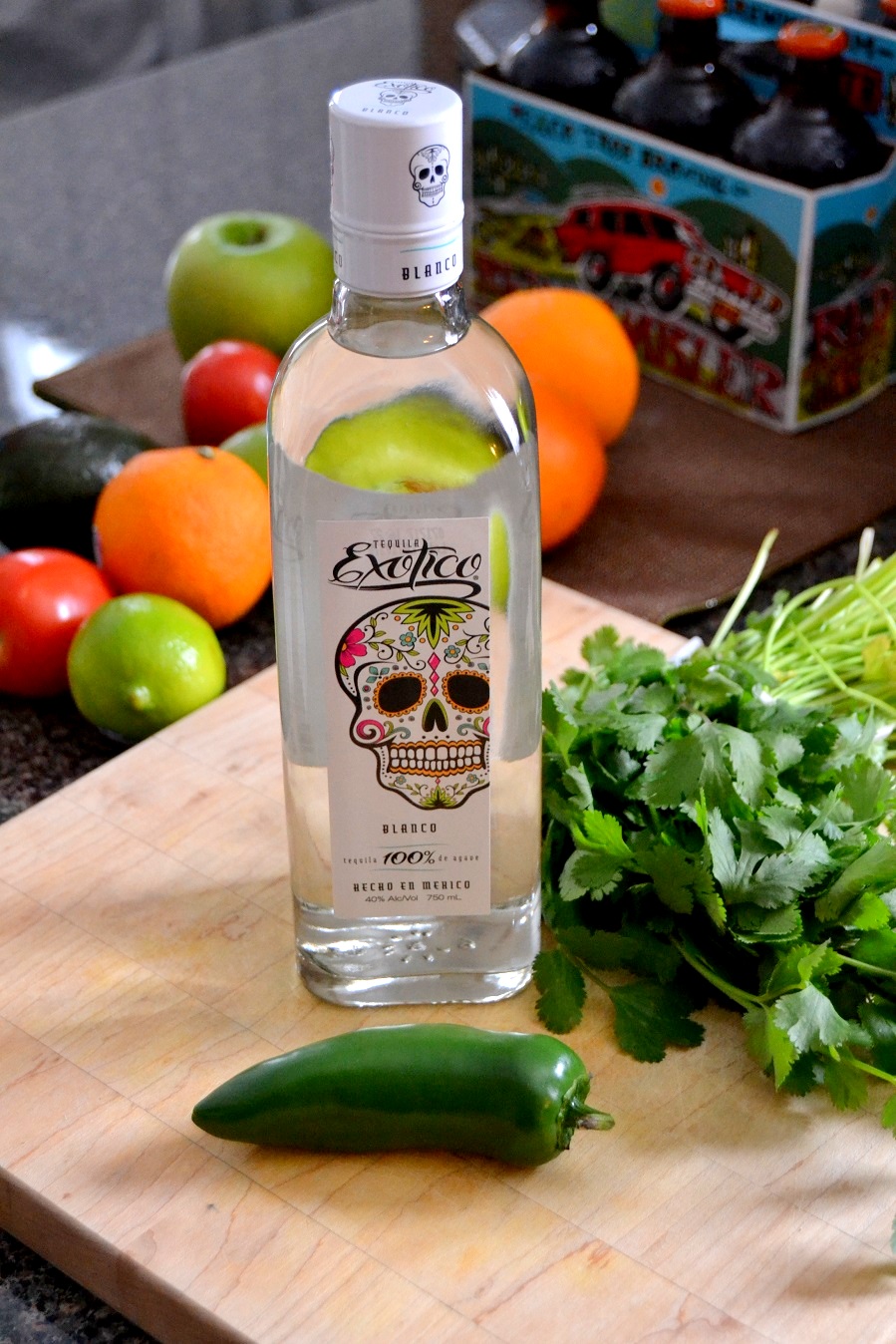 Cilantro Jalapeño Tequila:
4 sprigs fresh cilantro
4-5 fresh jalapeño rings
1 cup silver tequila
Muddle cilantro and jalapeño with the end of a wooden spoon. Add tequila, seal tight, shake, and set aside to infuse for 1-2 hours. For stronger flavor allow it to sit for 24 hours. Remove cilantro and jalapeño rings once you've reached the desired flavor you want.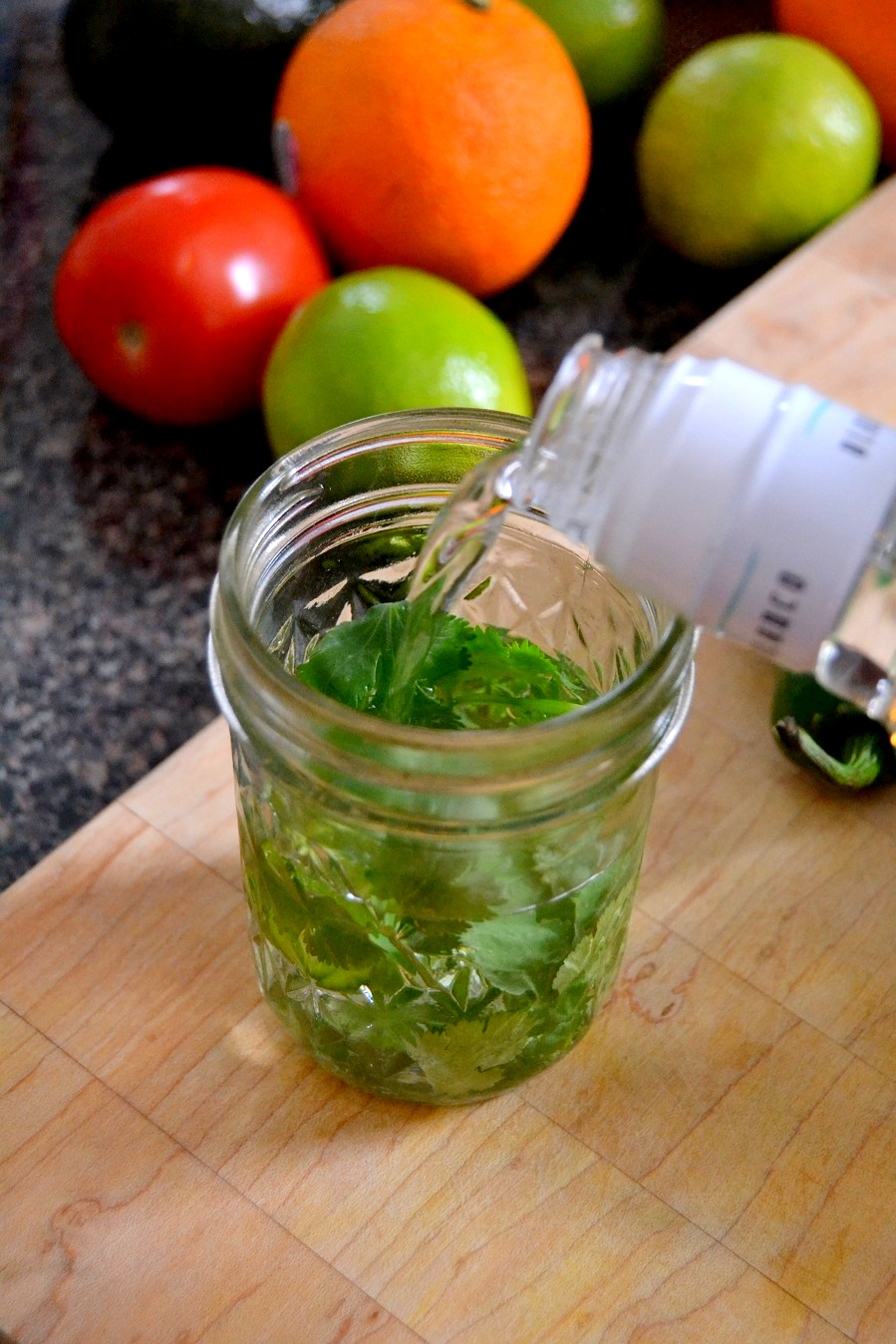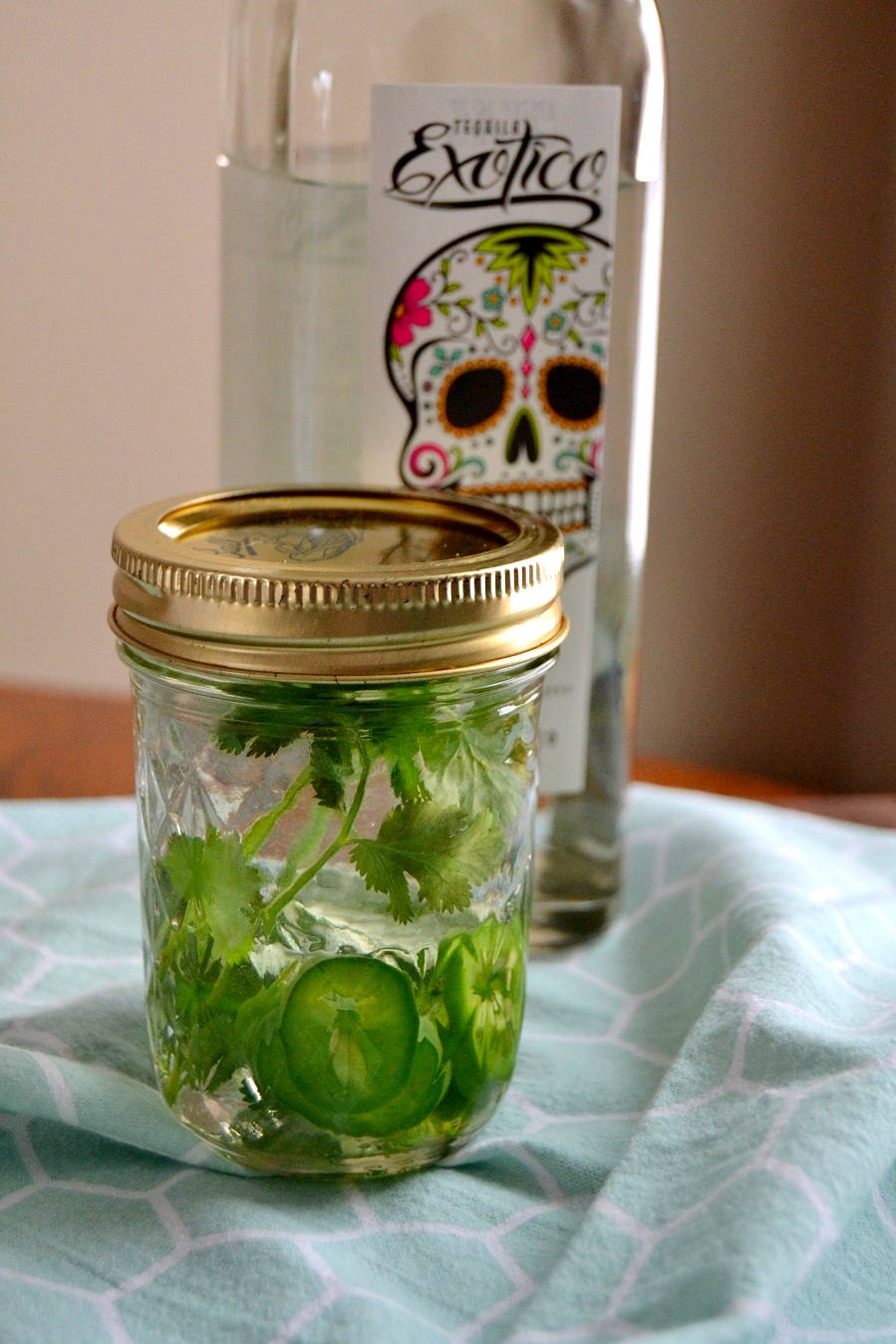 Orange Simple Syrup:
3/4 cup water
3/4 cup sugar
Peel from 1 orange*
*Avoid the white part of the orange peel. The taste is a little bitter and can affect the taste of your simple syrup.
Combine water, sugar, and orange peel in a small saucepan and bring to a simmer over medium heat. Simmer for 5 minutes, stirring occasionally until sugar is dissolved. Remove from heat and let mixture cool down. Remove orange peels and pour mixture into a small canning jar or other sealing container. Store in the refrigerator until ready to use. Simple syrup is usually good up to 6 months.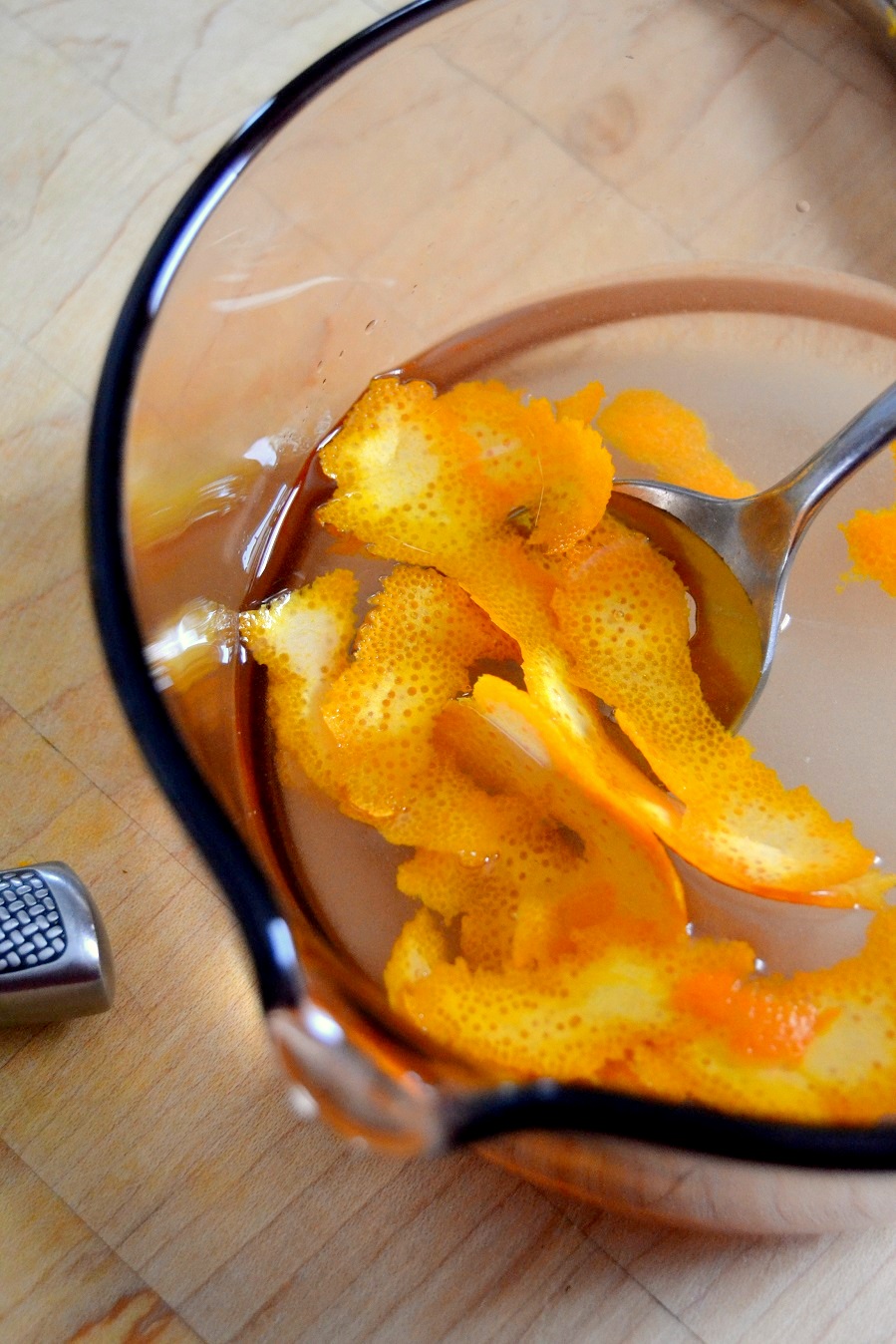 Now for the drinks!
(makes 2 margaritas)
Ingredients:
1/2 cup pineapple juice
1/4 cup cilantro jalapeño infused tequila + an extra little splash 😉
2 Tbs orange simple syrup
Juice from half a lime
Pineapple wedges and lime slices for garnish
For rim: (optional)
1 Tbs kosher salt
1/8 tsp cayenne pepper
1/8 tsp chili powder
Combine salt, cayenne pepper, and chili powder in a small shallow dish. Prep your glasses by dipping a clean finger into the simple syrup and running along the edge of two margarita glasses. Dip the rims of the glasses into the salt mixture, pressing to coat edges all around. Set aside until ready to use.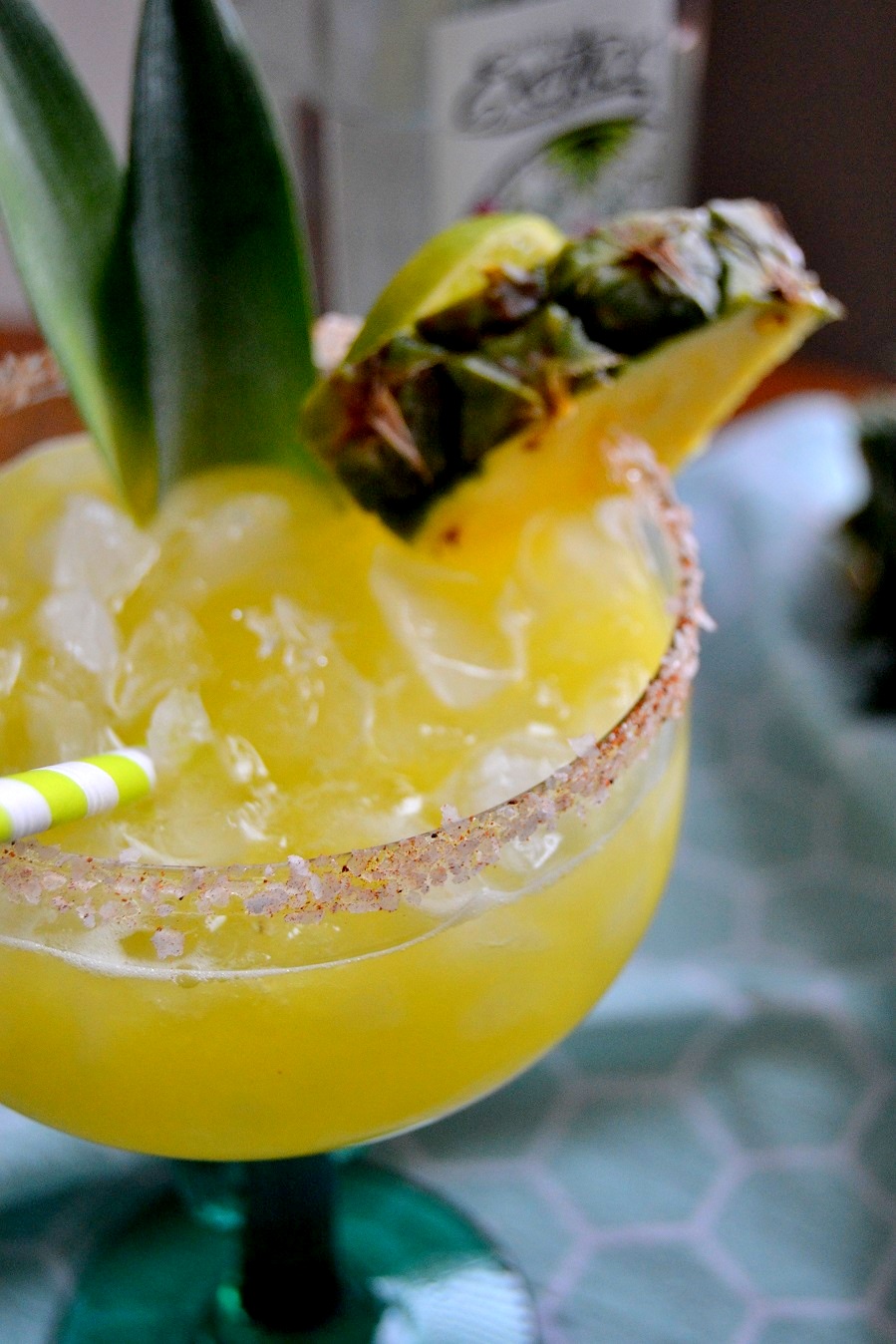 In a cocktail shaker combine pineapple juice, infused tequila, simple syrup, and lime juice. Vigorously shake for 10 seconds and then pour into two ice filled margarita glasses. Garnish and serve!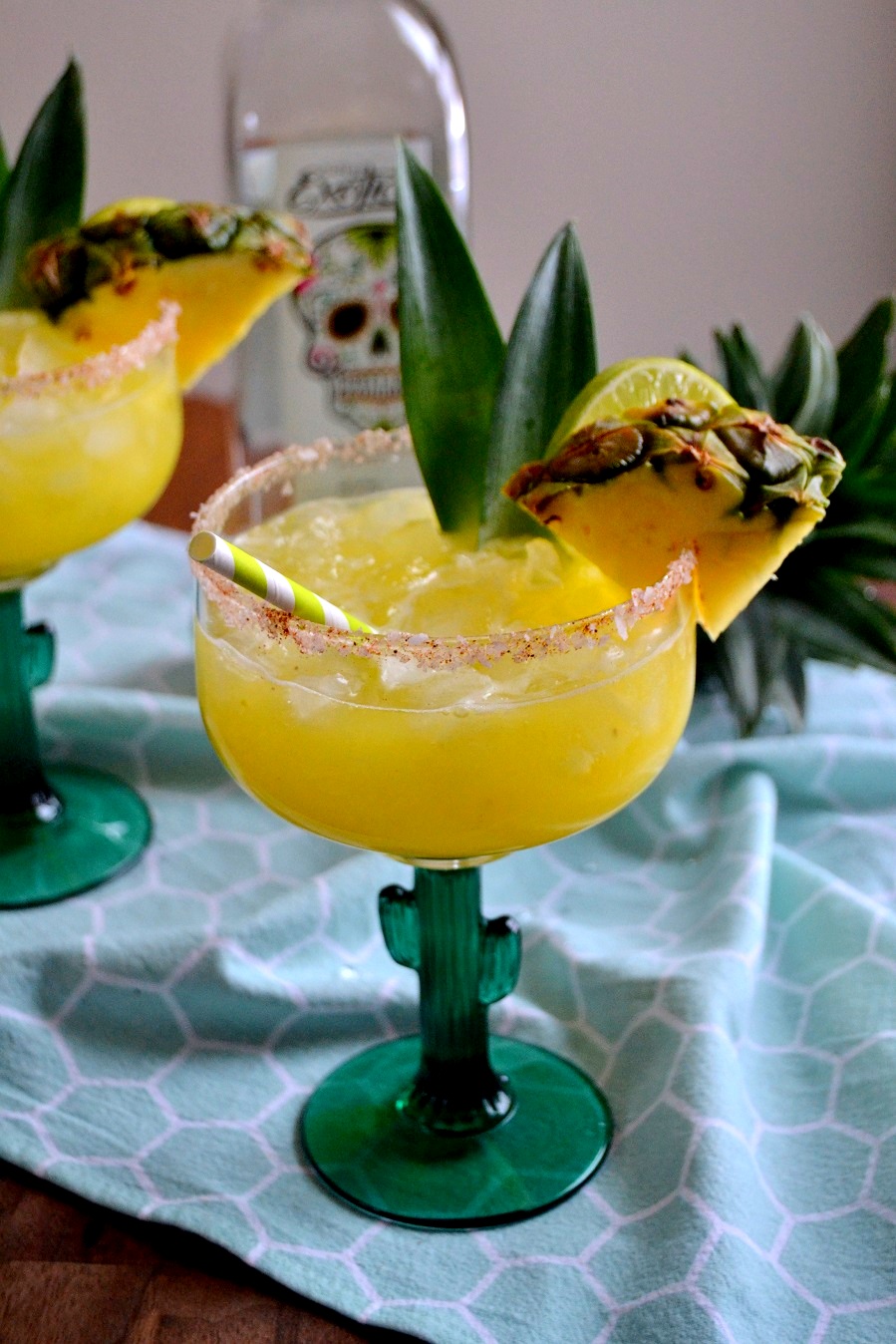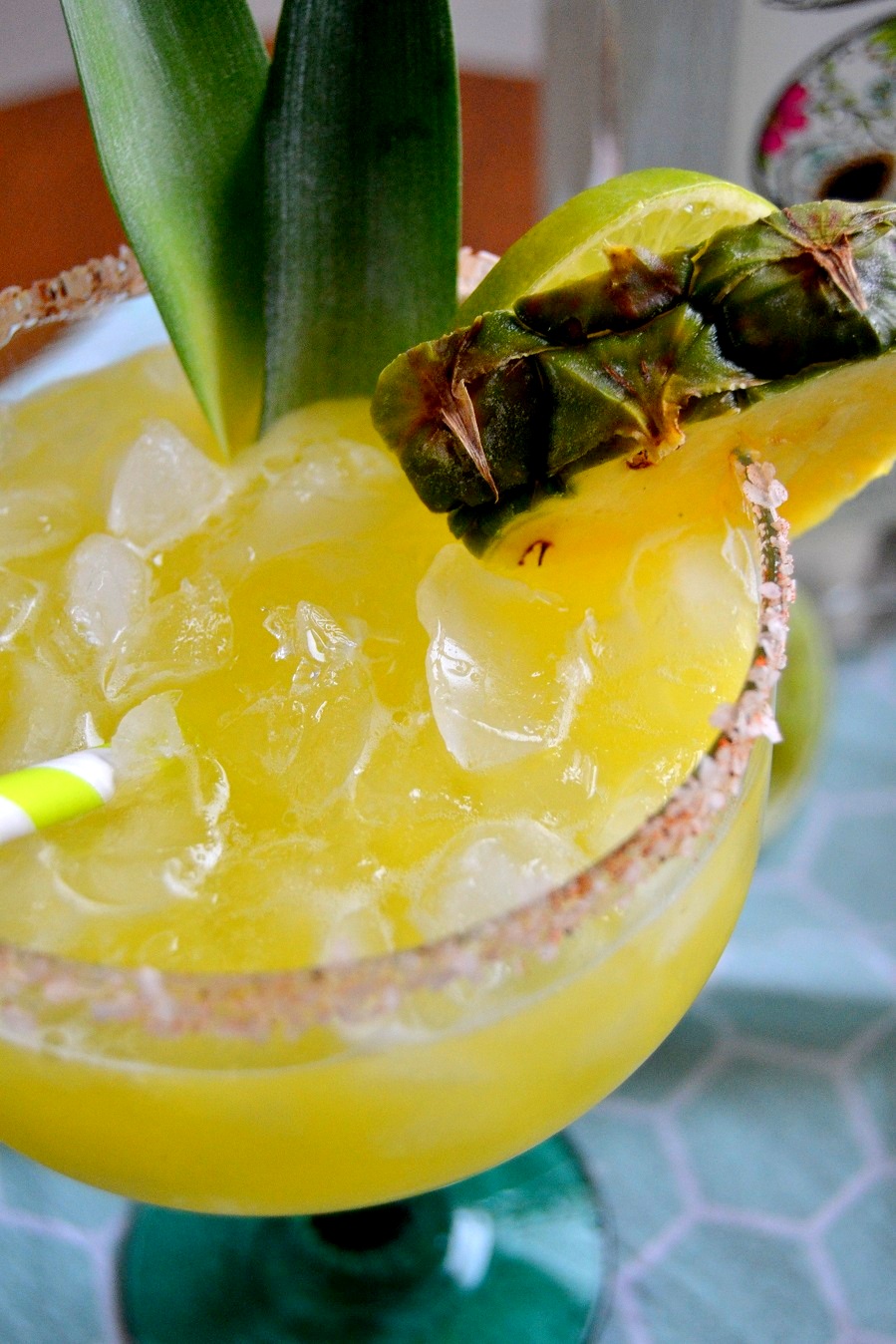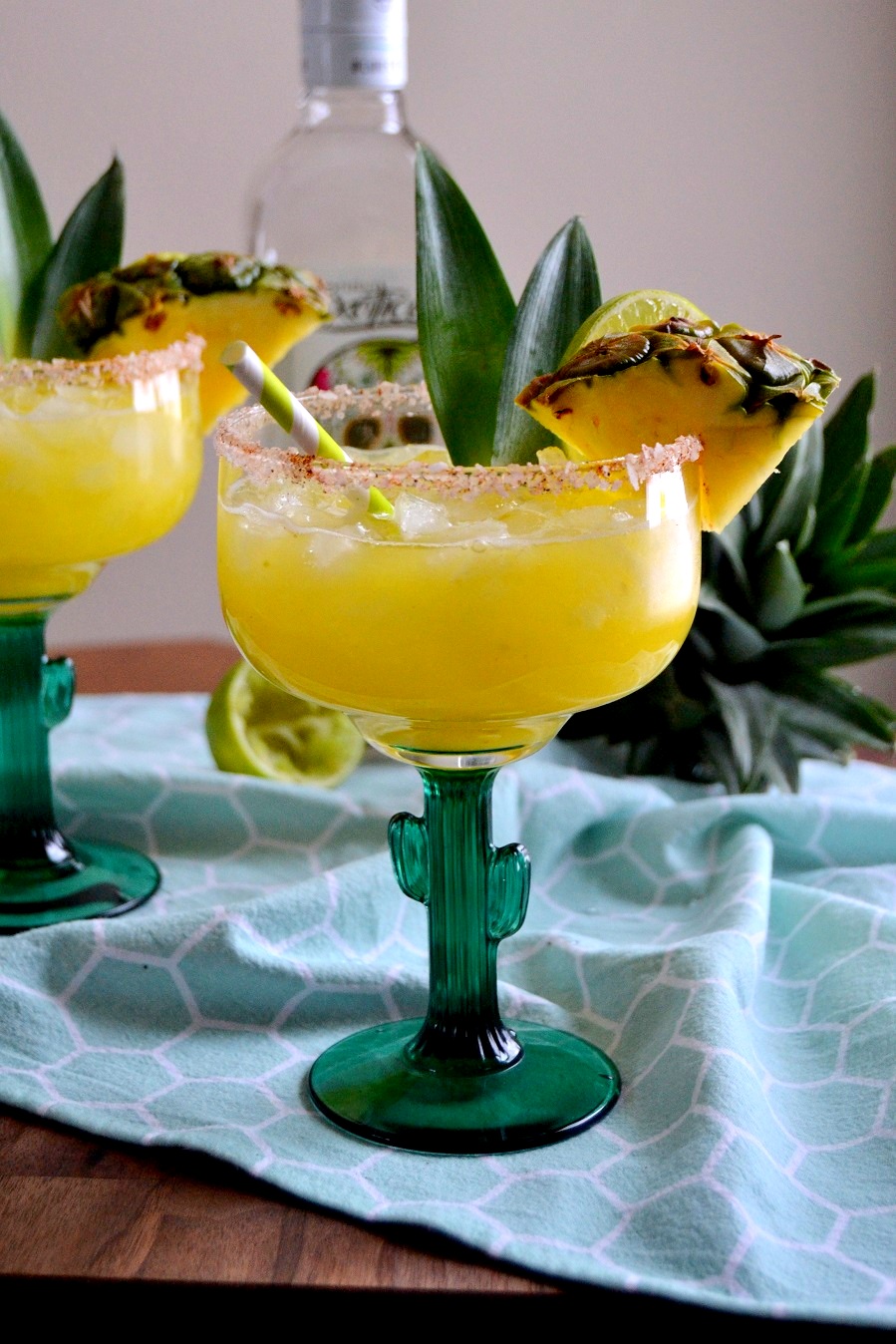 Enjoy responsibly!