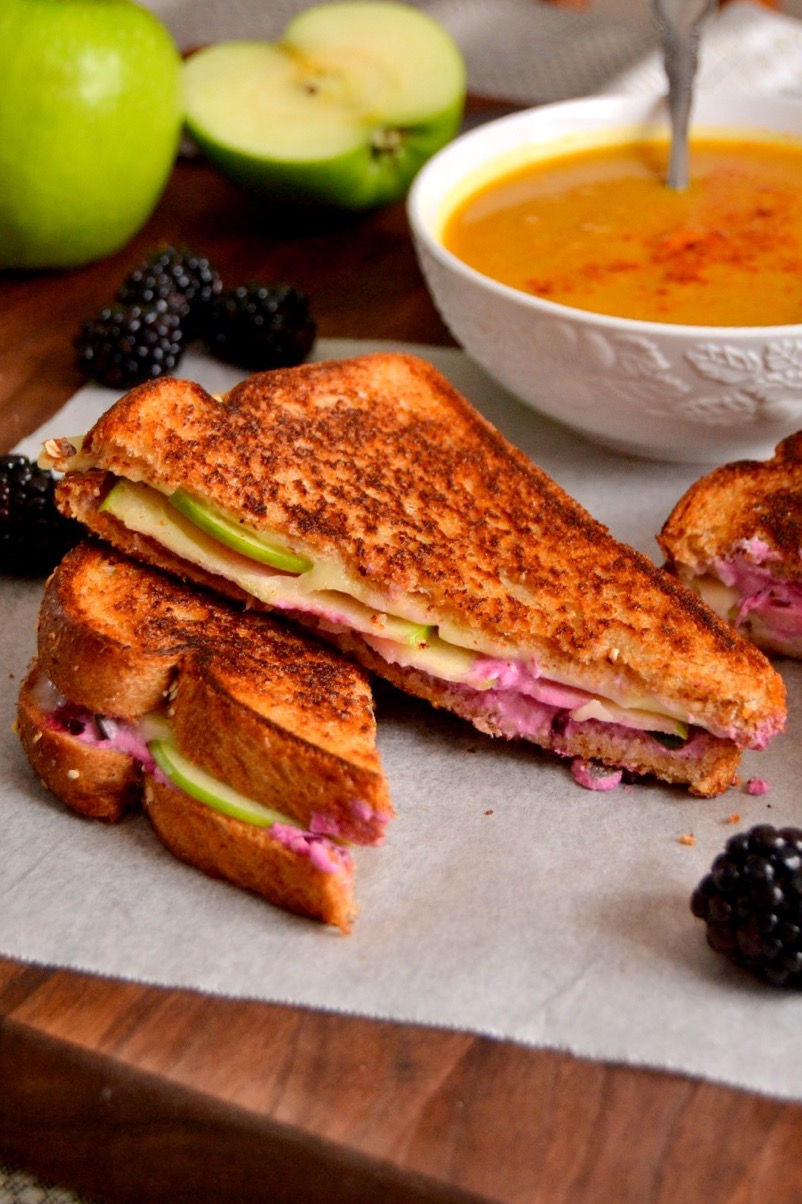 I have been craving grilled cheese sandwiches lately so I put this one together with a few twists. First off I never thought I'd be consuming a grilled cheese that had green apples or purple cheese on it, but holy cow.. I don't want them any other way now! I diced up some jalapeño and mashed up blackberries into the goat cheese to create this purple-people-eater concoction of cheese. It's sweet, savory, a little spicy and the leftovers make a great dip for apple slices or crackers. Top that off with some thinly sliced Granny Smith apples, which lend a nice crisp crunch, and then finally a slice of white cheddar and you've got yourself one scrumptious little sandwich. Pair it up with a traditional tomato soup or try something a little different like my Spicy Butternut Squash Soup.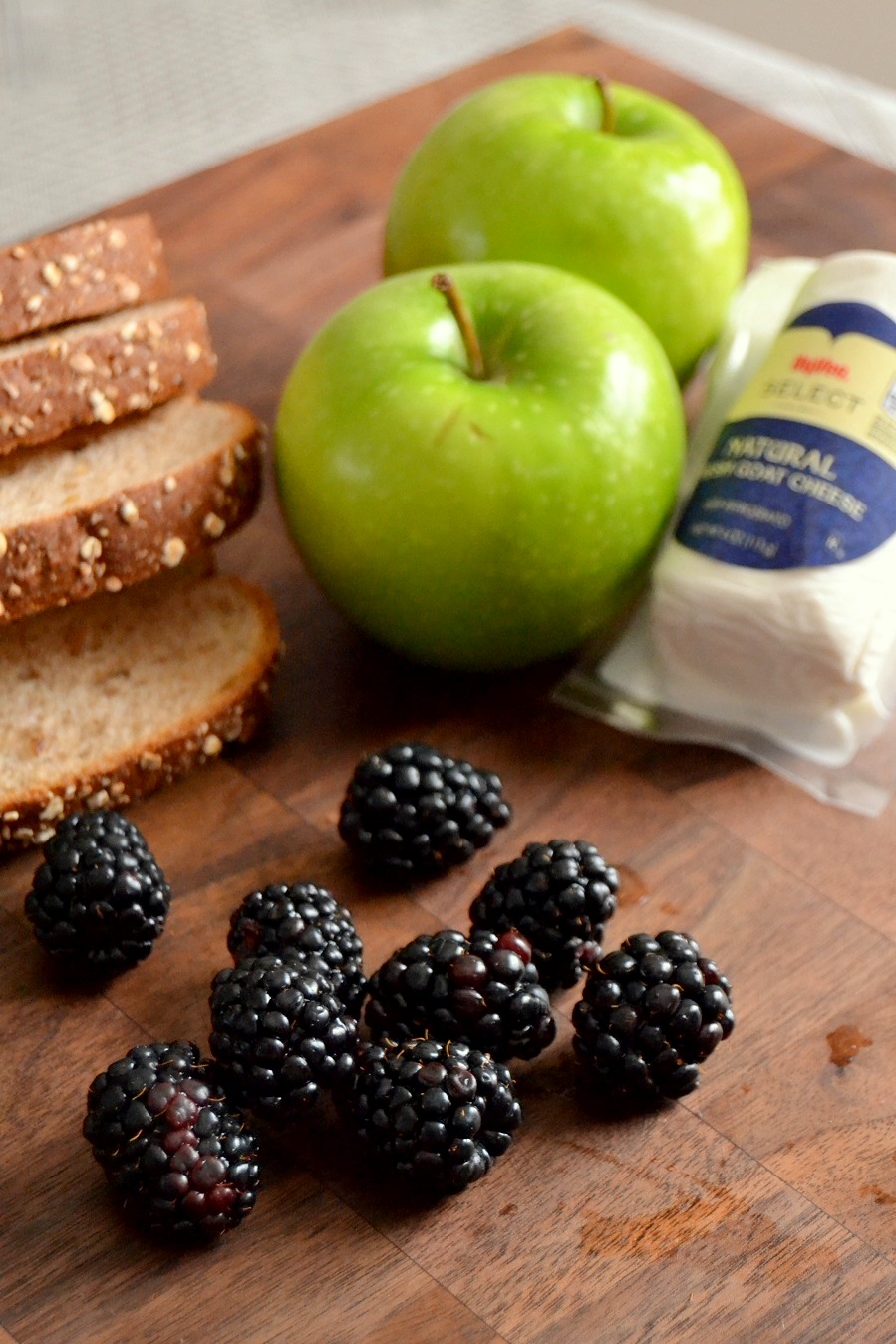 (makes 2 sandwiches)
Ingredients:
4 slices of bread (white or wheat – entirely your preference)
2 to 3 Tbs unsalted butter, softened
4oz spreadable goat cheese
1 small jalapeño pepper, finely diced
8-10 fresh blackberries
Half of a Granny Smith apple, thinly sliced
2 slices of white cheddar cheese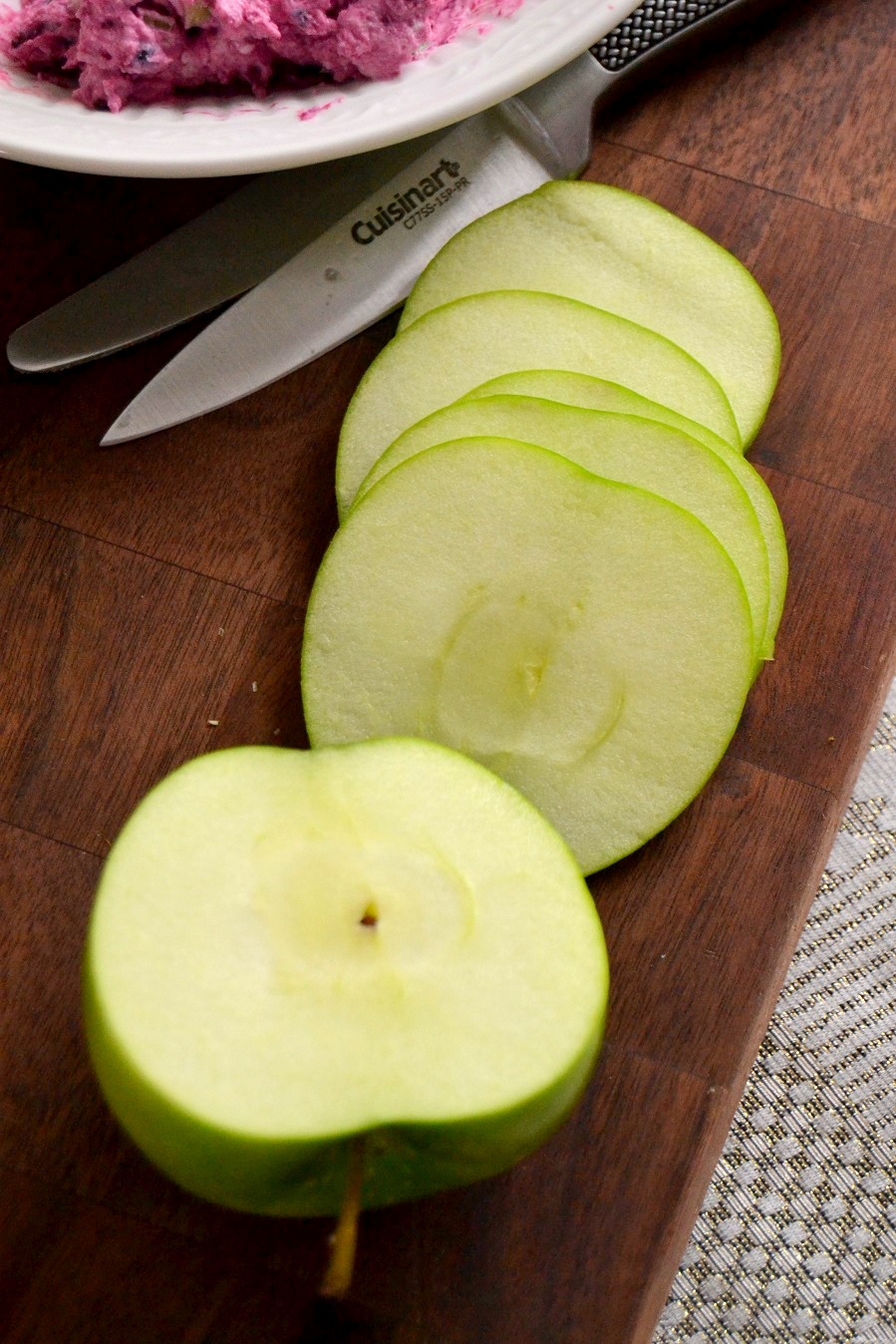 Spread a thin layer of butter on the outsides of your bread and set aside.
In a small bowl, mix goat cheese, jalapeño pepper, and blackberries, mashing the berries with a fork as you go. Your mixture should turn a lovely purple shade by the time you're done.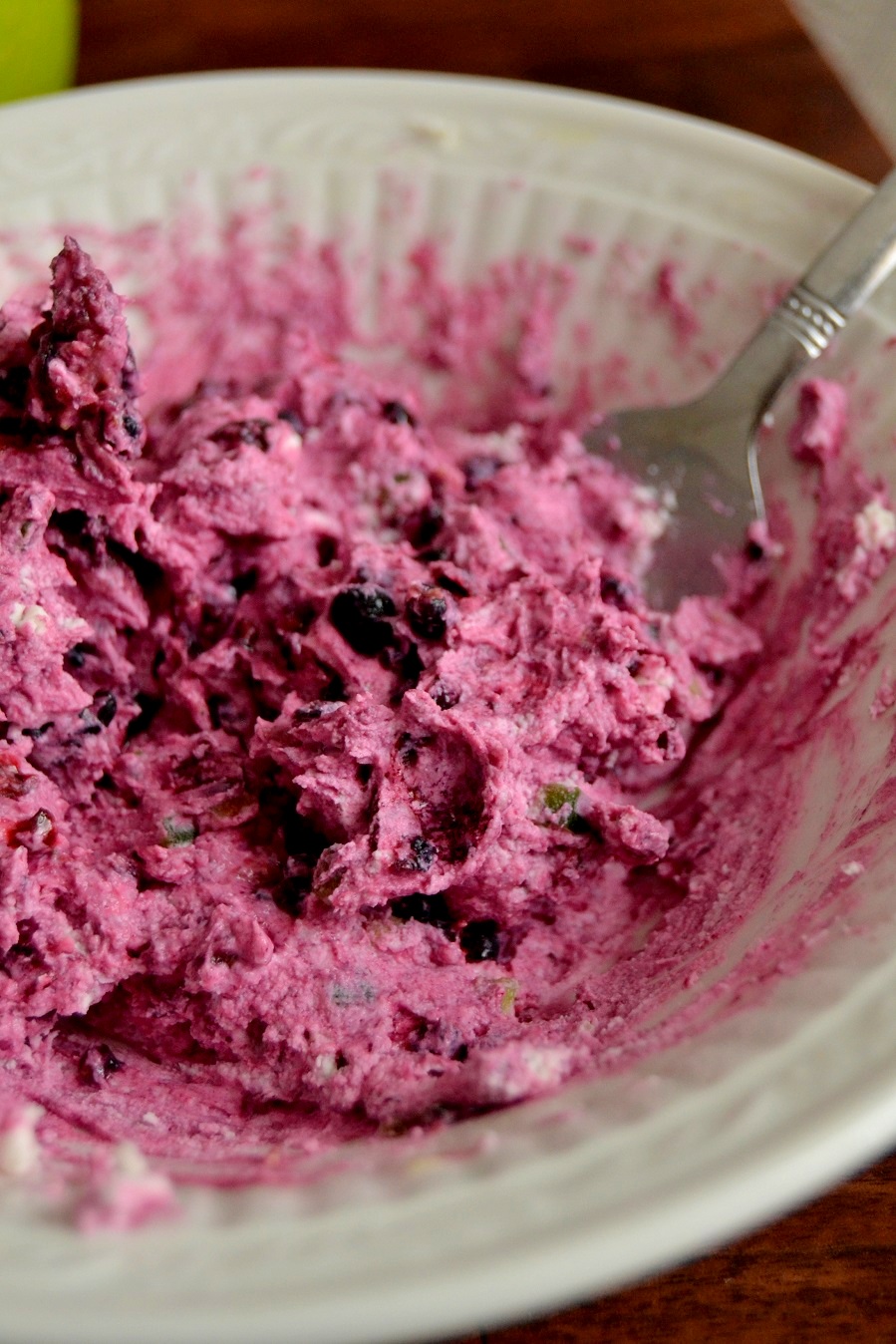 Spread a thick layer on each of the two sandwich halves. Next, layer apple slices across and then finally top it off with a slice of white cheddar.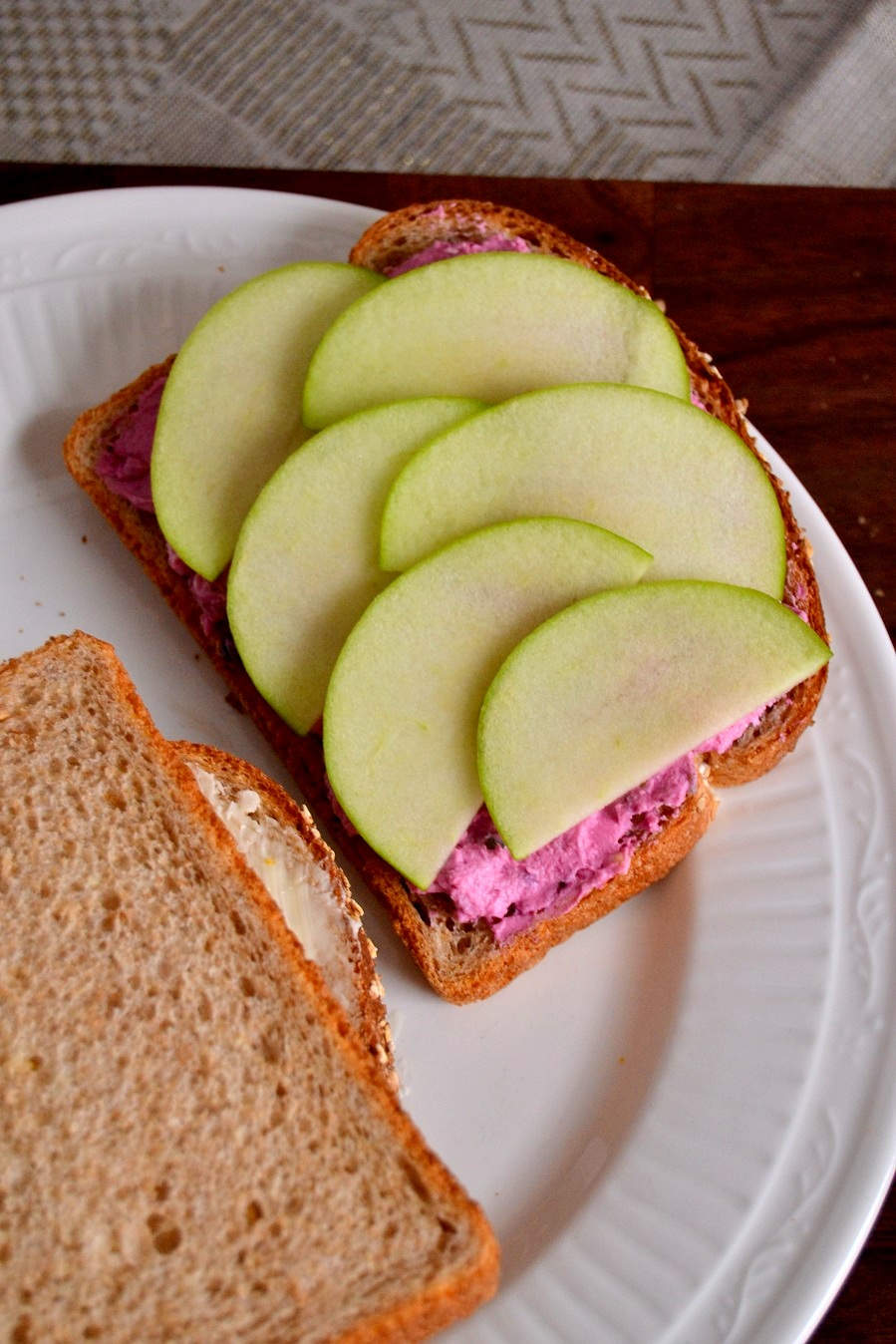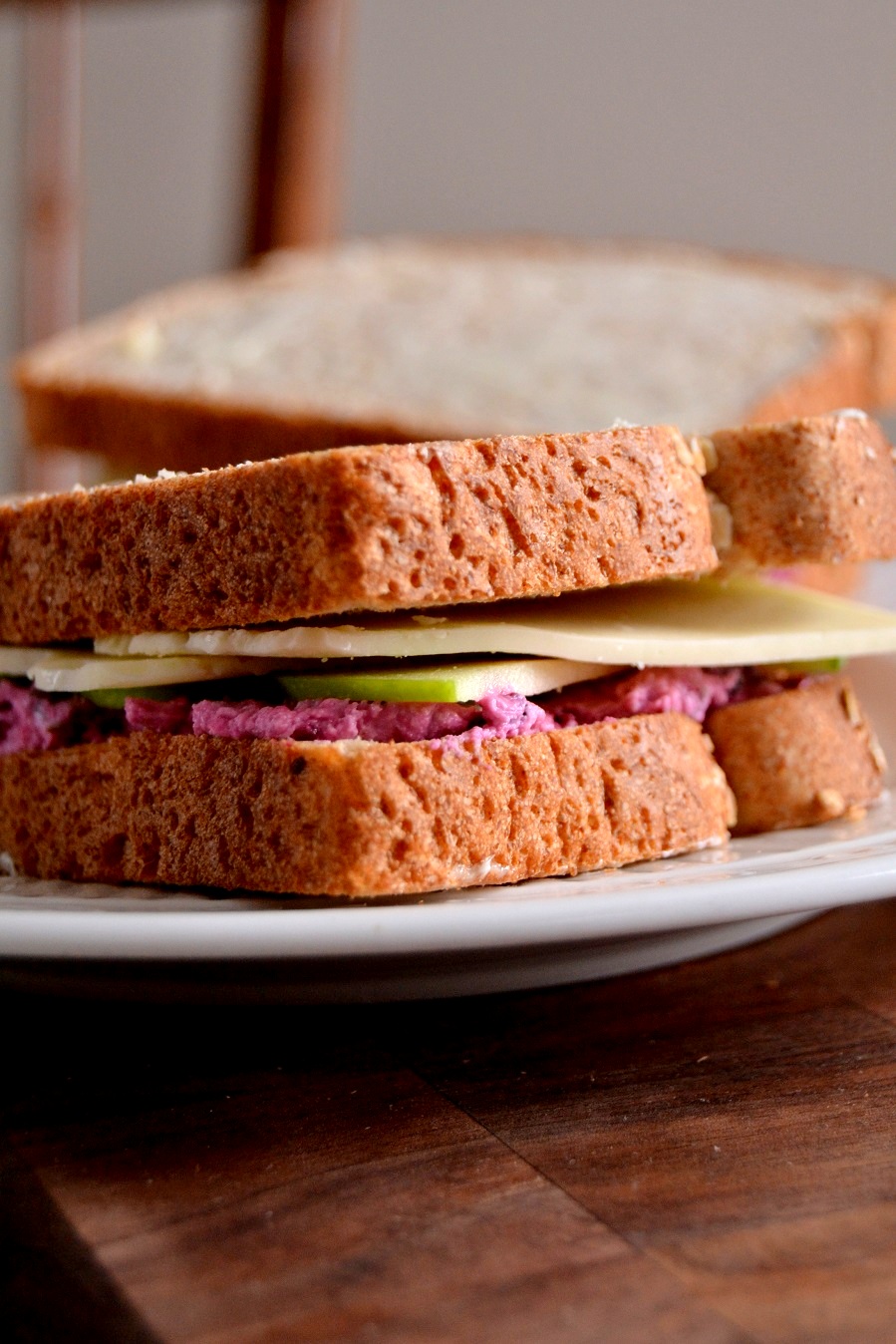 Heat a large skillet over low to medium heat. Once hot, add your sandwiches and cook for 2-3 minutes on each side or until they're a nice golden brown and cheese is melted. Cut them in half and serve by themselves or with your favorite soup.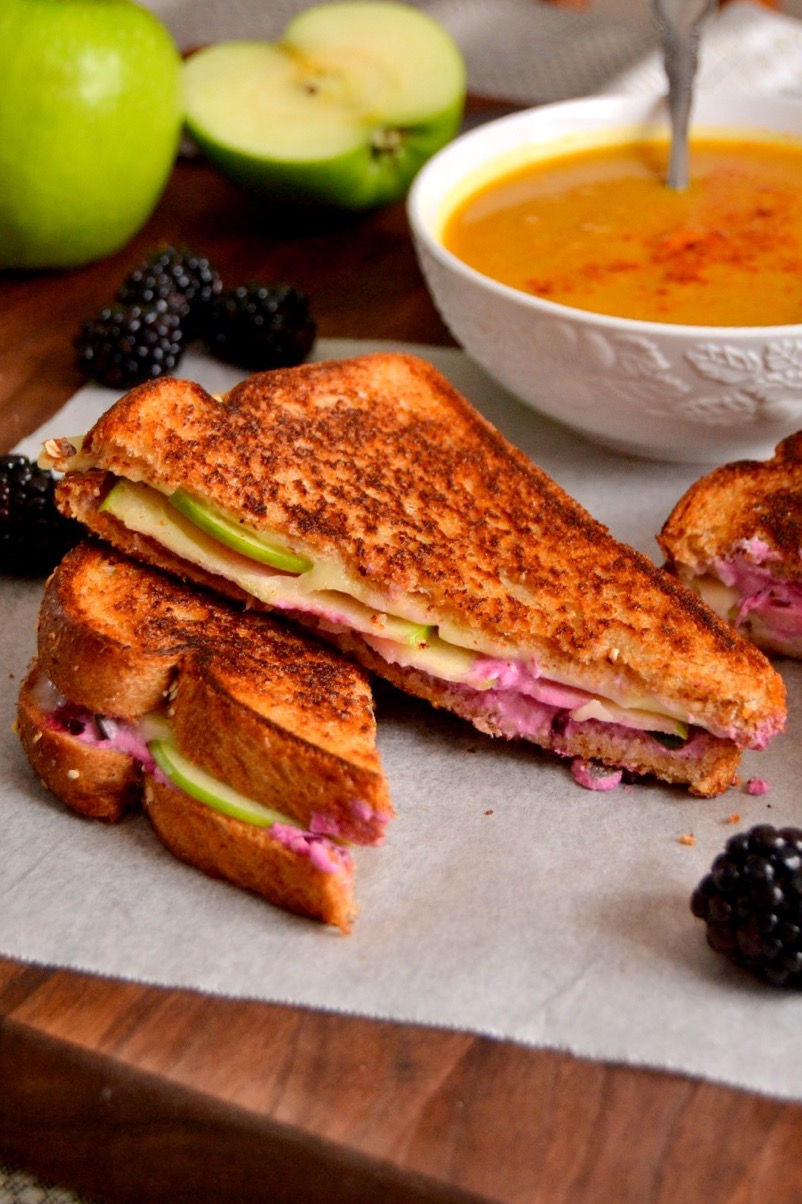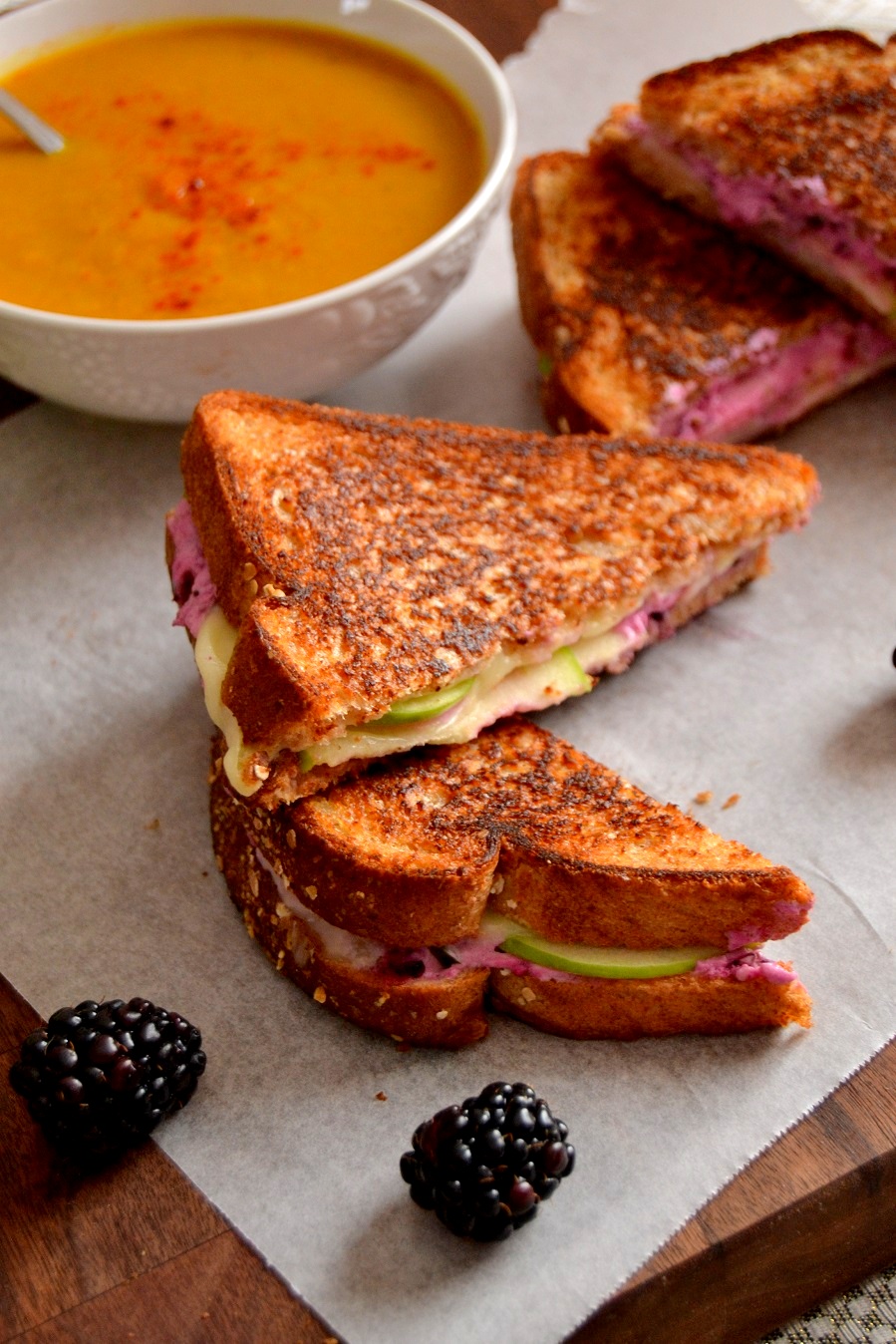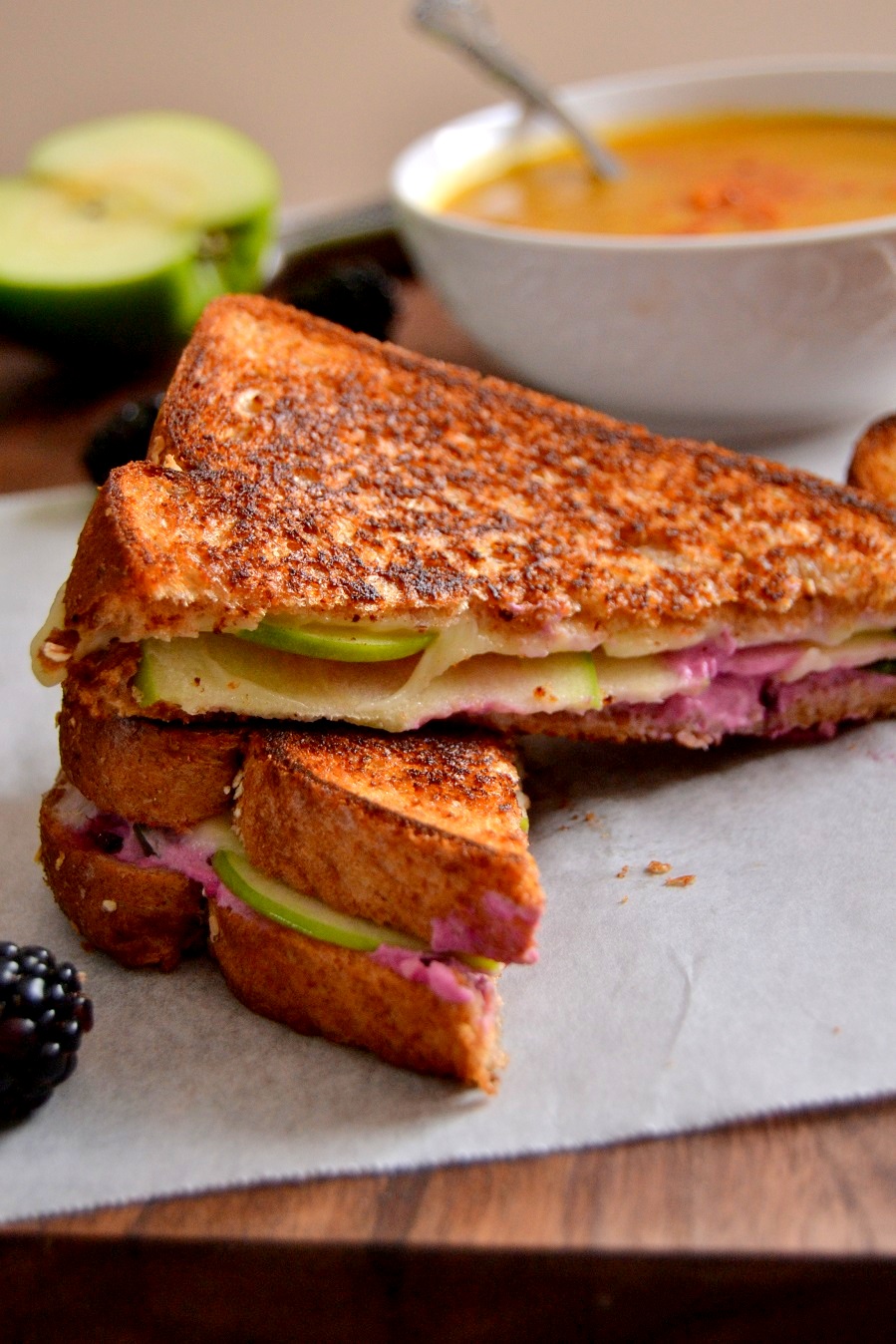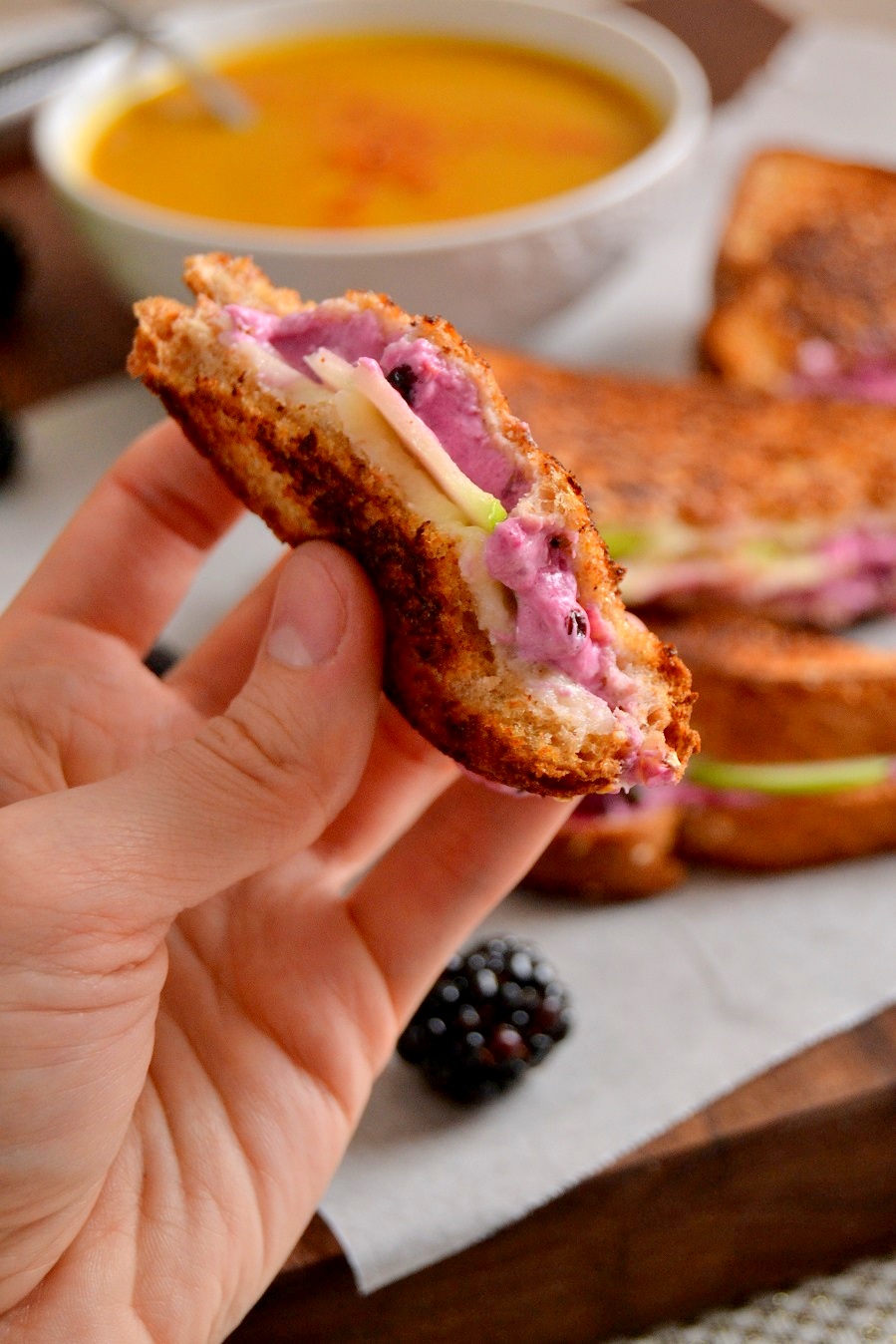 Enjoy!