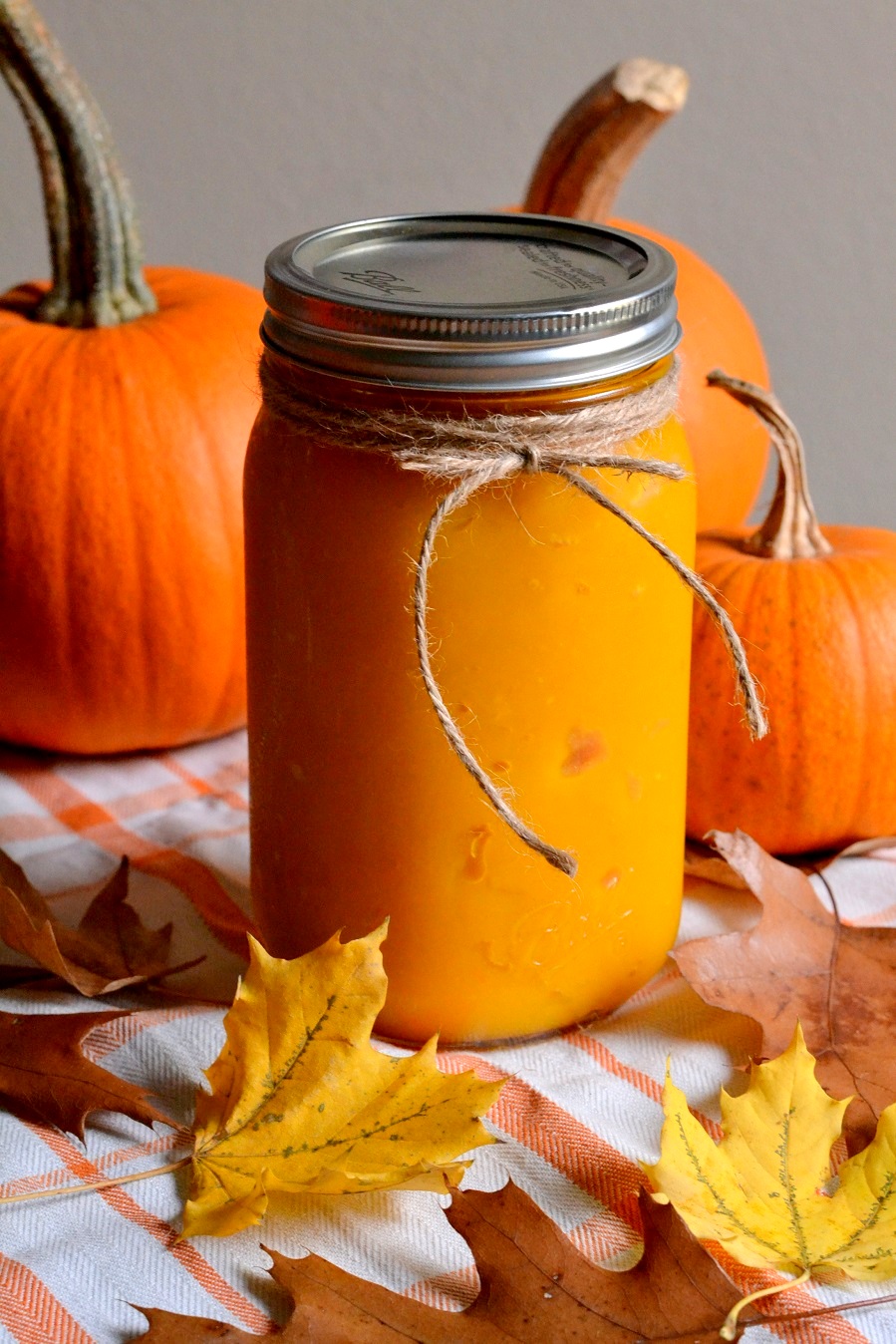 This summer I let one side of the garden become a pumpkin patch full of ghost pumpkins and sugar pumpkins. I got a lot of questions asking why the sugar pumpkins were so small and why you can't use the regular carving pumpkin variety to cook and bake with. The difference is this: The carving varieties have less flesh, they're stringier, and have more water in them, not making for a nice smooth puree. Sugar or pie pumpkins have a ton of flesh, better texture, and are sweeter tasting, making them the obvious choice for pumpkin pie and other fall pumpkin dishes. And they're just plain adorable, so they win!
Not a lot of people realize the versatility with pumpkin puree either, thinking it's exclusive to being the main ingredient in pumpkin pies. I've used it in savory pasta dishes, to make rum balls, smoothies, face masks, and even added it to cat food! It's full of fiber and my own little Punky Pie loves it mixed in with her dry food. I'm sure the puree would also work great as baby food, but in the meantime I've just got the fur-kid. Follow my simple tutorial on how to make your own puree and check back tomorrow for a roundup of my top 5 favorite recipes involving pumpkin!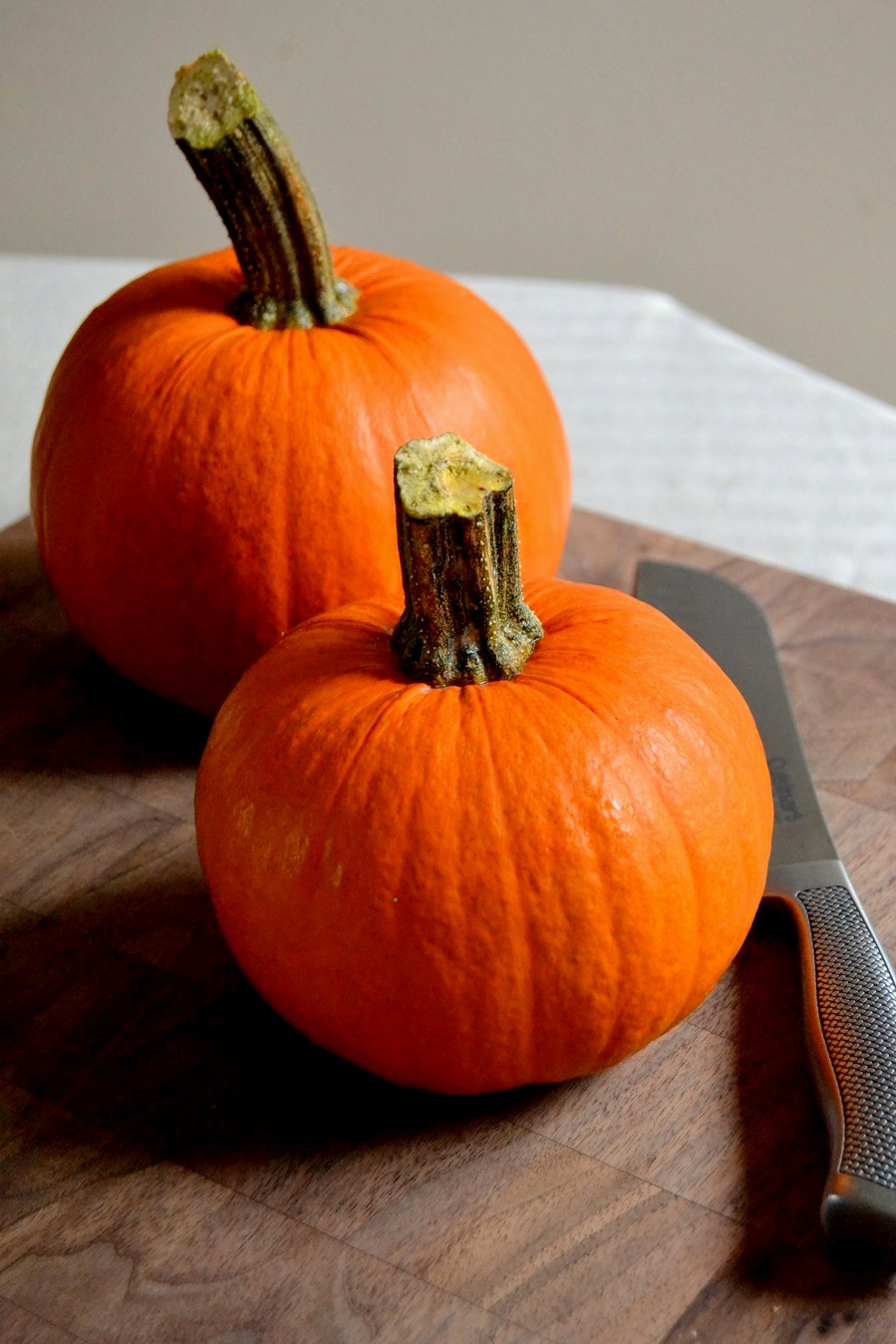 (makes approximately 32oz of puree)
Ingredients:
2 small sugar pumpkins (also known as pie pumpkins)
1 Tbs butter or olive oil
If you didn't get a chance to grow your own or can't find sugar pumpkins at the grocery store, check out your local farmers market or see if any farms nearby have them for sale.
Preheat oven to 350 degrees F and line a large baking sheet with foil. Coat the foil with butter or oil and set aside.
Carefully cut the two pumpkins in half. Using a large spoon to scoop out the stringy insides and seeds (save your seeds to roast later).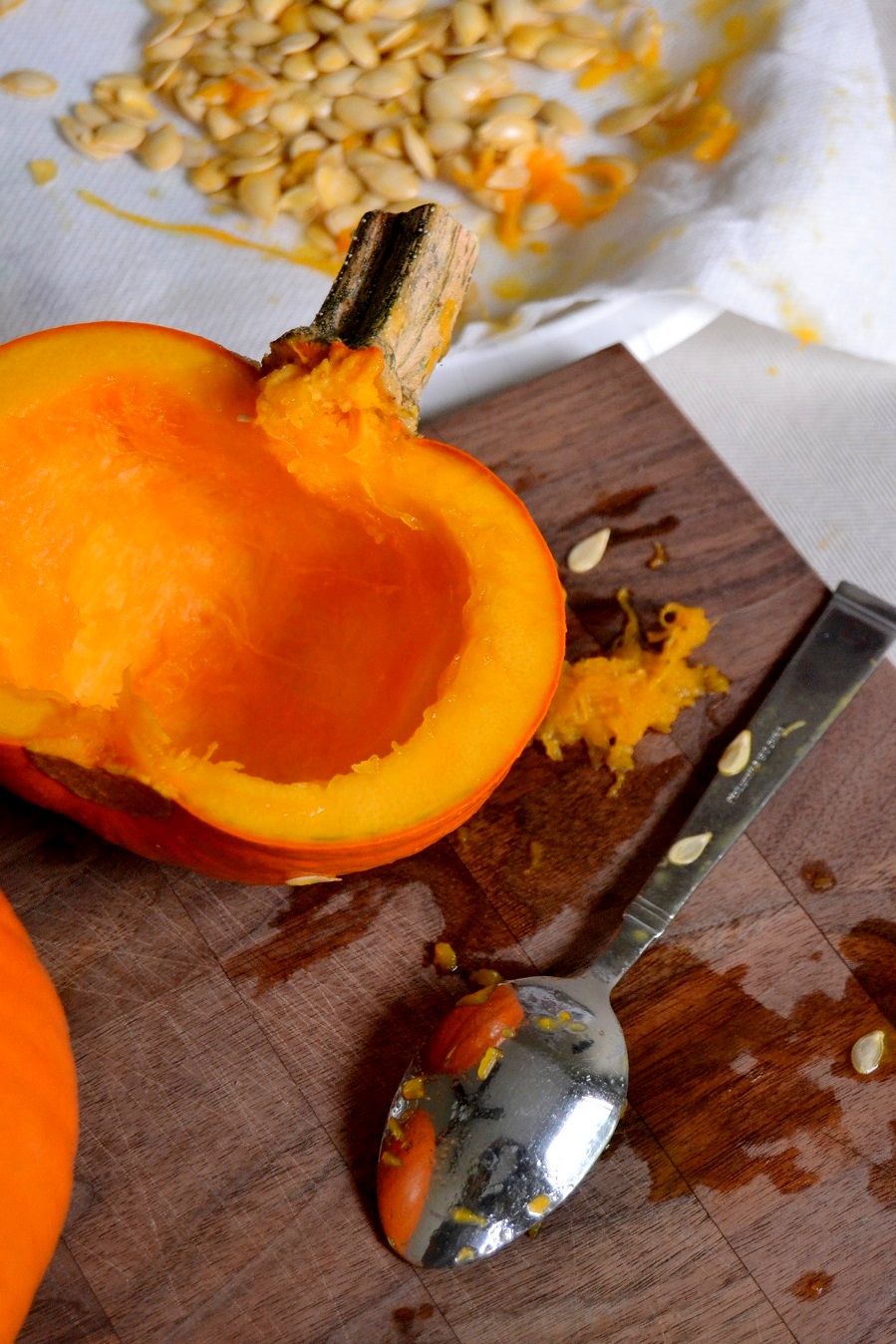 Place the cut halves down on the prepared baking sheet and place in the oven to bake for 50 to 60 minutes or until the pumpkins are tender and easily pierced with a fork. Placing them cut side down will help some of the water to come out of them.
When your pumpkin halves are done baking, remove from the oven and allow them to cool. Once they're cool enough to handle, use a spoon to scrape the pumpkin from the skin and into a food processor or blender. Puree until completely smooth. Transfer puree into a quart size canning jar, seal, and store in the refrigerator. Puree will keep for up to a week.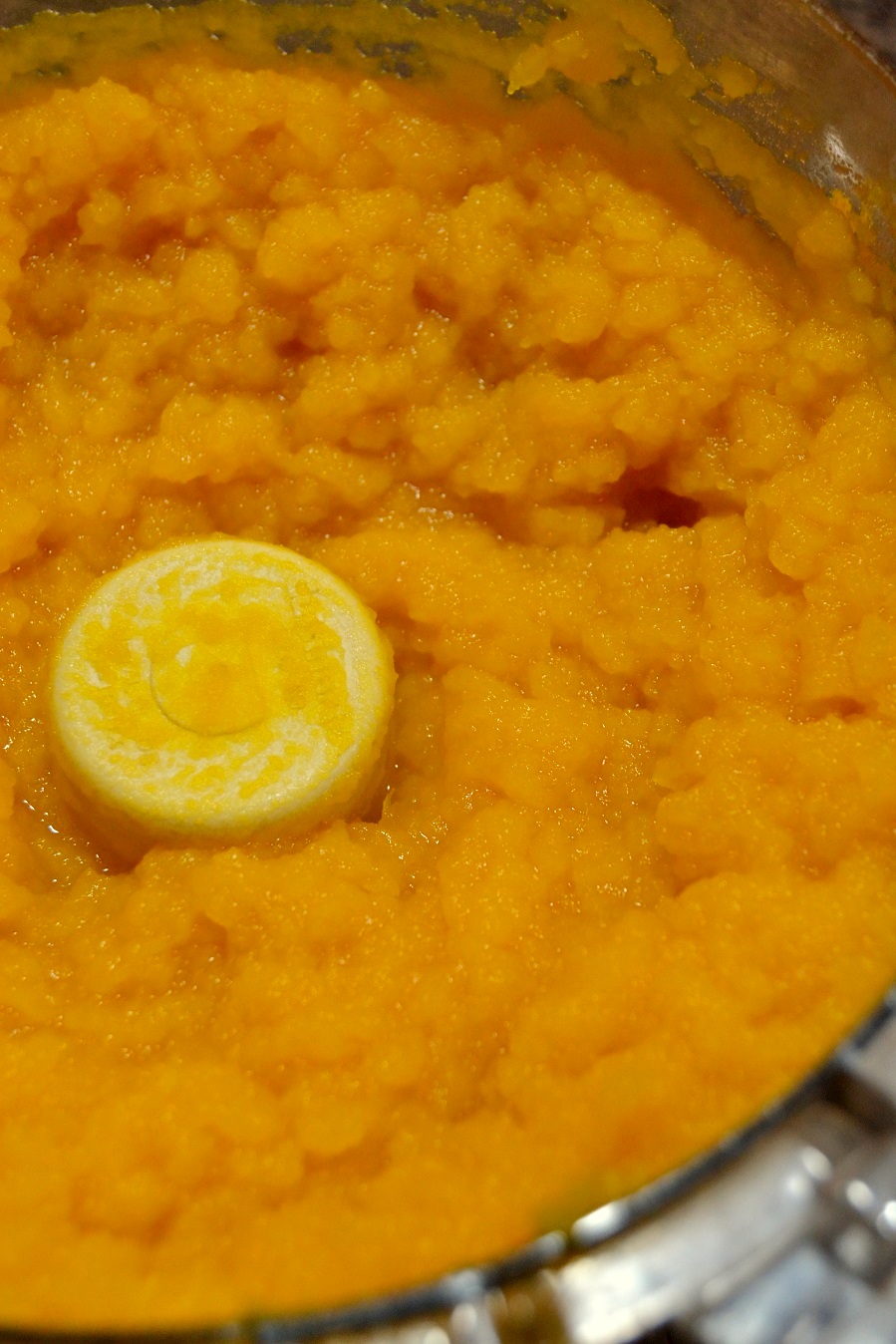 And there you have it.. simple homemade pumpkin puree! Tomorrow I'll be sharing my top 5 favorite pumpkin recipes to give you some ideas on how to put that pumpkin puree to use! Comment below and share some of your favorite ways to use pumpkin during the fall season!