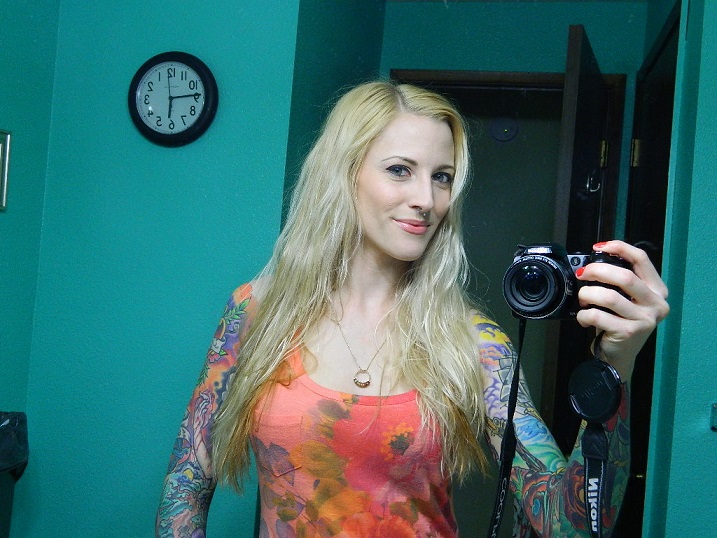 My hair is naturally stick straight, which might sound great to everyone else, but not when all you want is curly hair for just ONE night and you've spent an hour curling it only for it all to fall flat 10 minutes later! My girlfriends can attest to this! I love beachy textured hair in the summer, but I can't seem to find a good spray in the stores. My hair either ends up a greasy mess or waxy feeling.. neither one gives you that sexy beach hair you're wanting! I decided to try out a DIY wave spray and it worked amazing… even on my impossibly straight hair!
…..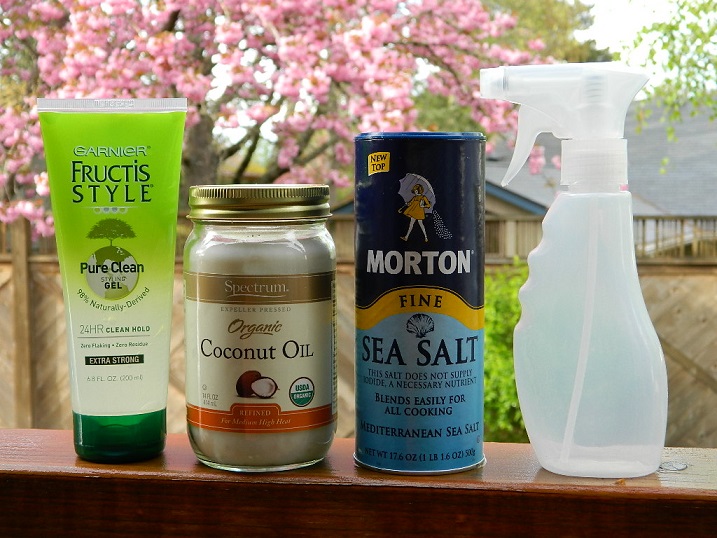 Ingredients and Supplies:
An empty spray bottle
1 cup warm water
1 tsp fine sea salt
1 tsp coconut oil (if using refined, you may need to warm it up in the microwave for a few seconds)
1 tsp hair gel (any kind will do, but Garnier Fructis smells amazing!)
Adapted from the Free People Blog
Combine all ingredients in the spray bottle and shake until dissolved.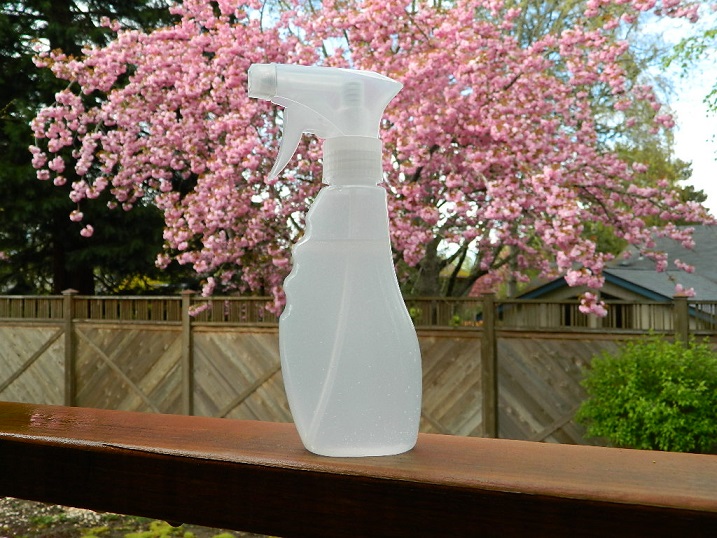 (1.) Start with clean, but not freshly washed hair. I washed mine the night before. (2.) Run a wet brush through your hair a few times until it's slightly damp. (3.) Spray Sea Salt and Coconut Oil Wave Spray all over your hair scrunch with your fingers. (4.) If you have a bit of wave in your hair already you can just let it air dry, but if you have fine straight hair like I do, use a hair dryer on a low setting and continue to scrunch your hair while drying it. This will give it a bit of volume and keep those waves in! And you're done!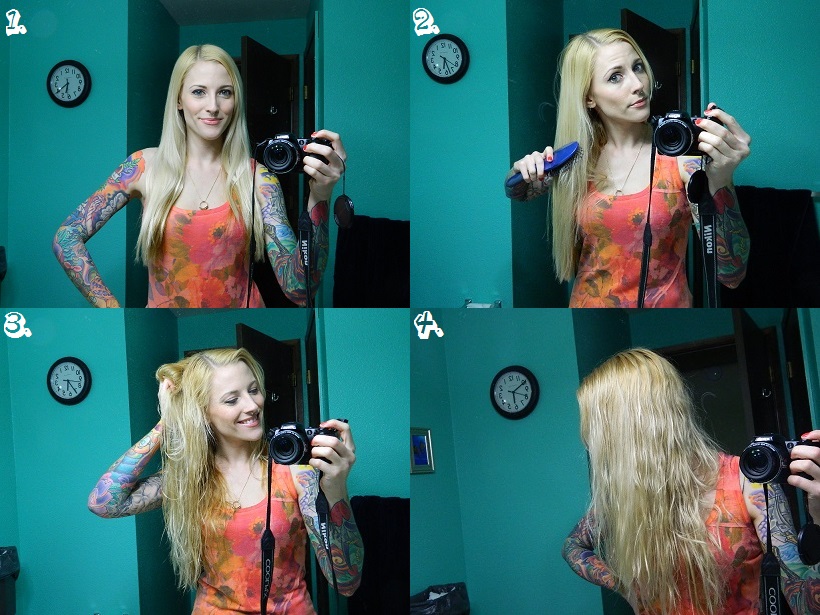 If it can work on my hair, it can work on anybody's!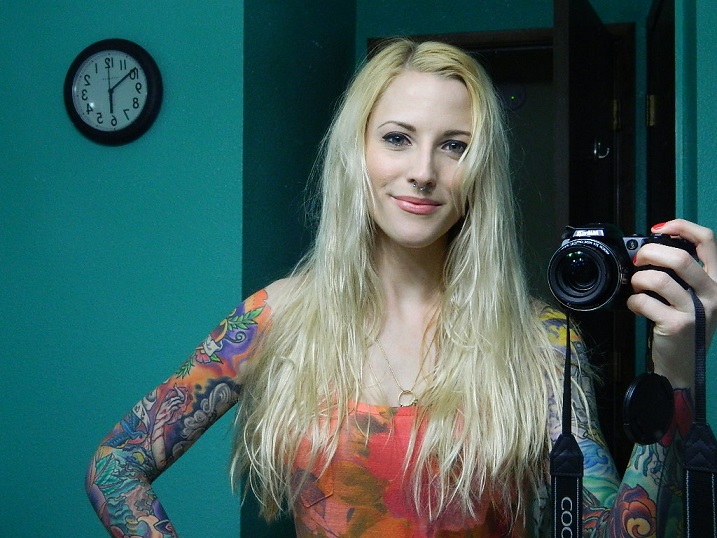 P.S. I felt like a 13 year old girl taking her MySpace profile photo in the mirror… humiliating, but you're welcome ; )