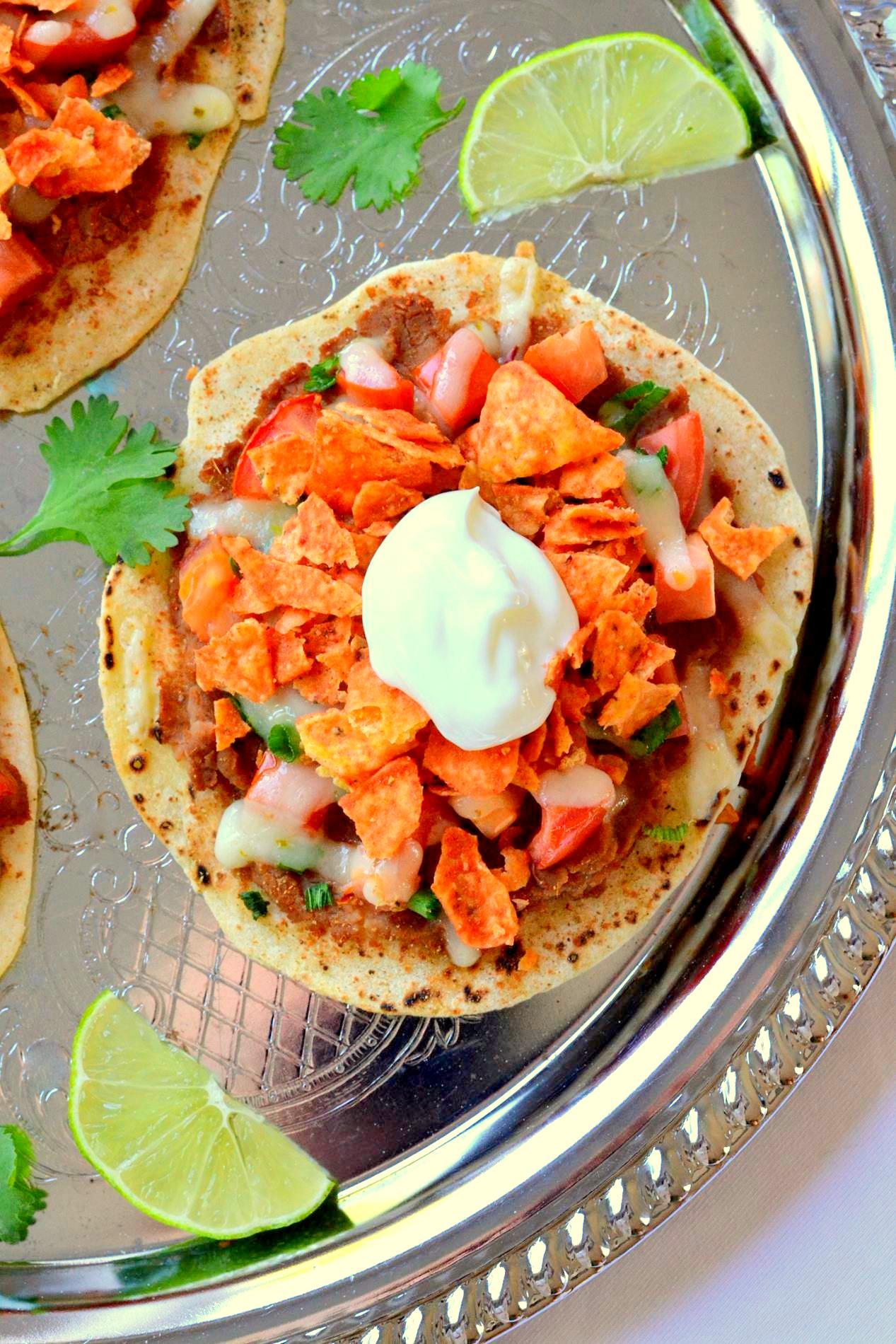 When I first moved out of the house as a broke 18 year old, I knew about 3 meals: Tacos, spaghetti, and broke girl pizzas consisting of tortilla shells as the crust. We've come a long way, haven't we?! Even though my skills and palate have expanded quite a bit since then, I still find myself craving my broke girl pizzas when I need a quick meal. I use homemade tortillas that are fluffy and soft on the inside, but have a nice crisp outside which make them the perfect base for the taco pizza. The tortillas can be made the night before and taste better than anything you'll find in the store!
(makes 10 small tortillas)
Ingredients:
2 cups all-purpose flour
1 ½ tsp of baking powder
1 tsp salt
2 tsp olive oil
¾ cup warm milk
Toppings:
1 (15oz) can of refried beans
1 1/2 Tbs taco seasoning – or try my Homemade Taco Seasoning
4 roma tomatoes, chopped
3-4 stalks of green onion, sliced
1 cup shredded cheese (Monterey jack, cheddar, pepperjack)
Crushed up Spicy Doritos (they're the best kind!)
Sour cream or guacamole
Salsa or hot sauce
(1.) In a large bowl mix together flour, baking powder, salt, and oil. Slowly stir in warm milk and mix until a loose ball of dough is formed. Knead for a few minutes on a floured surface until dough is smooth, but still elastic. A good way to test it is to press your thumb into the dough. If the dough springs back then it's good to go! Place dough back in bowl and cover with a towel for 20 minutes.
(2.) After dough has rested, break off into 10 equal sections and roll into balls. Place them on a large plate, not touching, and cover with plastic wrap for another 10 minutes. Go ahead and preheat the oven to 375 degrees F and line two large baking sheets with foil. (3.) Next you'll knead a dough ball out a few inches, (4.) then roll out with a rolling pin until thin and about 5 to 6 inches in diameter.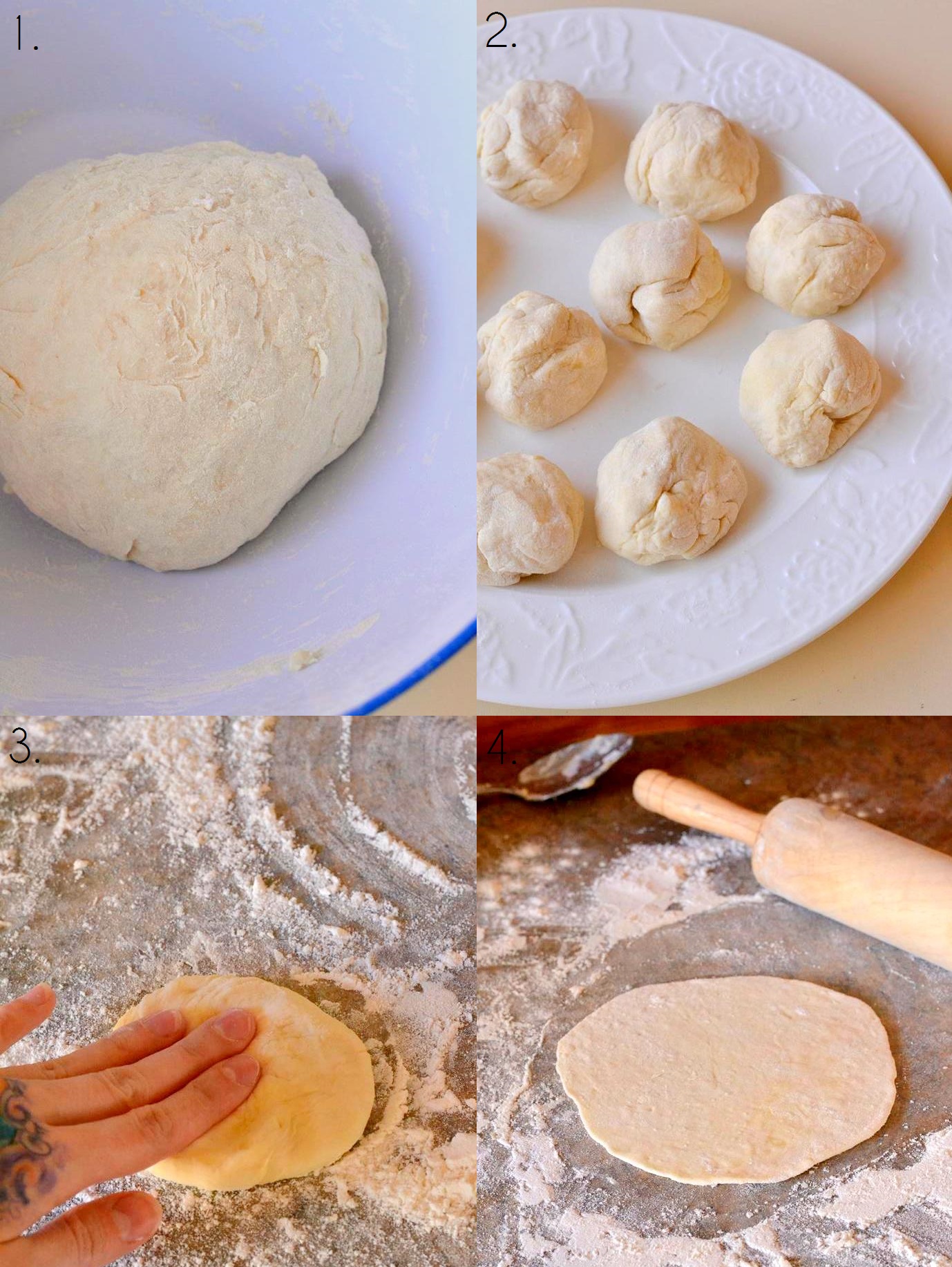 (5.) Keep rolled out tortillas covered on a plate until ready to cook. (6.) Heat a dry skillet on high, add tortilla, and cook about 30 seconds on each side. (7.) It should start to bubble and puff up a bit when it's ready to be flipped. (8.) Transfer tortillas to a plate to cool for a few minutes.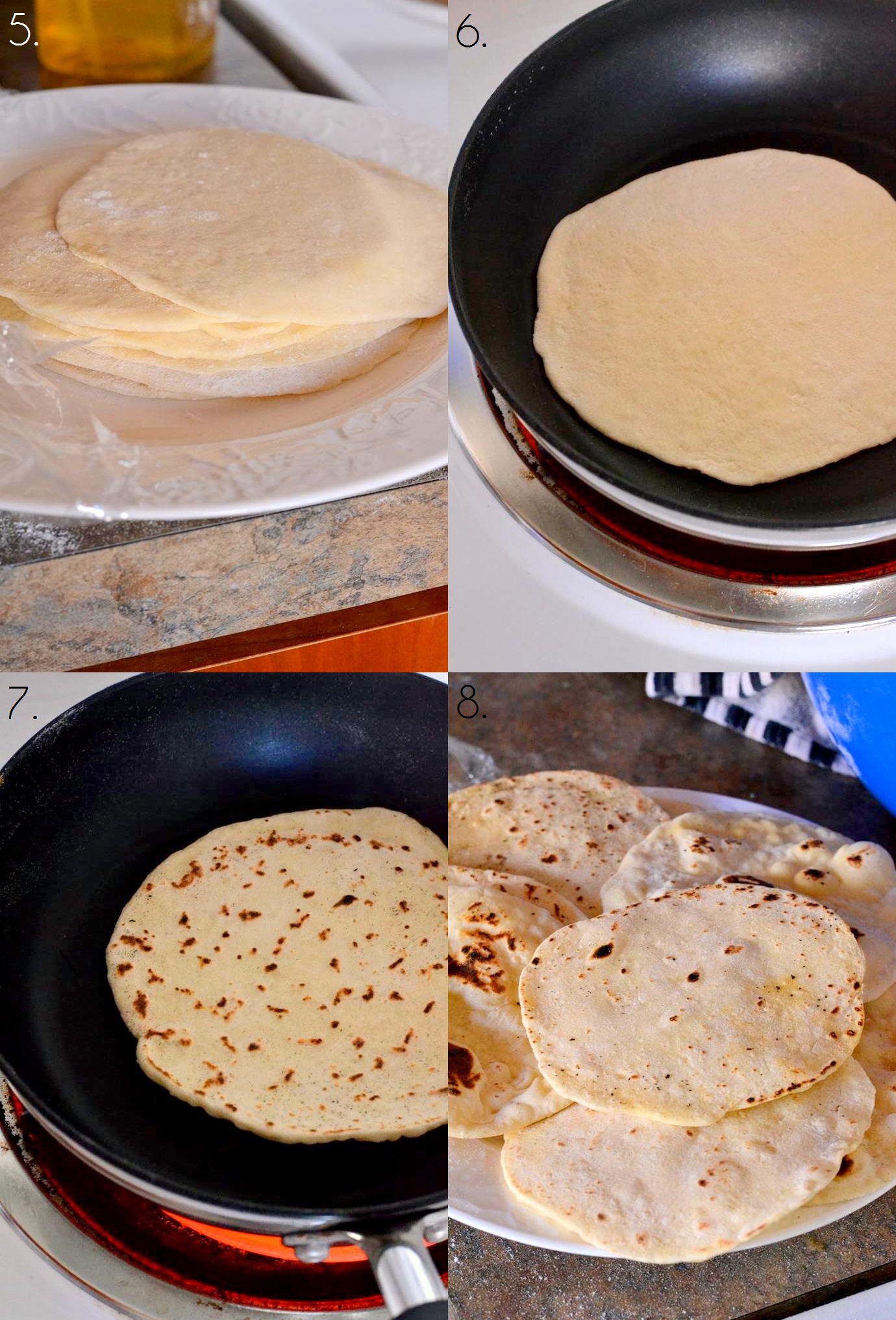 Spread a layer of refried beans over the top of a tortillas, sprinkle lightly with taco seasoning, top with tomatoes, green onion, and any other vegetables you'd like. Add shredded cheese and pop them in the oven.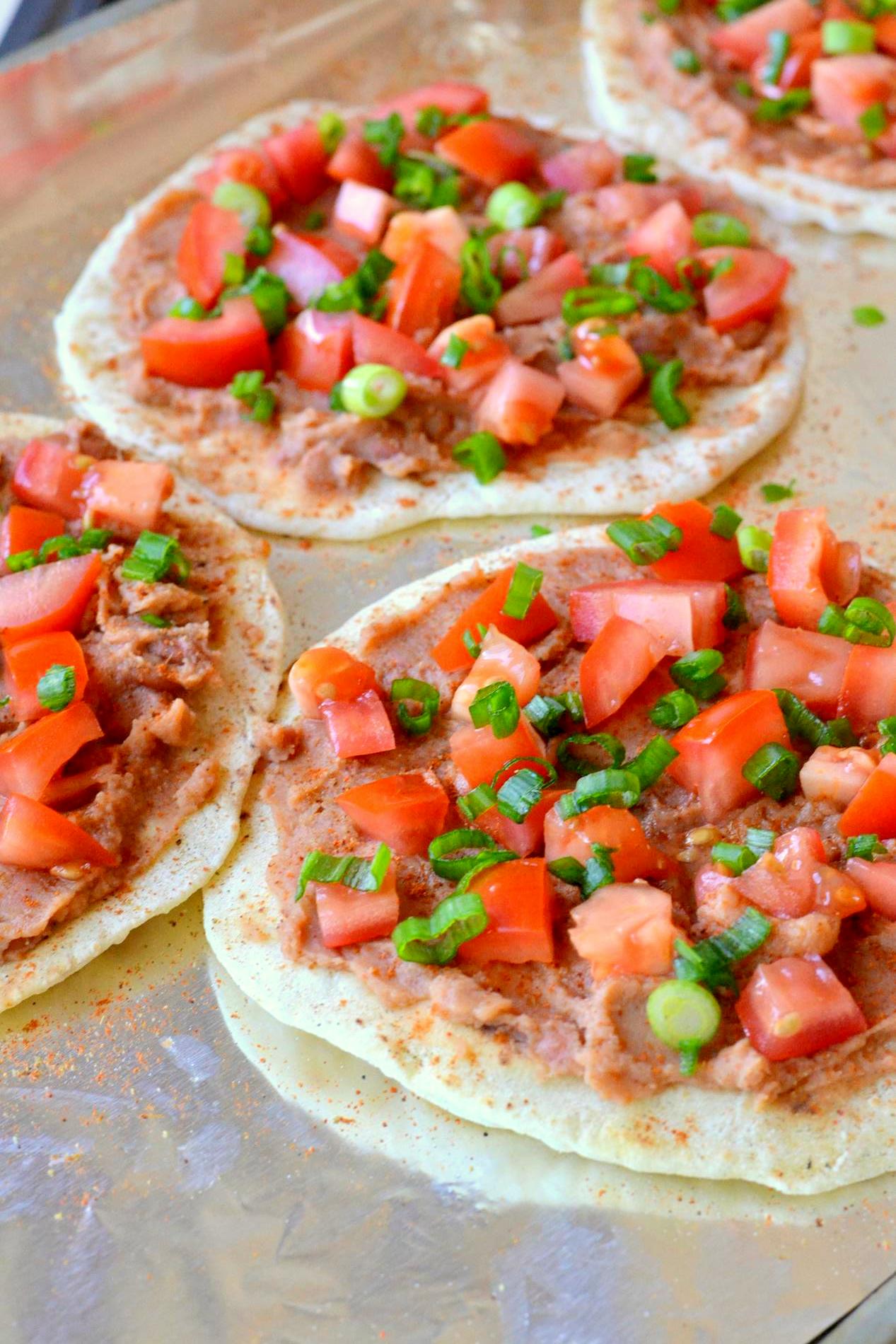 Bake for 7-10 minutes or until cheese is melted and bubbly.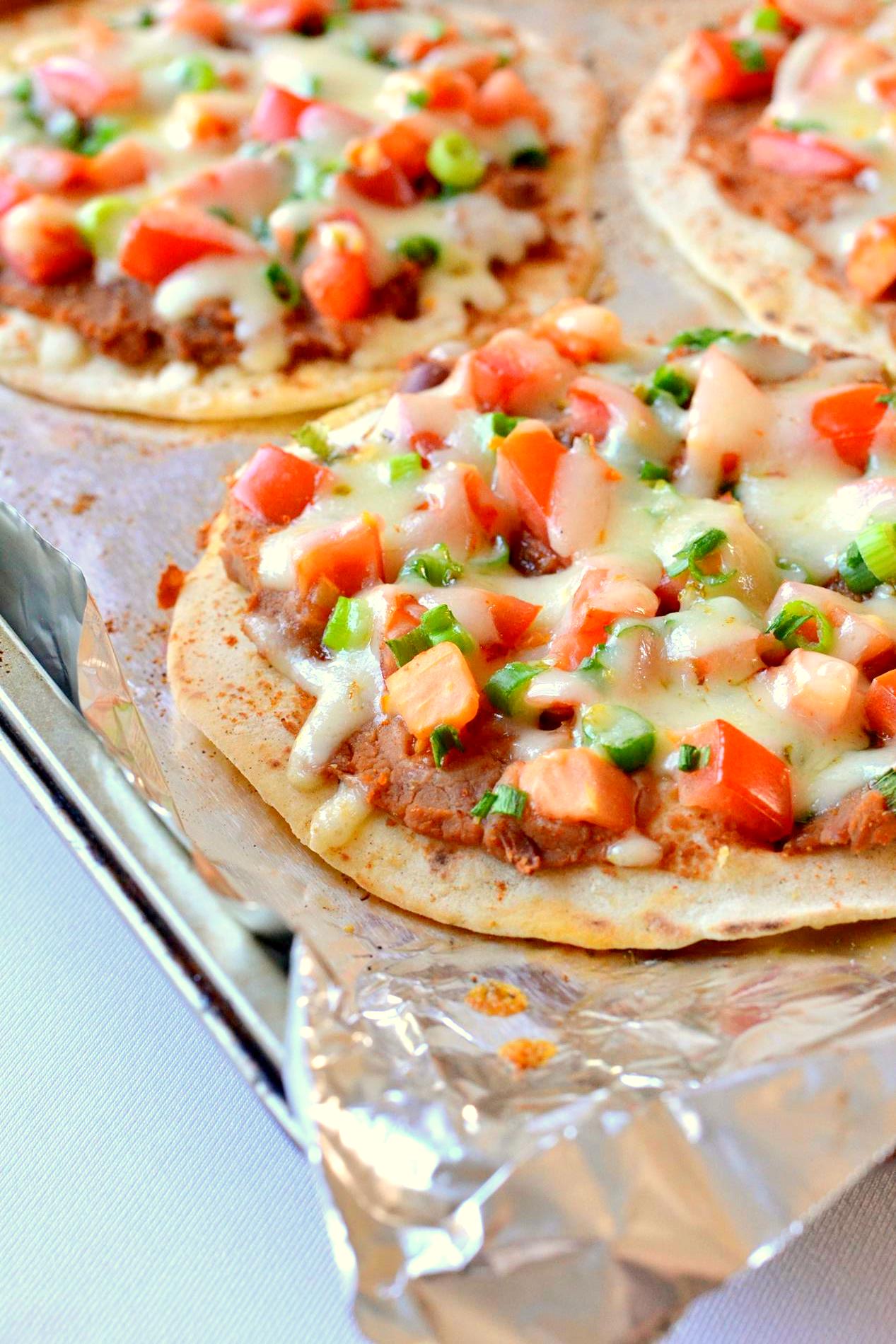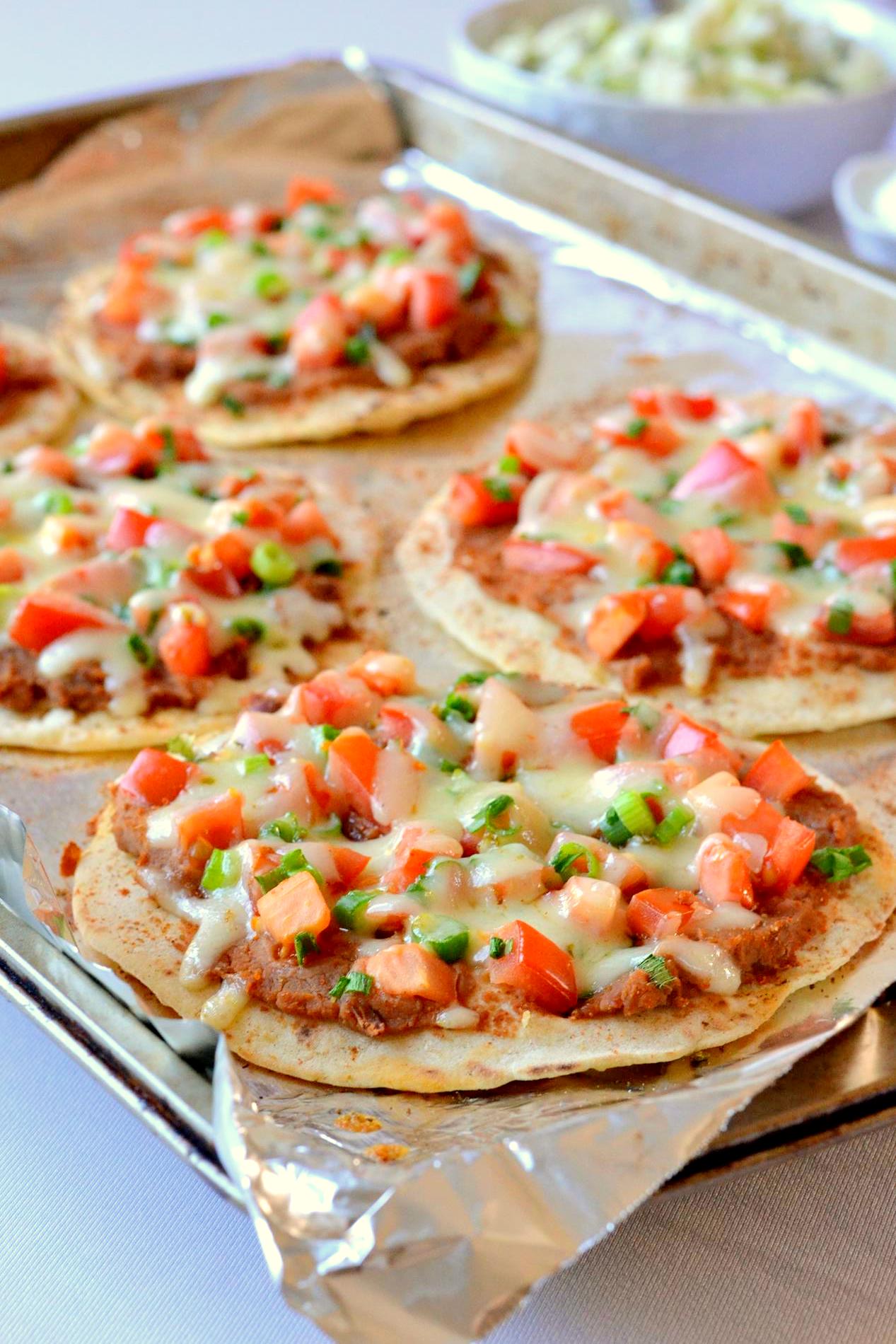 Remove from the oven and allow to cool a few minutes. Top with crushed chips and any other toppings of your choosing.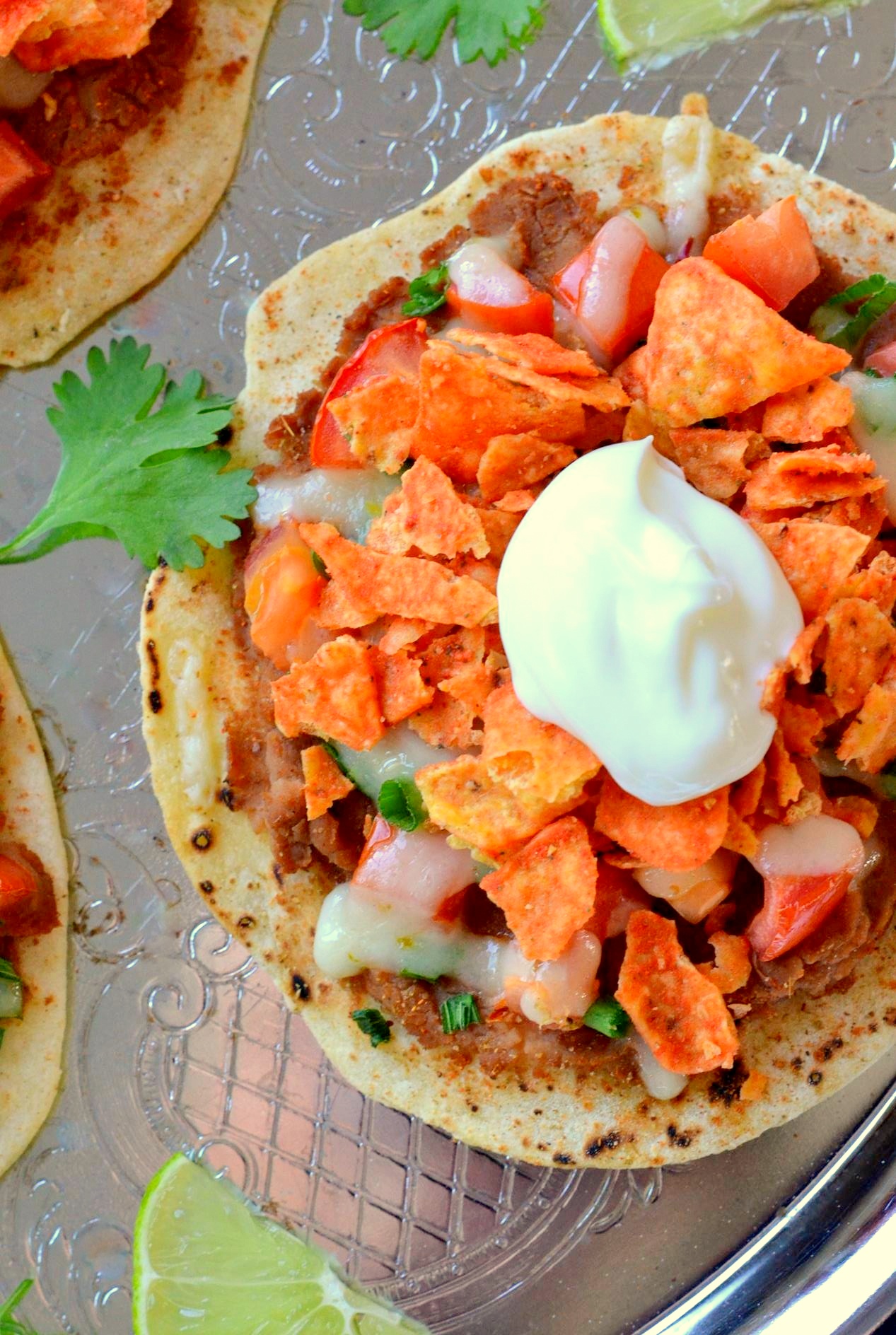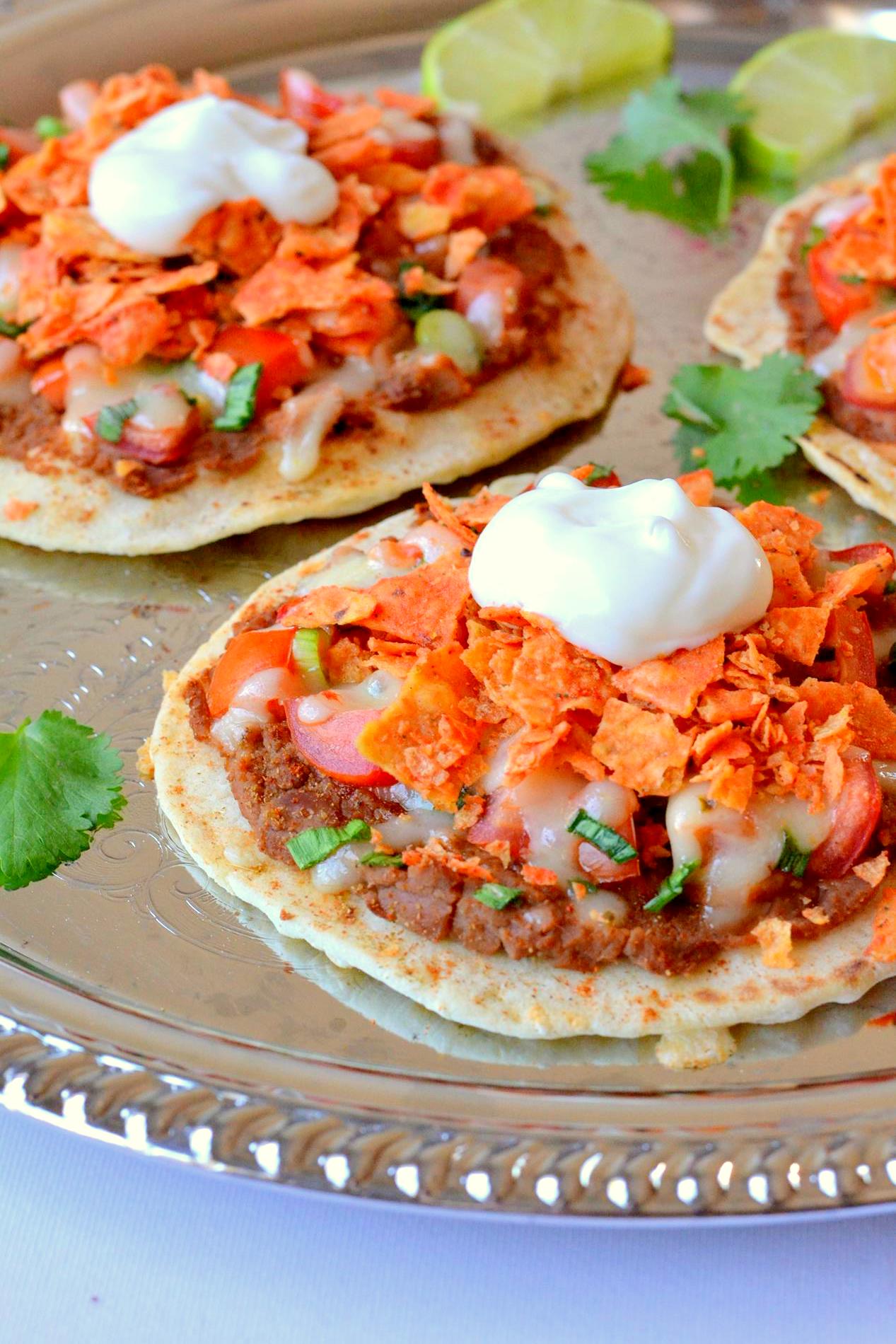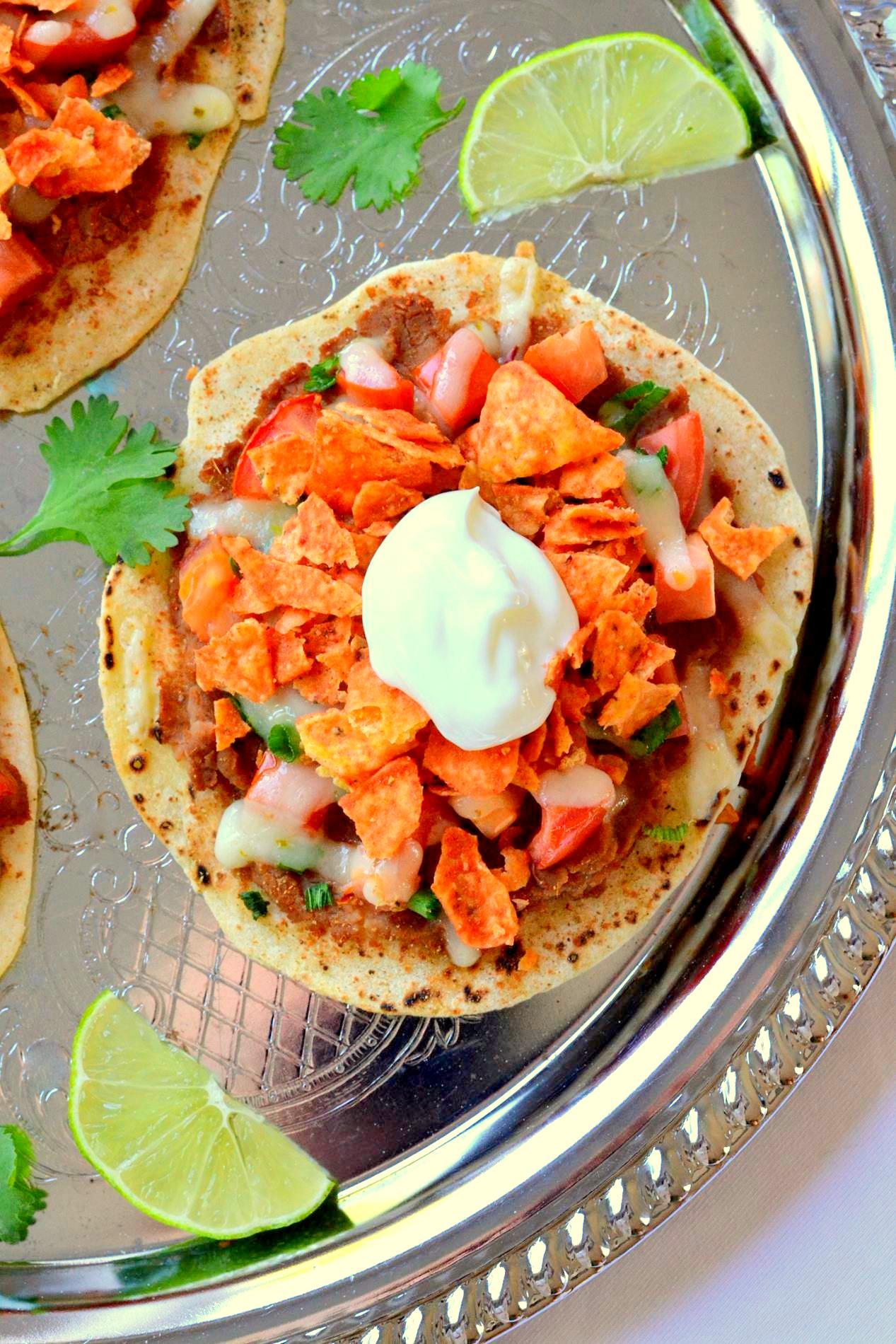 Enjoy!