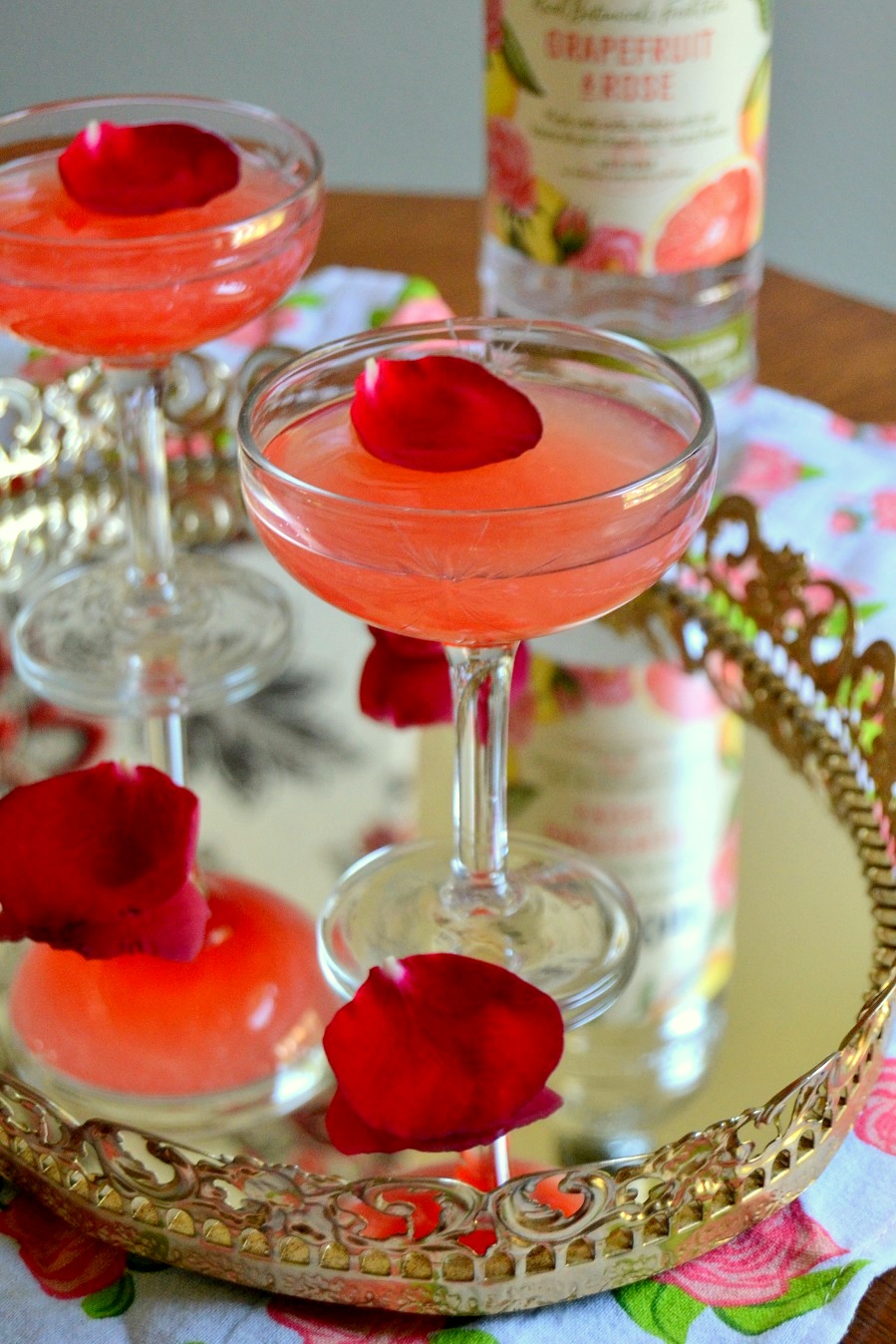 I created this cocktail toward the end of summer, but it turned out so pretty and romantic looking that I thought I would save it for February. Not only does it look like Valentine's Day in cocktail form, but as sweet and pretty as this cocktail looks, it packs a mean punch of heat that's perfect for staying warm on these chilly February days. I mixed my own habanero infused vodka with a grapefruit and rose infused vodka I found from Ketel One. I added fresh grapefruit juice to bring out the flavor even more and a spoonful of Rose's Grenadine Syrup for a little sweetness. Throw in some rose petals and fall in love with your new favorite cocktail… Was that cheesy enough for you?
(makes 1 cocktail)
Ingredients:
1 1/2oz Ketel One Grapefruit Rose Vodka
1 1/2oz grapefruit juice (half a grapefruit
1oz habanero vodka*
1 tsp Rose's Grenadine Syrup
Rose petals for garnish
Ice
*To make habanero infused vodka you'll need a cup of vodka (your brand of choice) and 1 habanero pepper. Cut the pepper in half, throw the two halves in a small mason jar, pour in the vodka, seal it, and wait. Depending on your spice level you can let it infuse for a few hours up to 24 or 48 hours. Taste test a sip after a few hours and let it go longer for a more intense heat level.
To make the cocktail, combine the grapefruit rose vodka, grapefruit juice, 1 ounce of habanero vodka, and syrup in an ice filled cocktail shaker. Shake for 10 to 15 seconds and strain into a gimlet or martini glass. Throw in a rose petal or you can do grapefruit slices and serve.