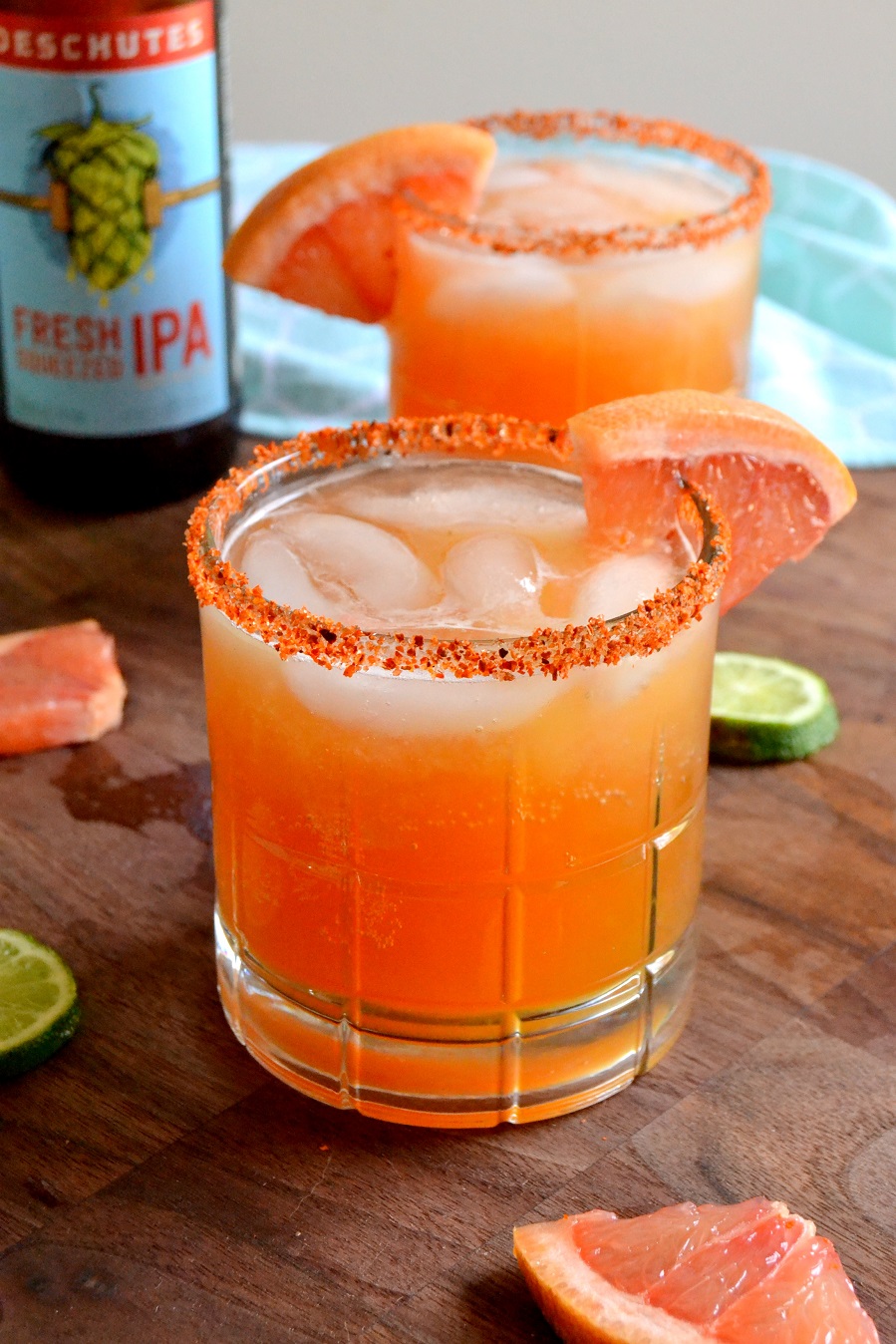 I'll be the first to admit that when I moved to Oregon I turned into a bit of a beer snob. I mean.. it's hard not to when Portland is dubbed as the beer capital of the world and you've got access to over 30 breweries within city limits. Needless to say I always gravitate toward Oregon brews when given the option, Deshutes being a big favorite. As soon as the nice weather hits I switch from the porters and stouts to lighter ales like the Fresh Squeezed IPA. This particular one has some fragrant grapefruit and citrus notes that actually inspired me to create this cocktail.
I wasn't quite sure how the beer was going to taste in this tequila-based cocktail, but I thought.. worst case scenario is that I make a semi-gross tasting but extremely potent drink. There's a win in there somewhere! My doubts were squashed when I took a sip of my finished product though. It's just as crisp and refreshing as a traditional Paloma, but the IPA gives it a smooth finish and complements it nicely. I also opted for the sweeter Ruby Red Grapefruits, which added just a bit of sweetness so there was no need to add agave or simple syrup.
(makes 2 drinks)
Ingredients:
4oz grapefruit juice (about 1 Ruby Red Grapefruit)
1oz lime juice (1 lime)
3oz silver or blanco tequila (for a spicy version you can follow my infused tequila tutorial)
Ice
4oz Deschutes Fresh Squeezed IPA
Grapefruit and lime slices for garnish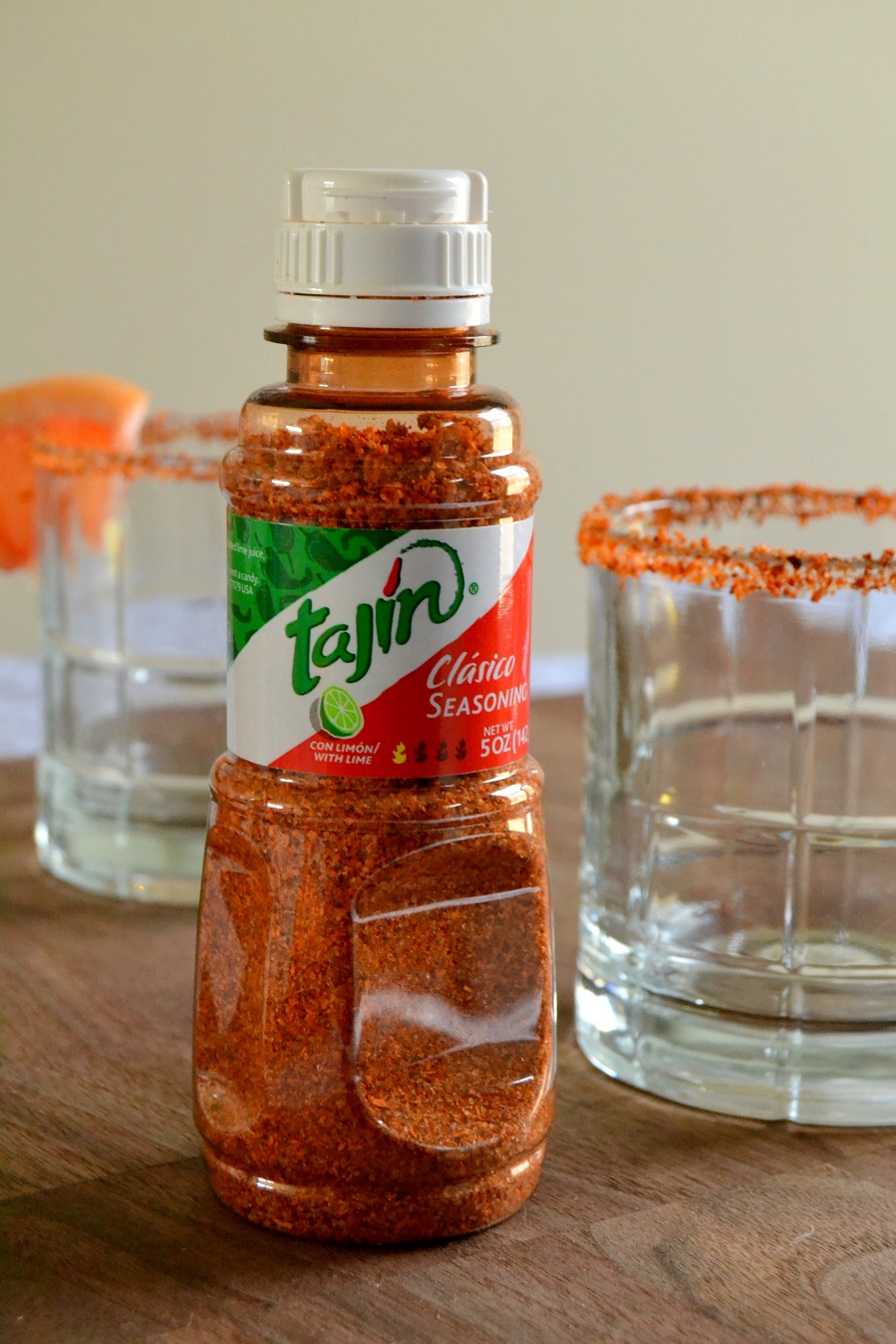 Seasoned Rim: (optional)
Tajin Classic Seasoning
You can also mix a tablespoon of course ground salt and 1/4 tsp chili powder together.
Run a lime wedge around the edge of a glass then dip and press the rim into the salt or seasoning mixture until coated. I like a lot of salt and seasoning on mine so I actually use just a bit of honey around the edges so it sticks better.
Now for the drinks!
In a cocktail shaker, shake together grapefruit juice, lime juice, and tequila. Strain into two ice filled tumblers and then top off with Deshutes Fresh Squeezed IPA. Garnish with a grapefruit wedge and serve!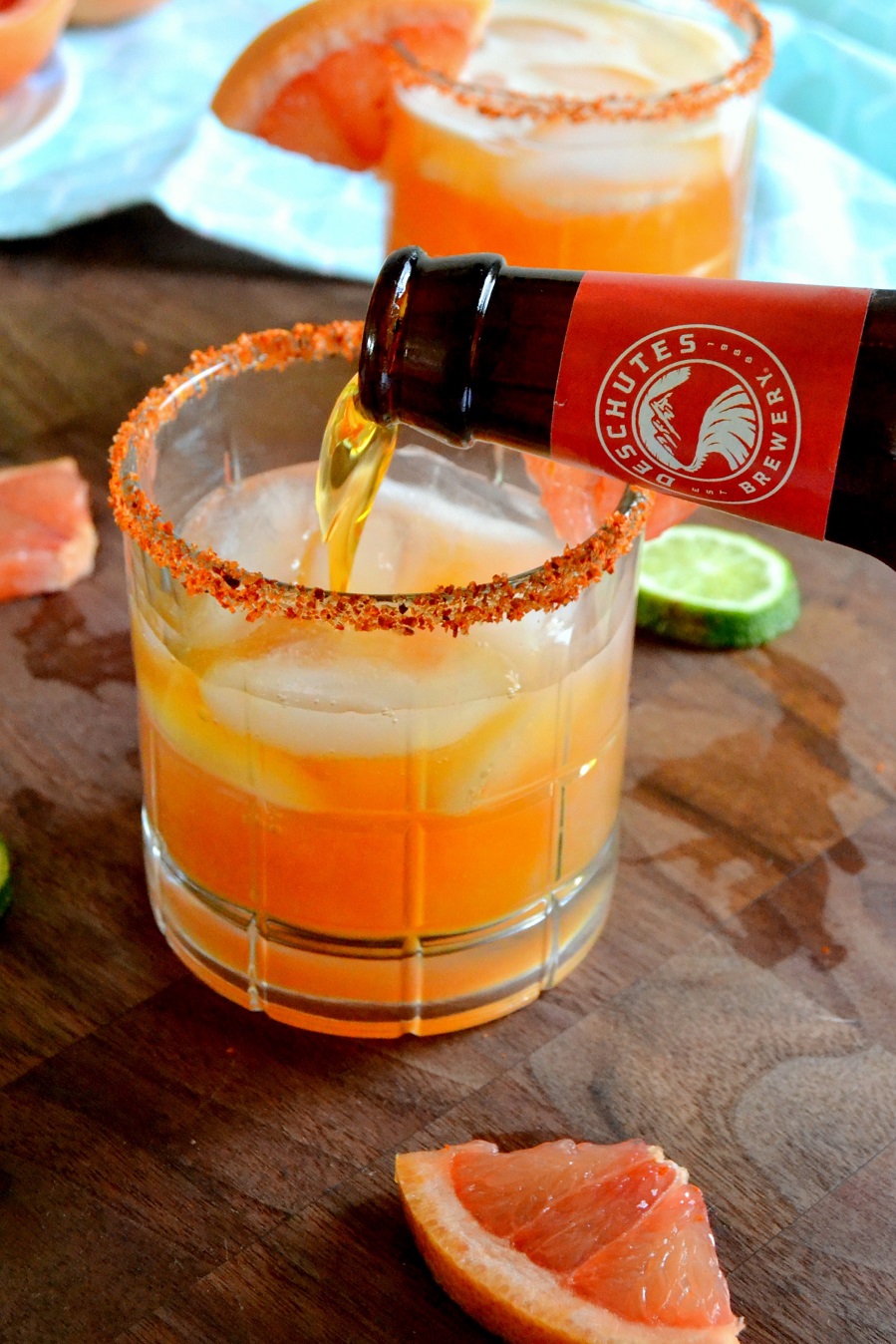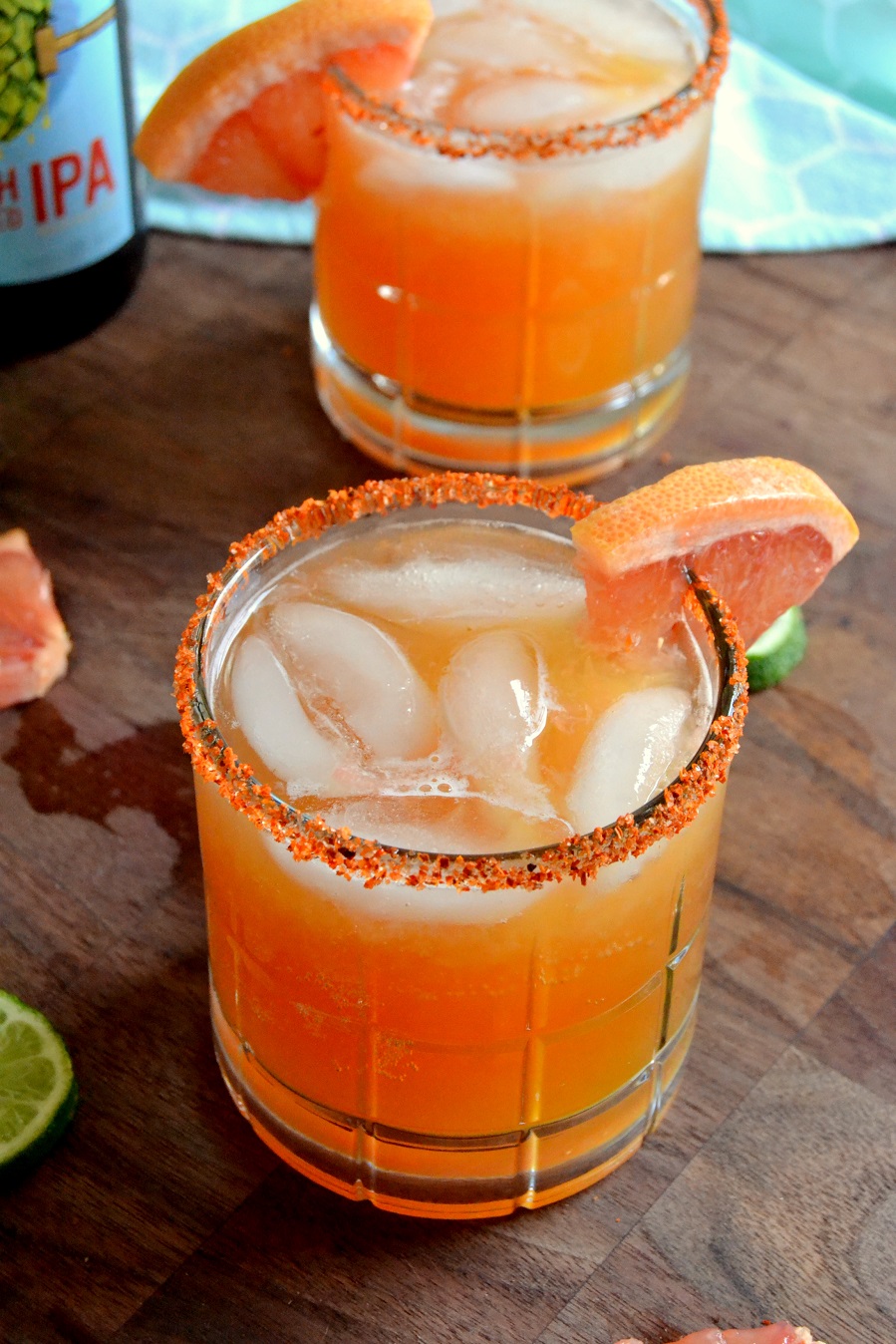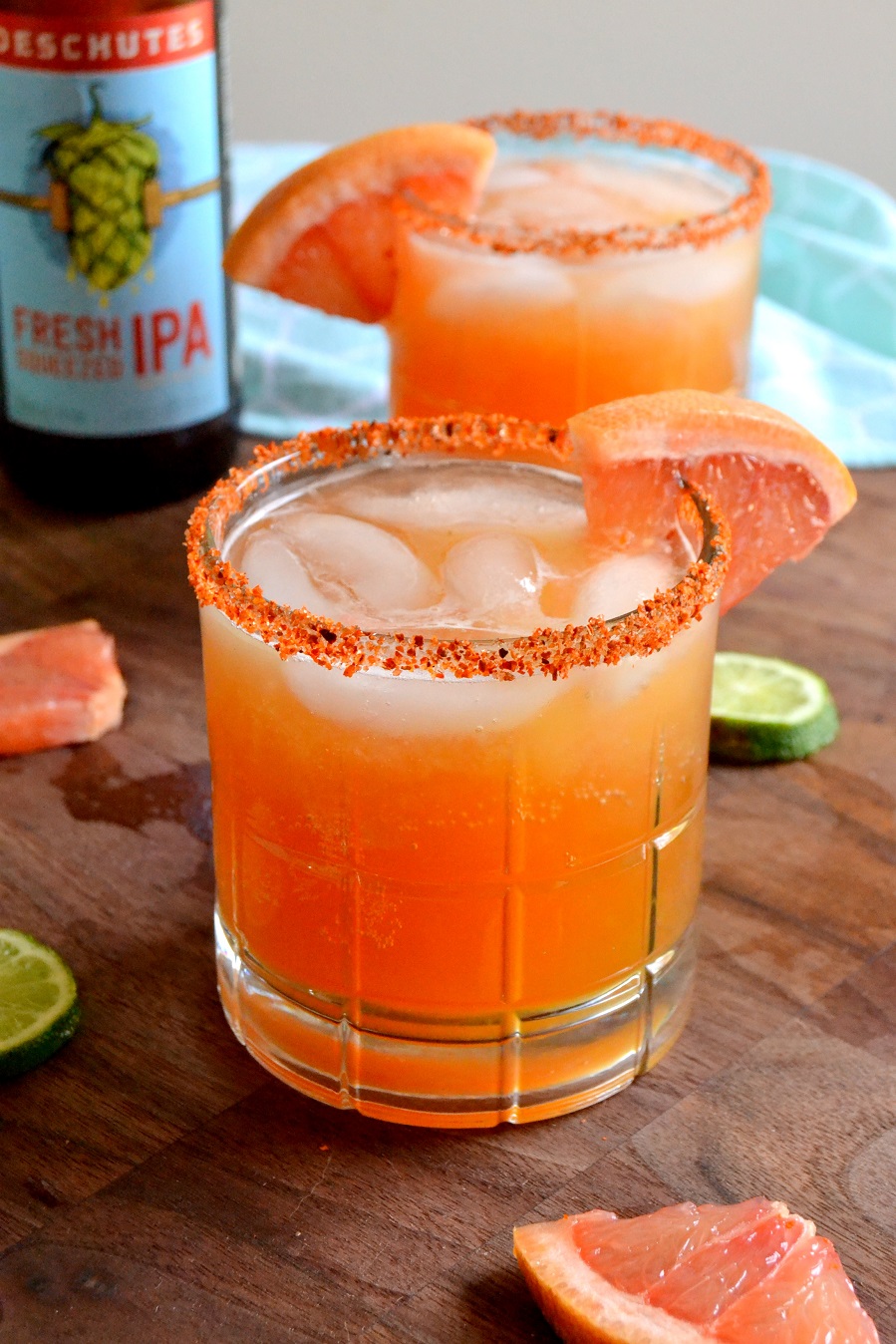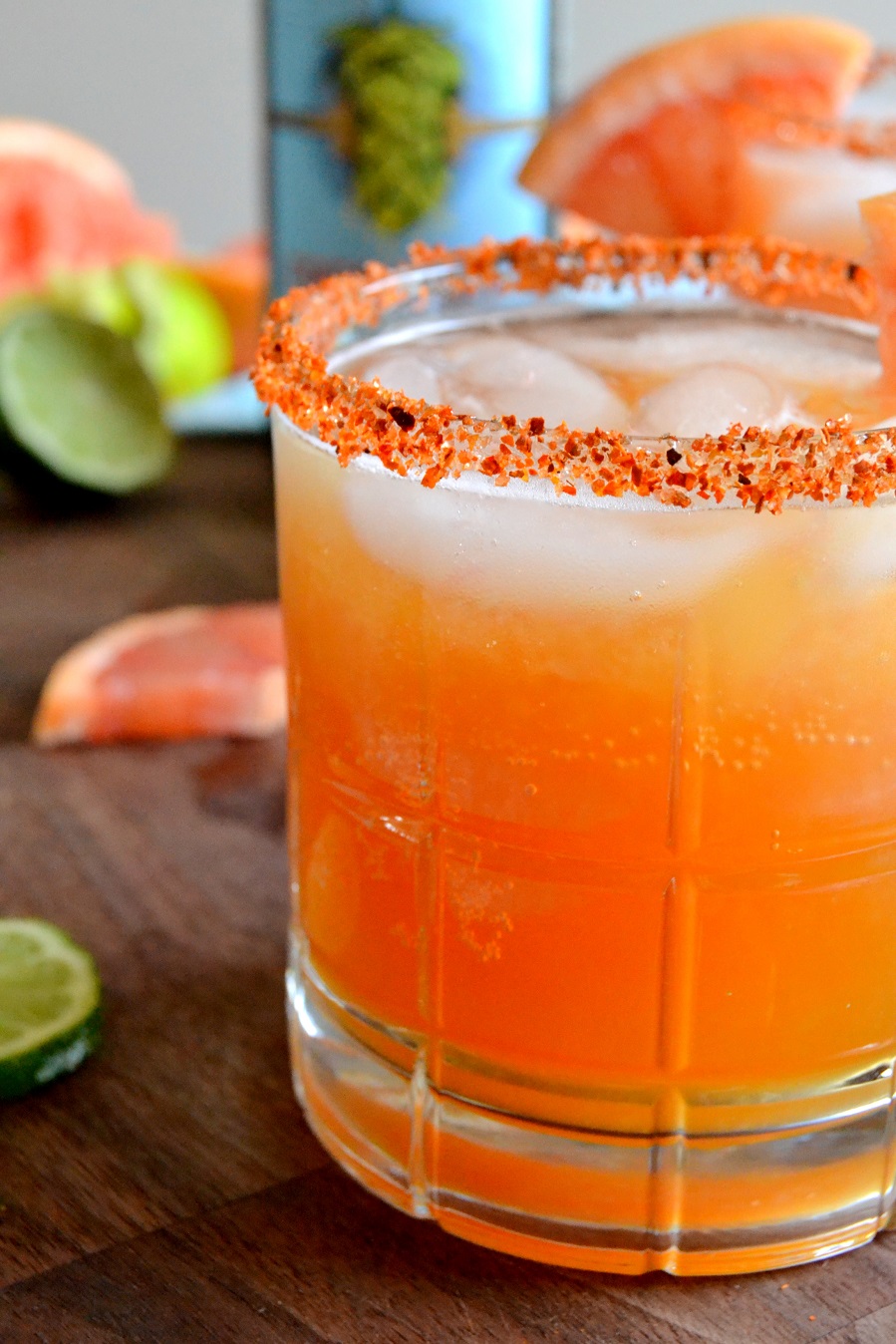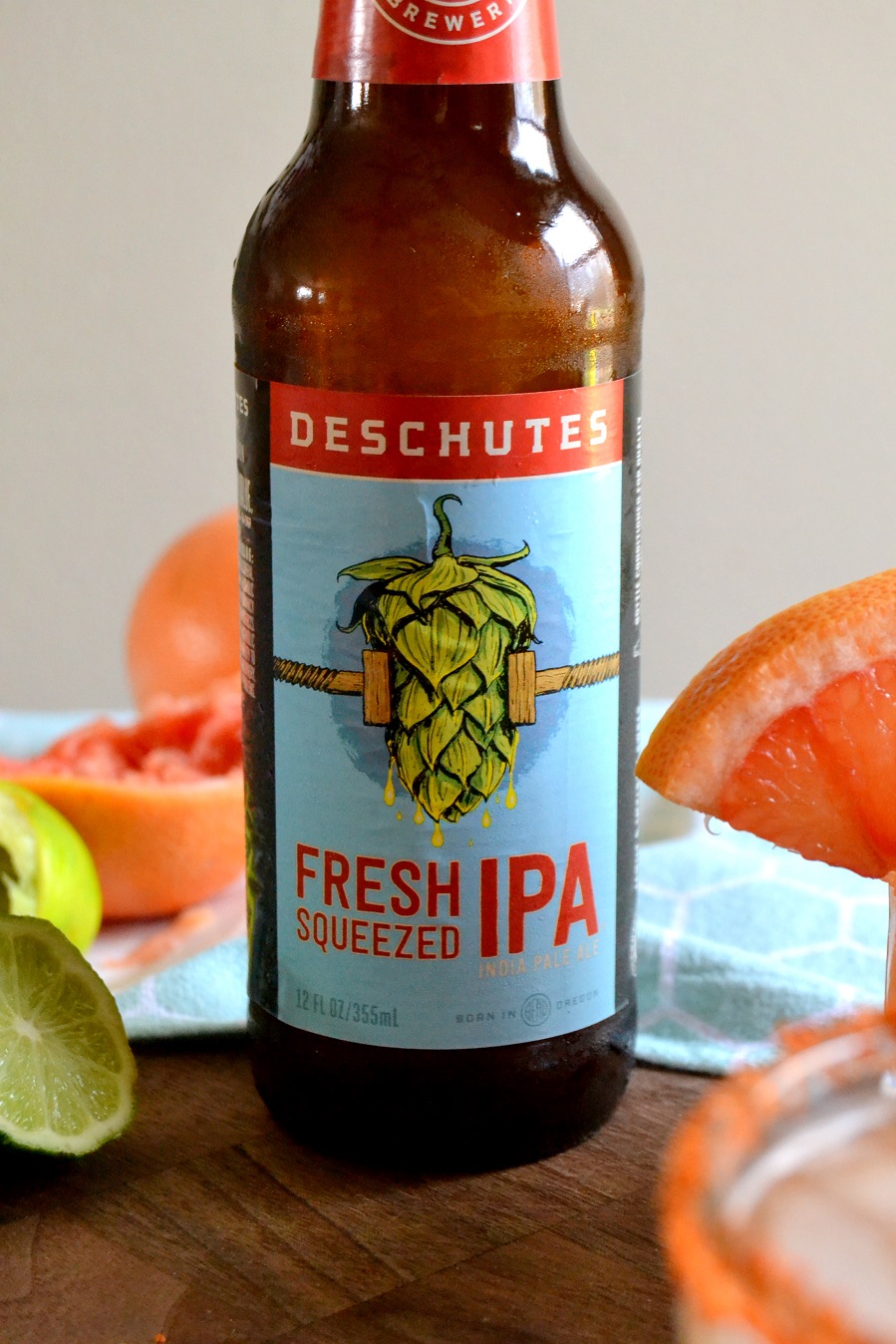 Enjoy responsibly!