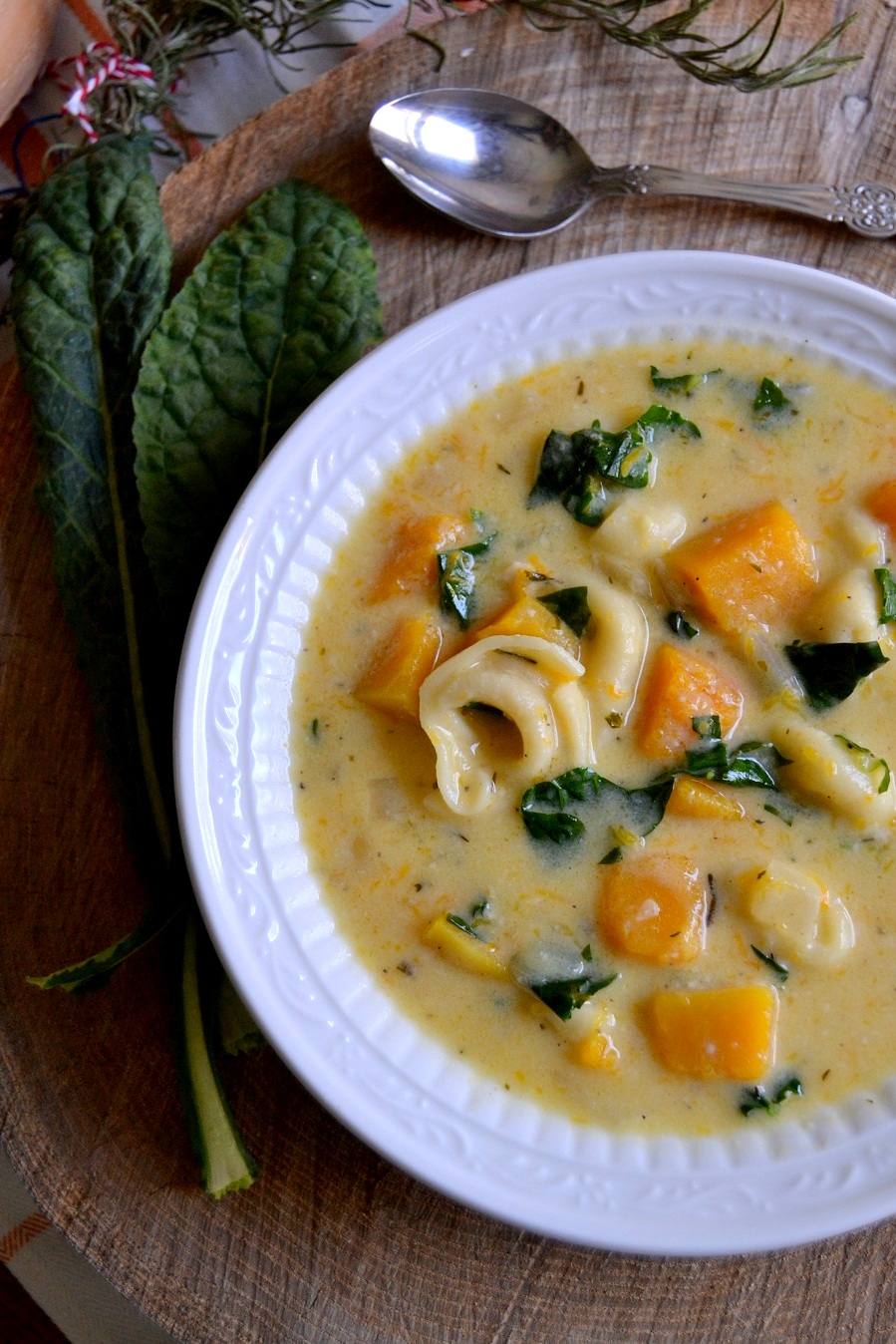 My days off seem to pass by within the blink of an eye so I've been taking them a bit slower to savor every minute of them. Cooking is the best way that I know how to do that as it involves all of my senses. It forces you to focus, be present, and be patient. And of course I purposely made sure the recipe called for some wine so that I could enjoy the rest of the bottle mid-afternoon while getting lost in the task of chopping vegetables. What else are days off for?
What I enjoyed most is how every ingredient added another layer of flavor that made it all come together in one hearty and enticing bowl of soup. Browned butter and sauteed butternut squash provided nutty flavors followed by savory garlic and onion, and fragrant thyme and rosemary. Fresh Tuscan kale and tender cheese filled tortellini marry it all together for a creamy, fresh, and robust soup to warm up with on a cold November afternoon.
(makes 8-10 servings)
Ingredients:
1 large butternut squash (approx. 2lbs)
1/2 cup (1 stick) unsalted butter, divided
1 large yellow onion, finely chopped
2 garlic cloves, minced
1 tsp dried thyme
1 tsp dried rosemary
1/2 cup white wine like a sauvignon blanc
5-6 cups chicken broth
16oz cheese tortellini
1/4 cup flour
2 cups whole milk or half and half
Salt and pepper to taste
2 cups fresh kale, chopped
Juice from half a lemon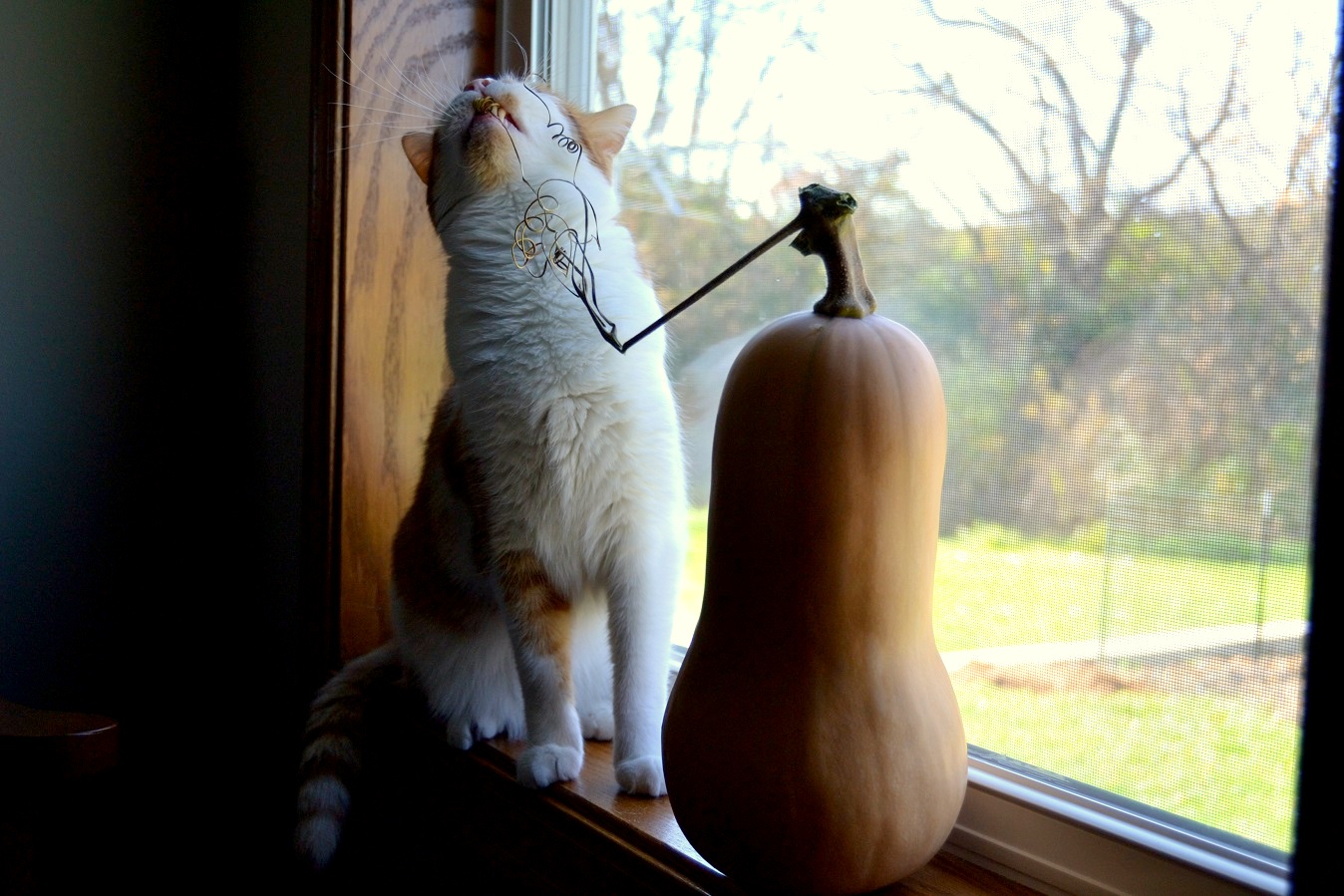 P.S. This is my 6 1/2 pound squash that I grew out of this year's garden. I tried to get a photo showing that it was almost as big as Evan, but he kept eating it instead.
Prep your butternut squash by cutting it in half lengthwise. Use a spoon to scoop out the seeds and stringy insides (like a pumpkin). Use a potato peeler and peel off outside skin. Chop squash into bite sized cubes and set aside.
Heat 1/4 cup of the butter in a large stock pot over low to medium heat. Allow butter to cook for 3-5 minutes or until lightly browned and fragrant. Add onion and saute for 5-7 minutes. Add minced garlic and herbs and cook another 1-2 minutes. Next add your cubed butternut squash. Stir to coat in butter and herbs and cook for 5-7 minutes.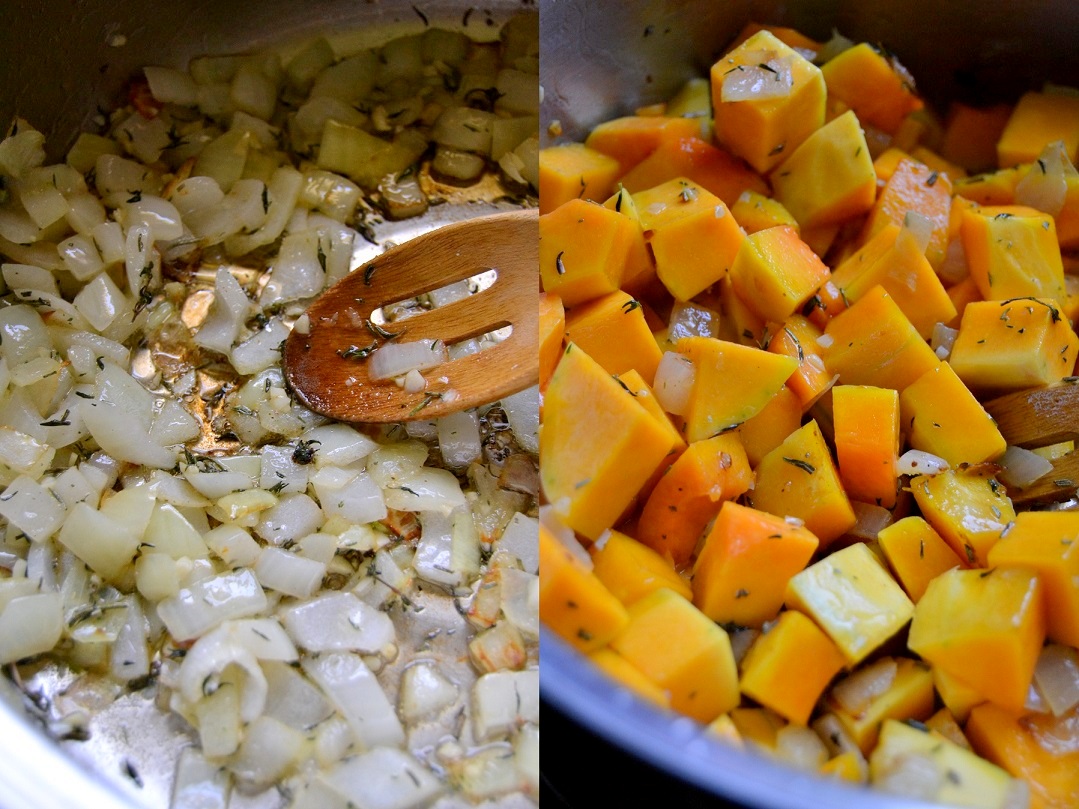 Slowly pour in white wine to de-glaze the pot and cook for 1 minute. Add chicken broth and cheese tortellini. Bring mixture to a boil over high heat and cook for 10 minutes or until squash and tortellini are tender.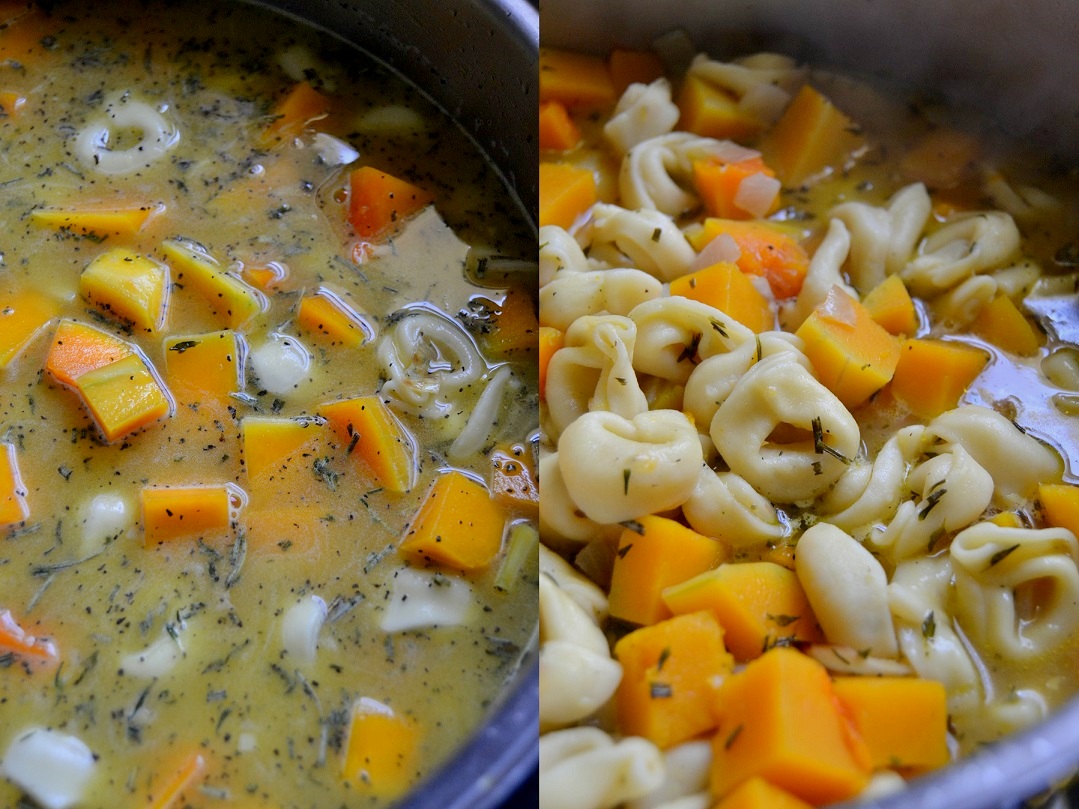 Meanwhile, heat remaining 1/4 cup of butter in a large saucepan over low to medium heat. Stir in flour and cook for 1 to 2 minutes, stirring constantly. Slowly whisk in milk and continue to whisk until smooth. Bring to a simmer over medium to high heat, whisking every minute or so to prevent milk from burning. Cook for 3 to 5 minutes or until mixture is thickened.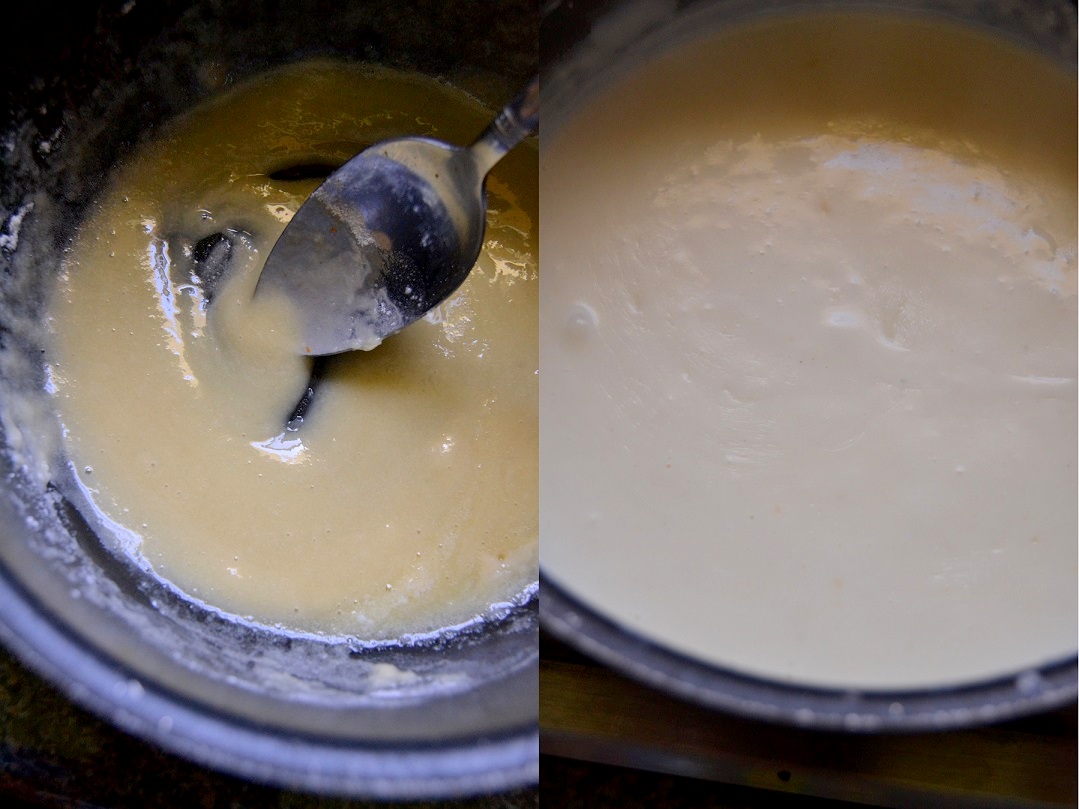 Season with salt and pepper and then stir into stock pot with vegetables. Stir in kale and lemon juice and cook another 1 to 2 minutes or until kale is bright green and slightly wilted.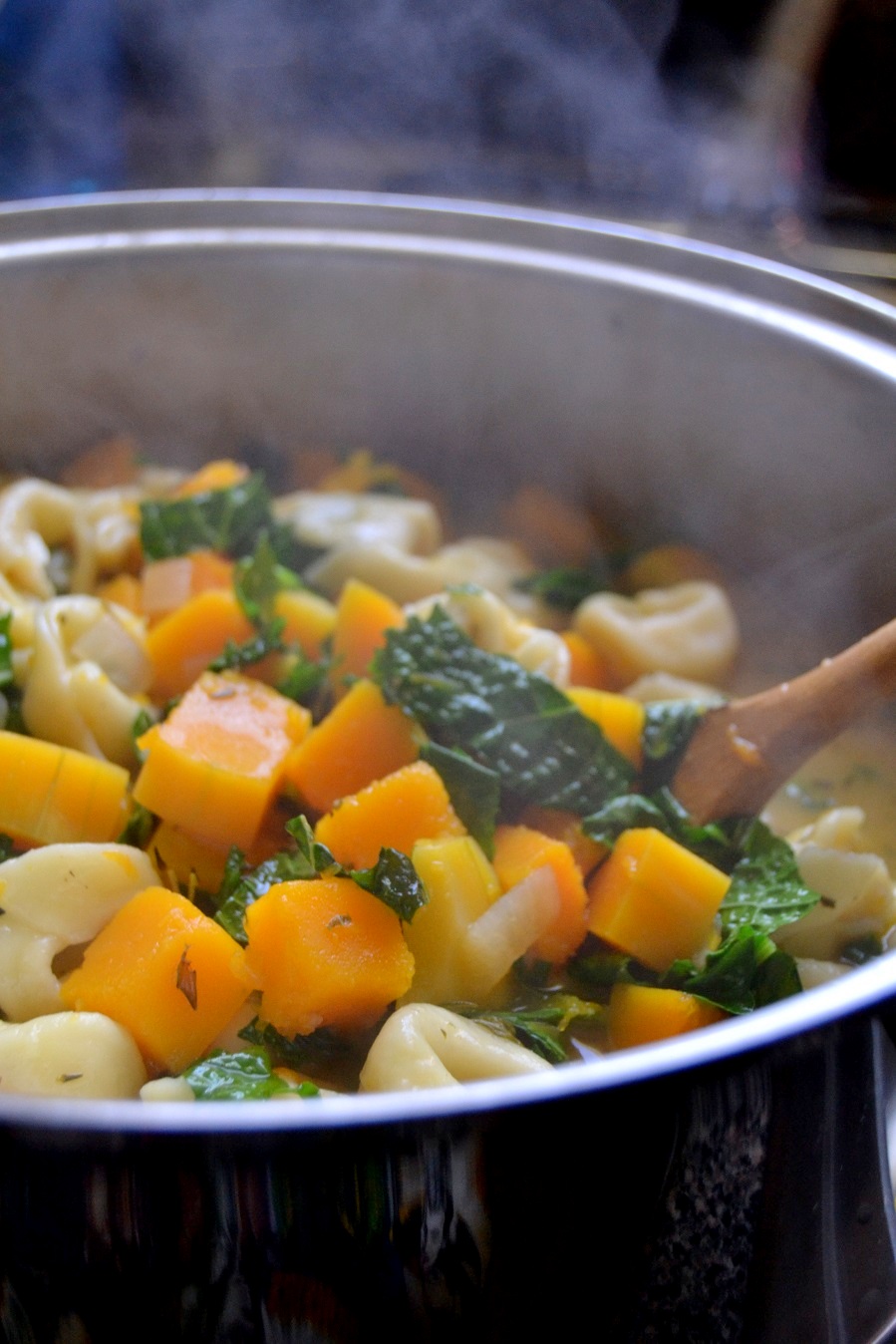 Season with more salt and pepper to your liking and serve right away.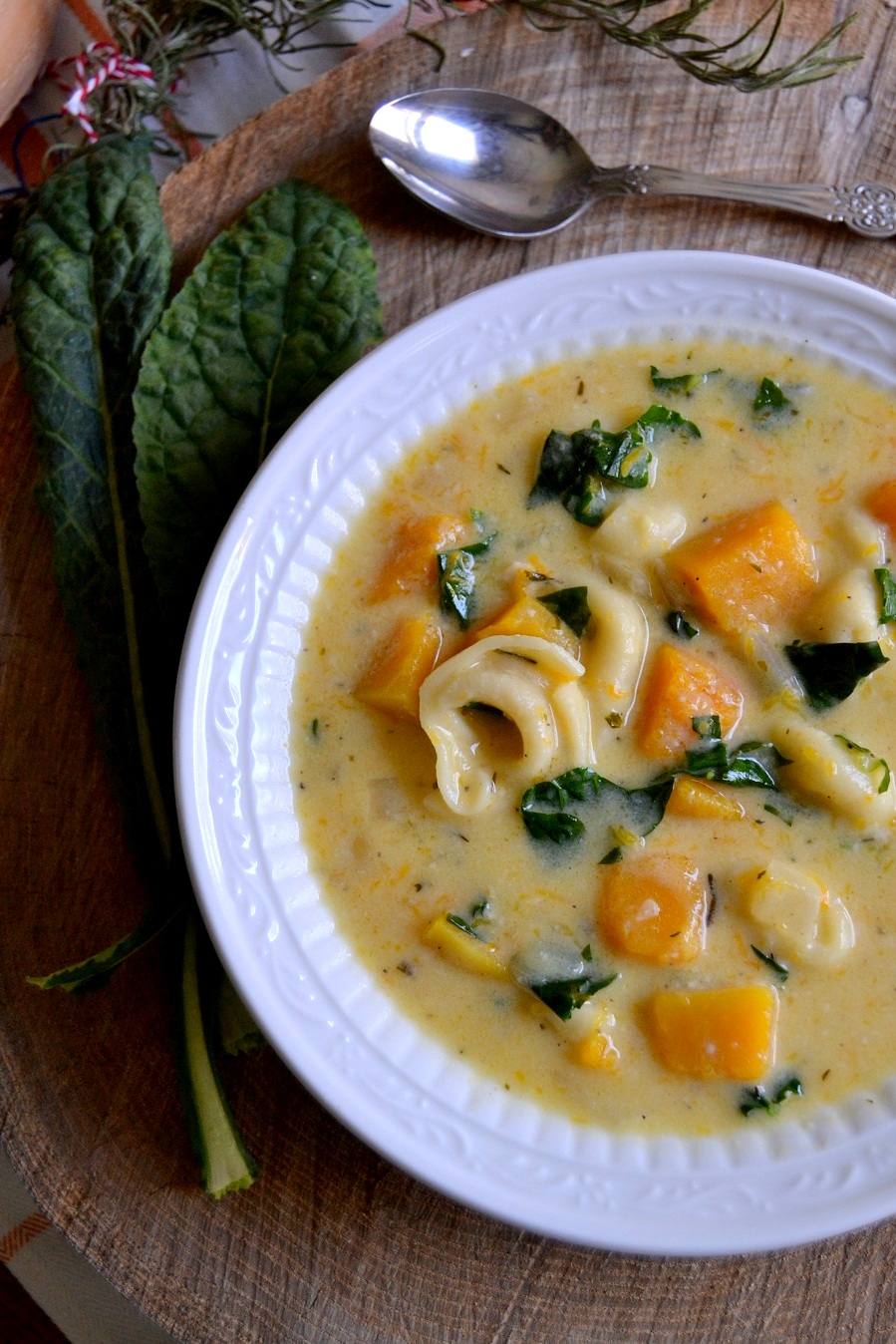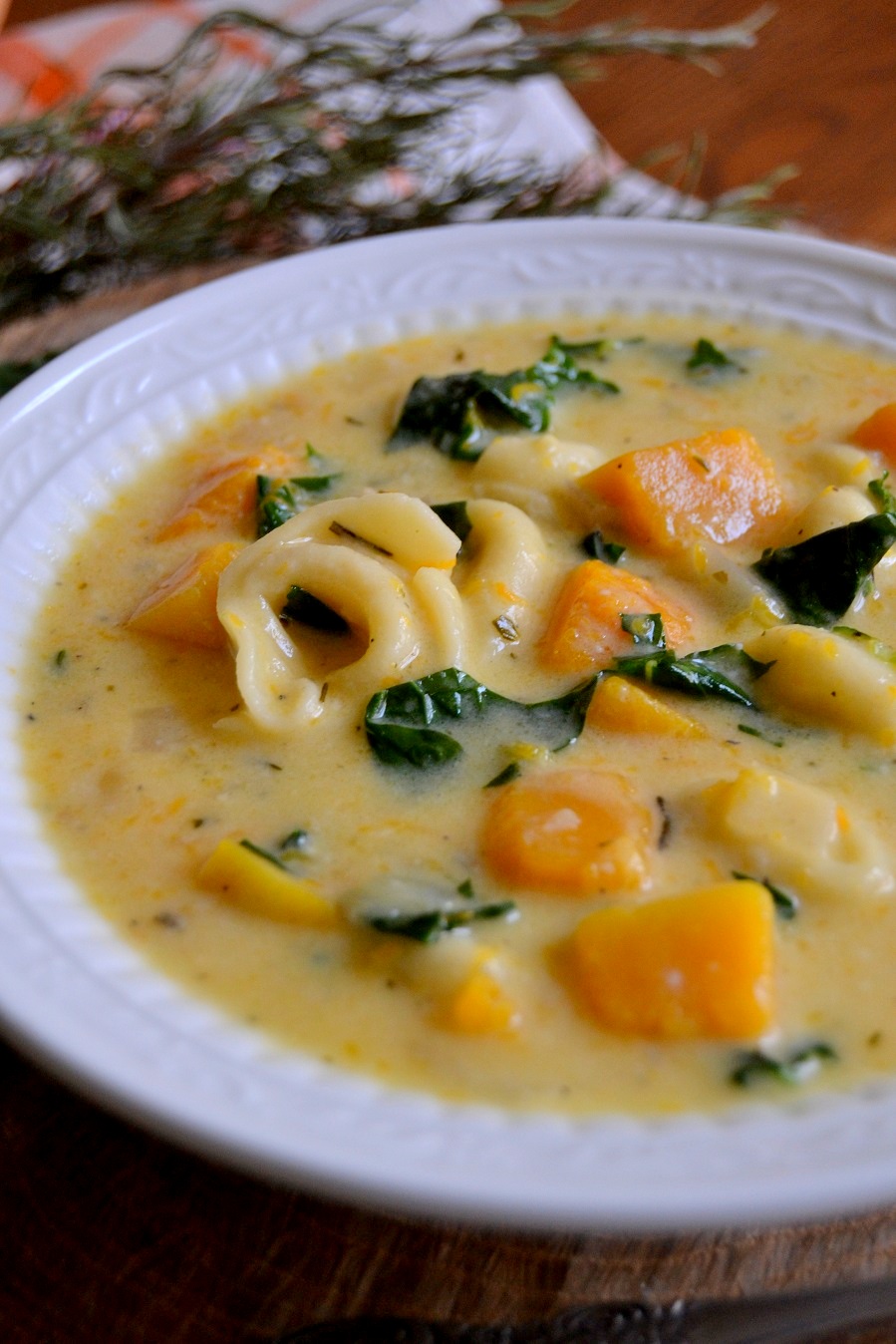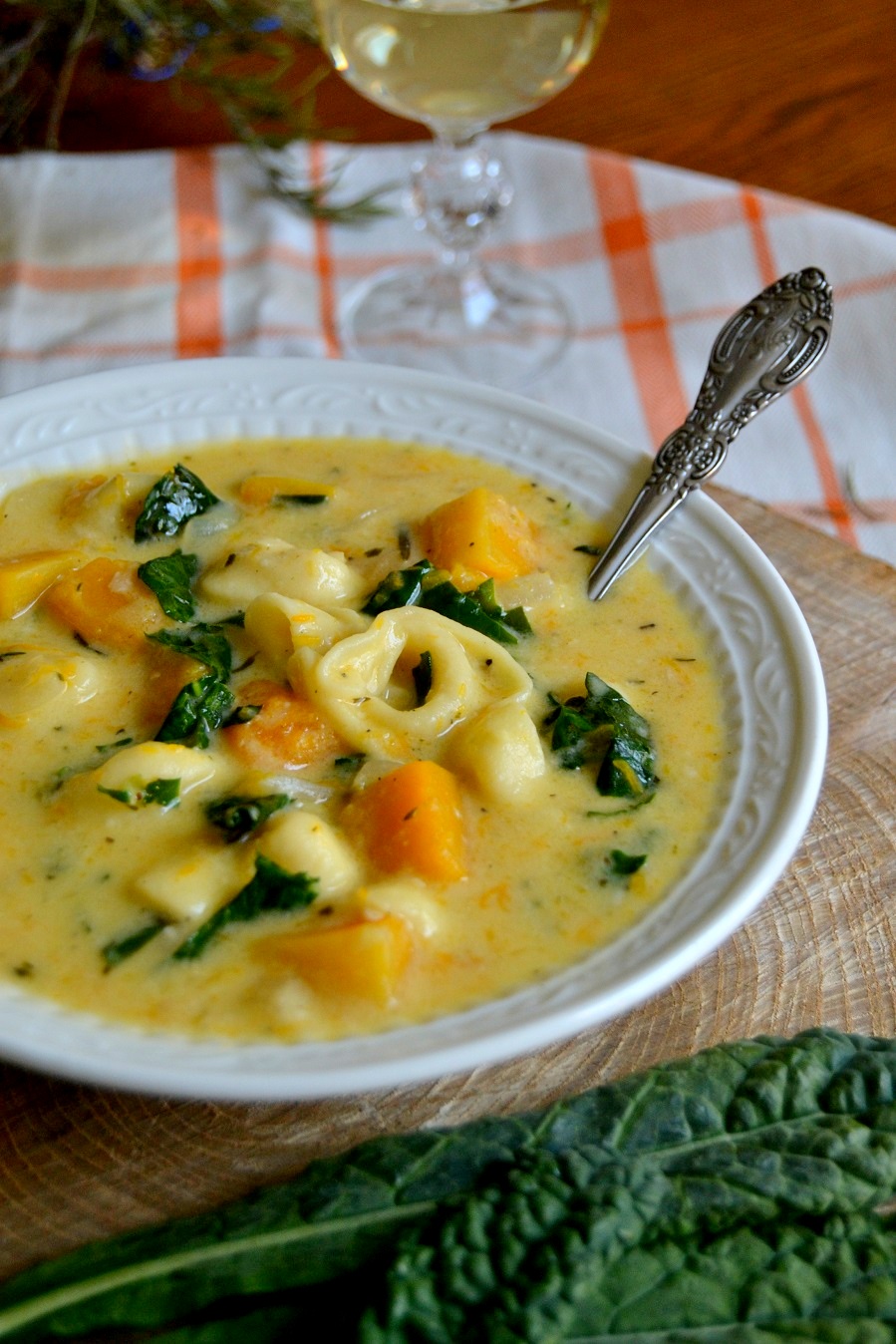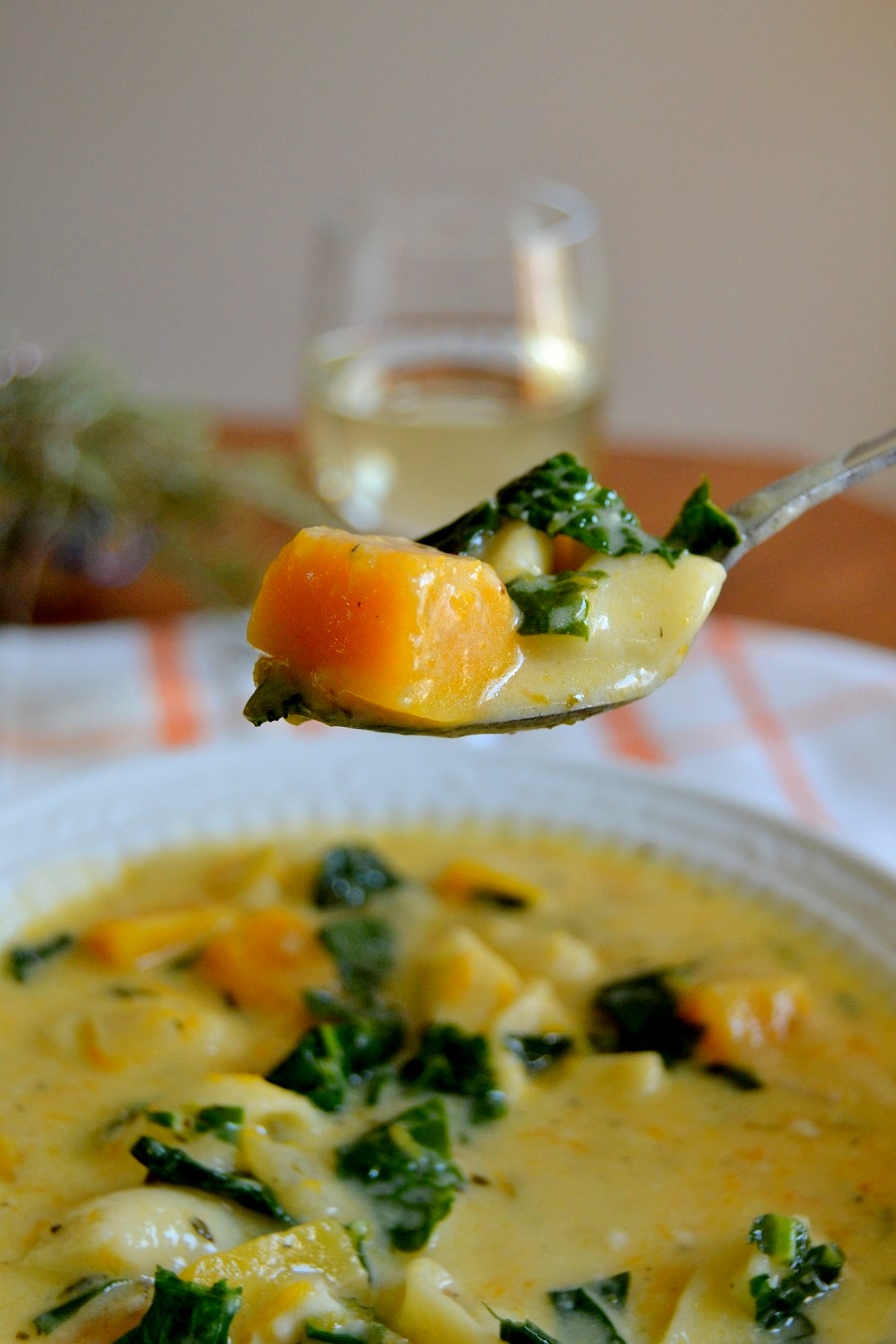 Enjoy!