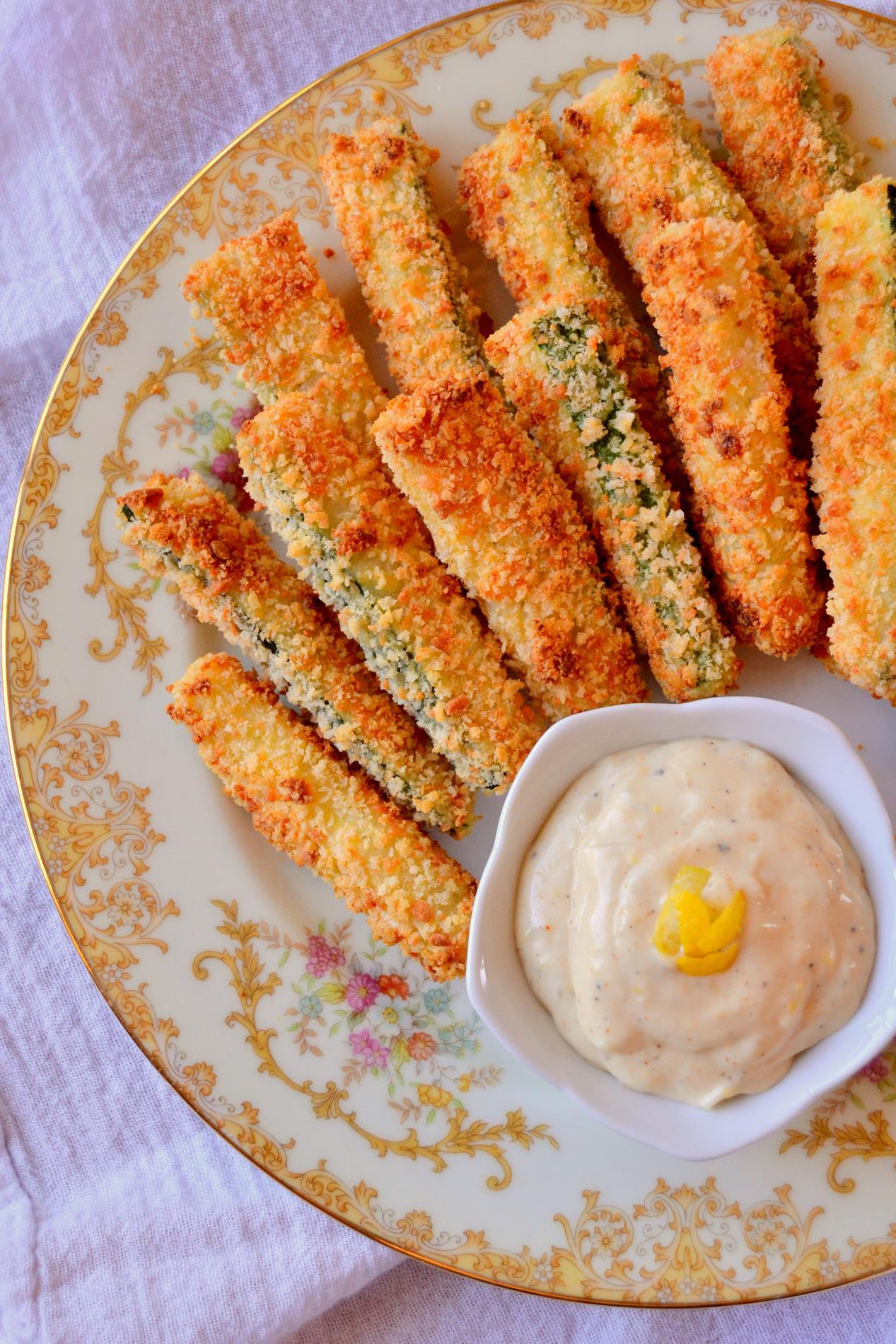 We're hitting the end of summer and everyone's gardens are overflowing with zucchini. Our neighbors and a friend have loaded us up with some monster sized ones and I knew I needed to put them to good use. One of my favorites is baked zucchini sticks. They're way healthier (and tastier) than French fries and it's a great way to utilize all of that summer squash. Breaded and baked to perfection and paired with a fresh and zesty lemon garlic aioli, these will quickly become your go-to snack for this time of year!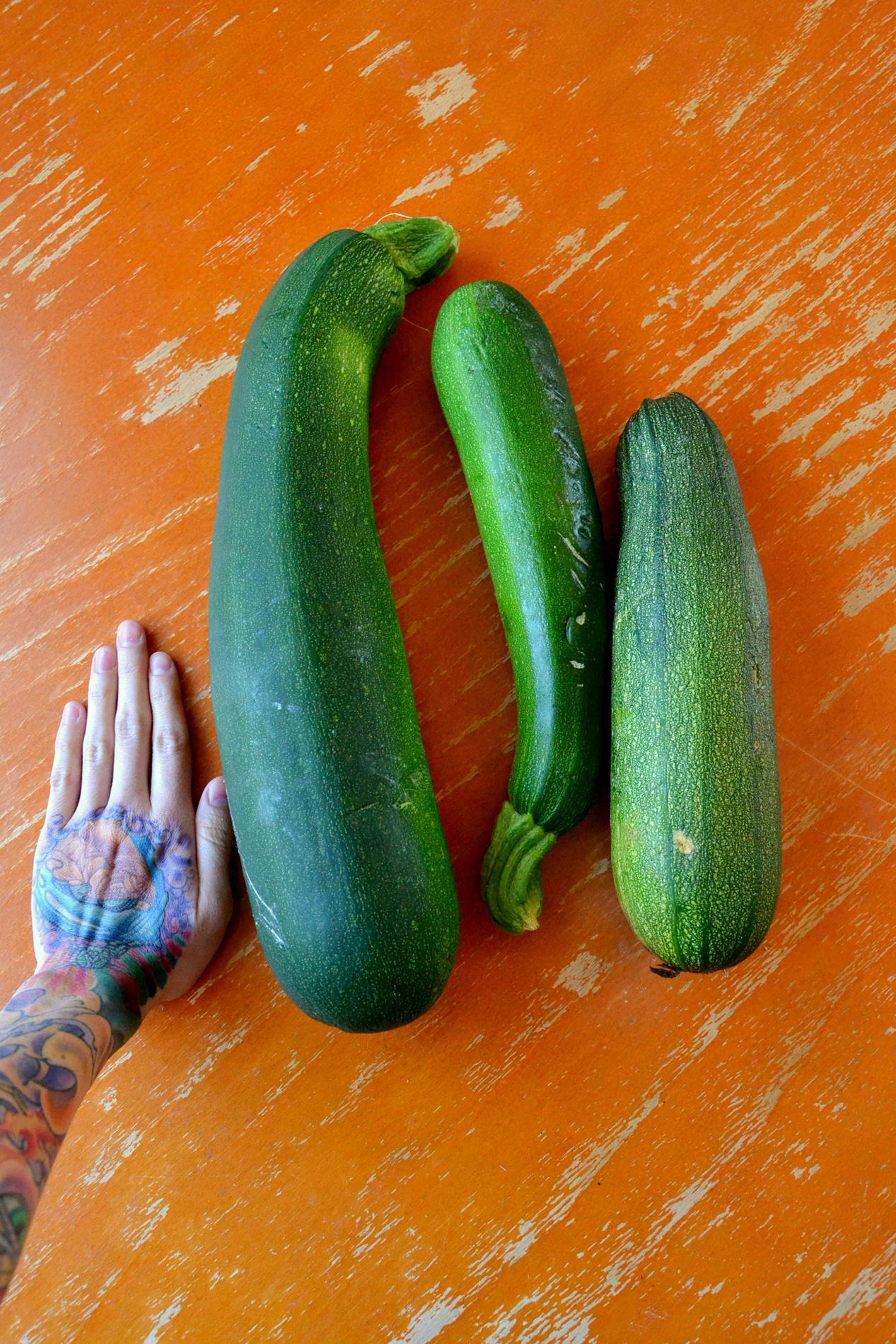 Ingredients:
1 1/2lb zucchini
3/4 cup all-purpose flour
1 tsp garlic powder
1 tsp salt
1/2 tsp freshly ground pepper
Pinch of cayenne pepper
2 large eggs
3 Tbs milk
1 1/2 cup Panko bread crumbs
3/4 cup parmesan cheese
Lemon Garlic Aioli:
1/2 cup mayo
1 tsp lemon zest
1/2 Tbs fresh lemon juice
2 garlic cloves minced
1/4 tsp salt
1/4 tsp freshly ground pepper
Pinch of cayenne pepper
Preheat oven to 400 degrees F and line a large baking sheet with parchment paper.
Tattooed Martha Tip: To save on your electric bill or overheating your house, I usually start the oven right before I begin the breading process as it can take a little while depending on how many zucchini sticks you have.
Cut zucchini into 1/2 inch thick strips about 4 inches long. Mix flour, garlic powder, salt, pepper, and cayenne pepper in a large zip-lock bag. Add zucchini sticks and shake vigorously to completely coat them. In a small bowl, whisk together egg and milk. Mix together bread crumbs and parmesan cheese in a large shallow dish (I like to use a cake pan). One at a time, take one of the flour coated zucchini sticks and dunk it in the egg mixture until completely coated. You can use clean fingers or tongs to do this. Let excess egg mixture drip off and then add to bread crumb mix. Bury the zucchini stick so it gets completely coated in mixture, shake off excess, and place on prepared baking sheet.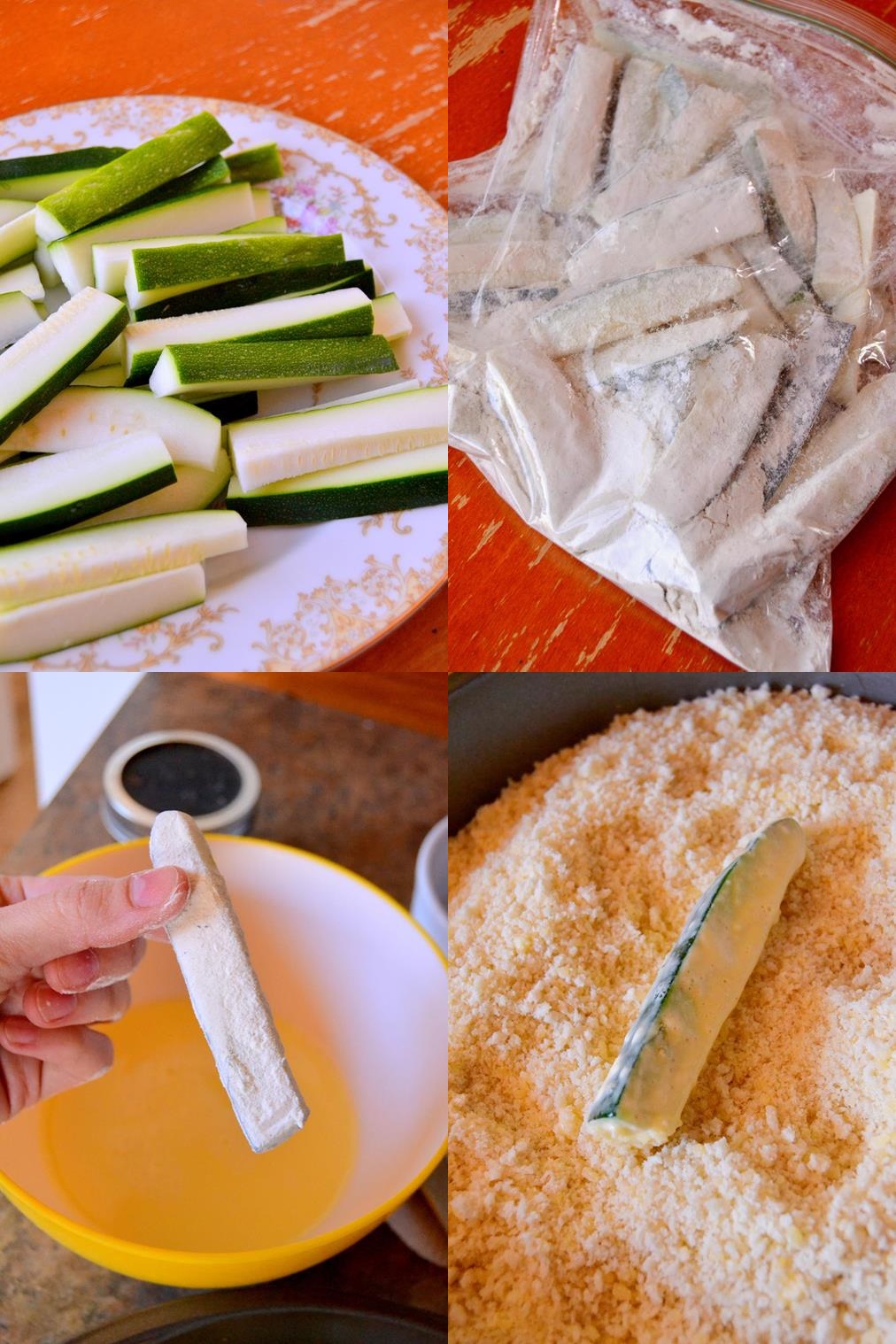 Repeat until finished. Place in the oven to bake for 12 minutes and then remove.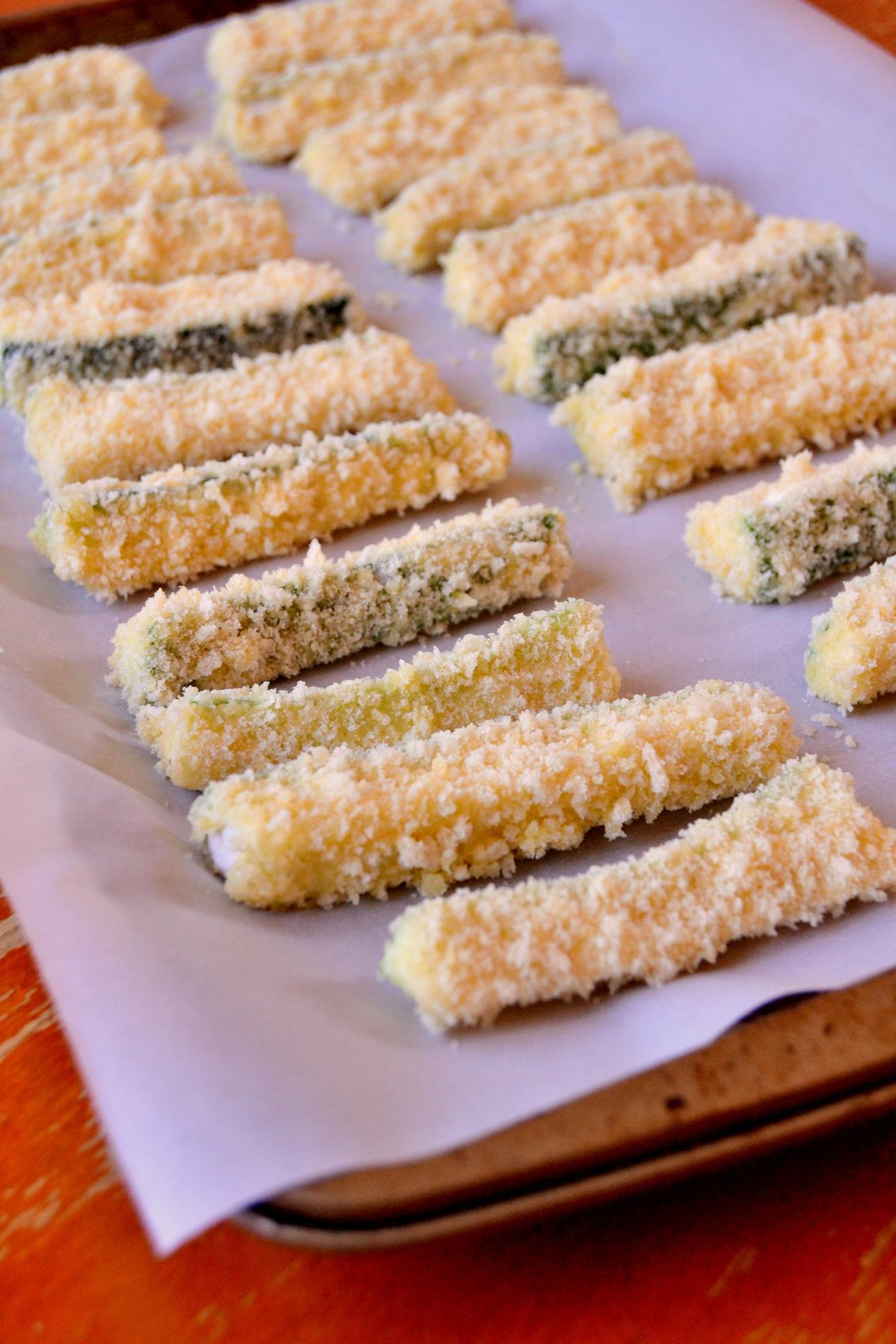 Flip zucchini sticks over and then place back in the oven for another 10 minutes (22 minutes total).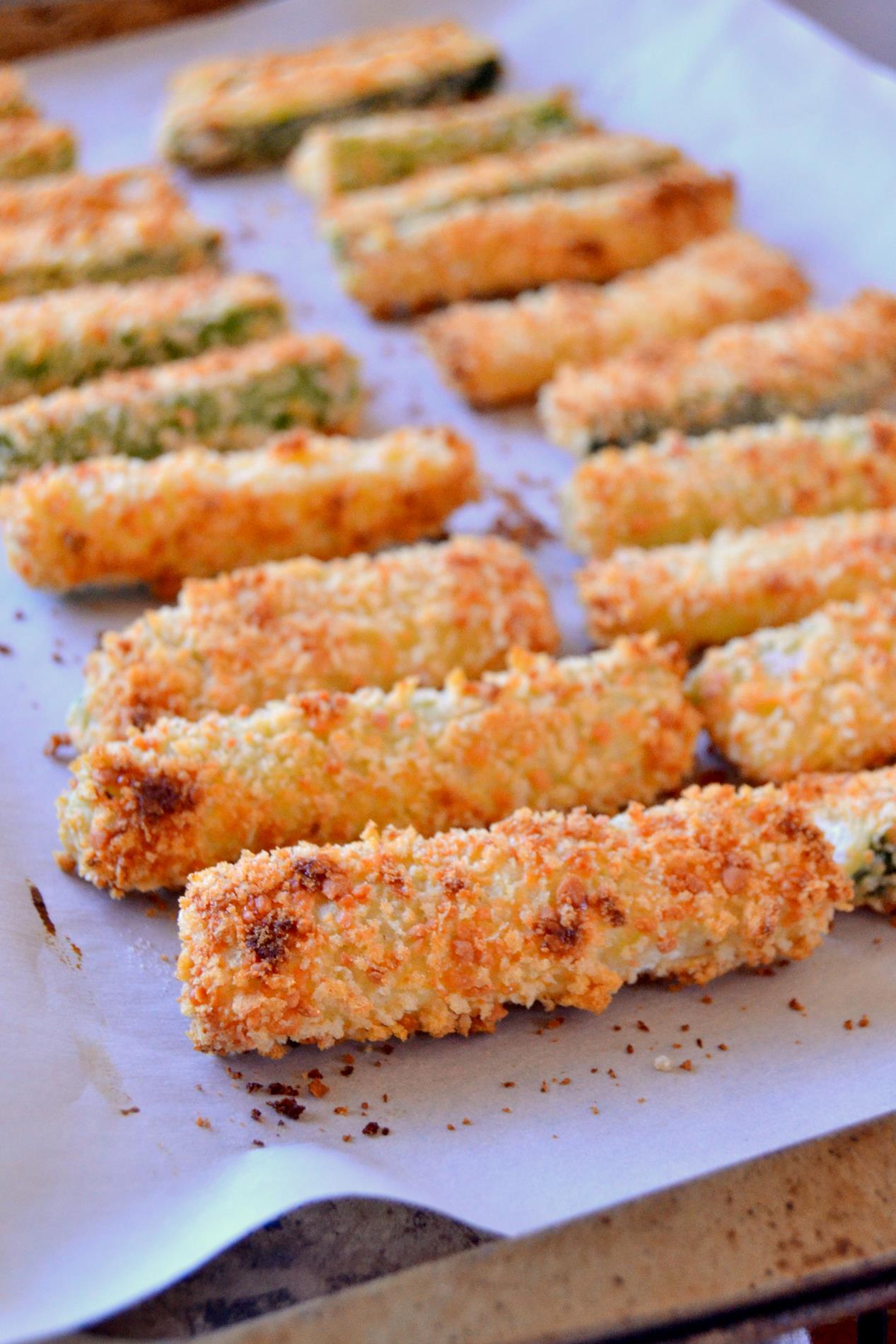 While waiting on the zucchini to cook, prepare your lemon garlic aioli.
Combine all of your ingredients in a small bowl and whisk until mixed. Cover and refrigerate until ready to use.
Remove zucchini sticks from the oven and allow to cool a few minutes before serving with a side of aioli.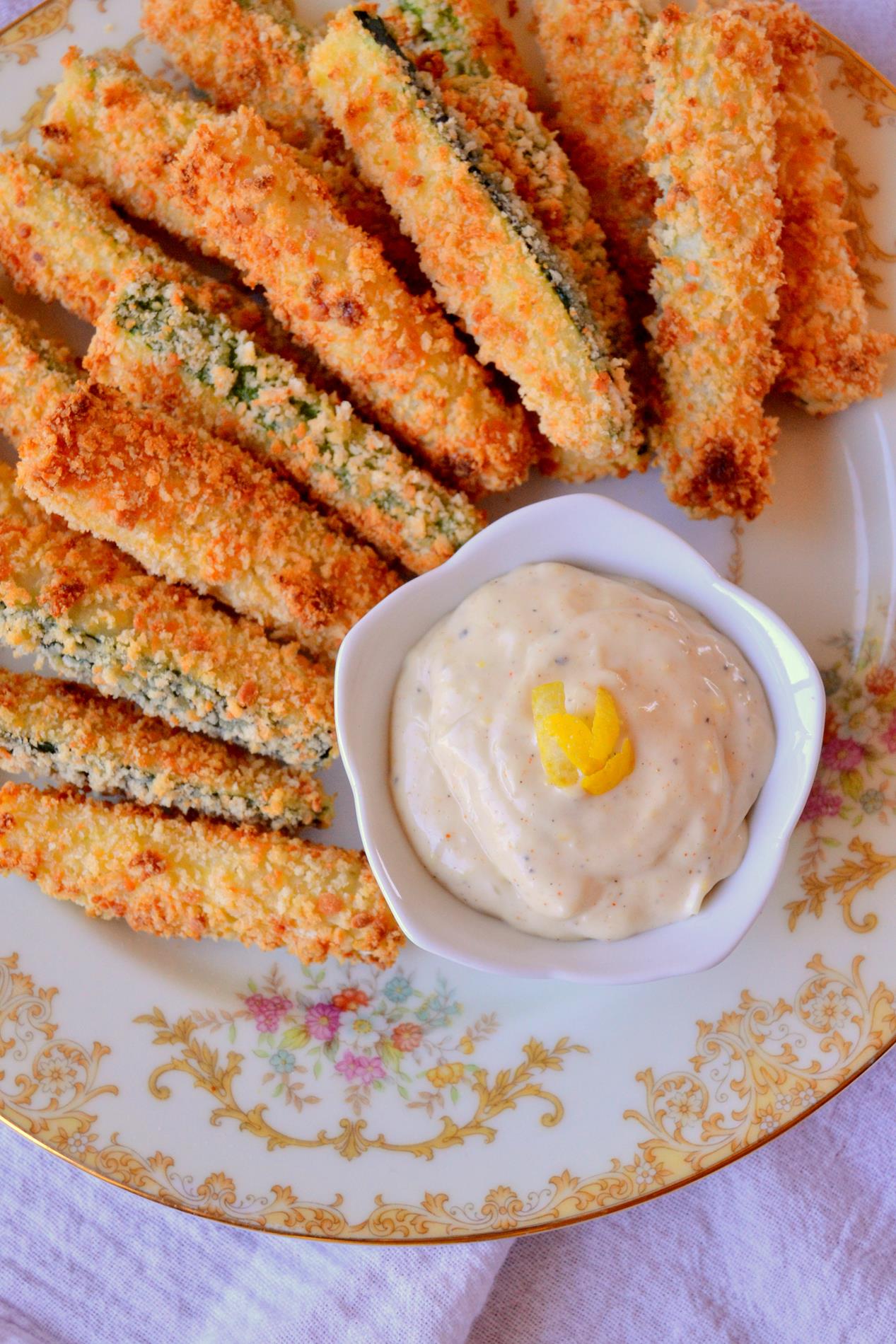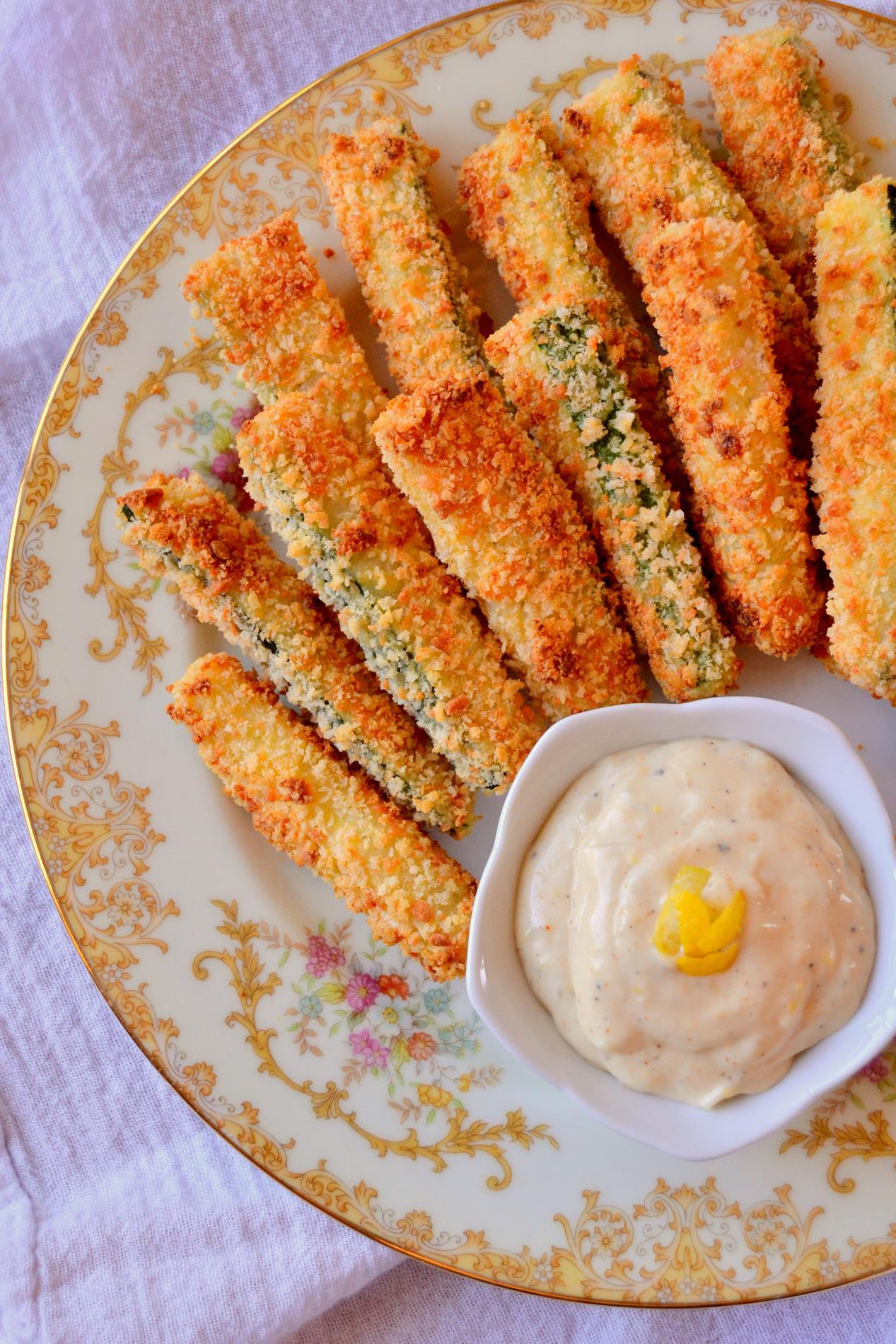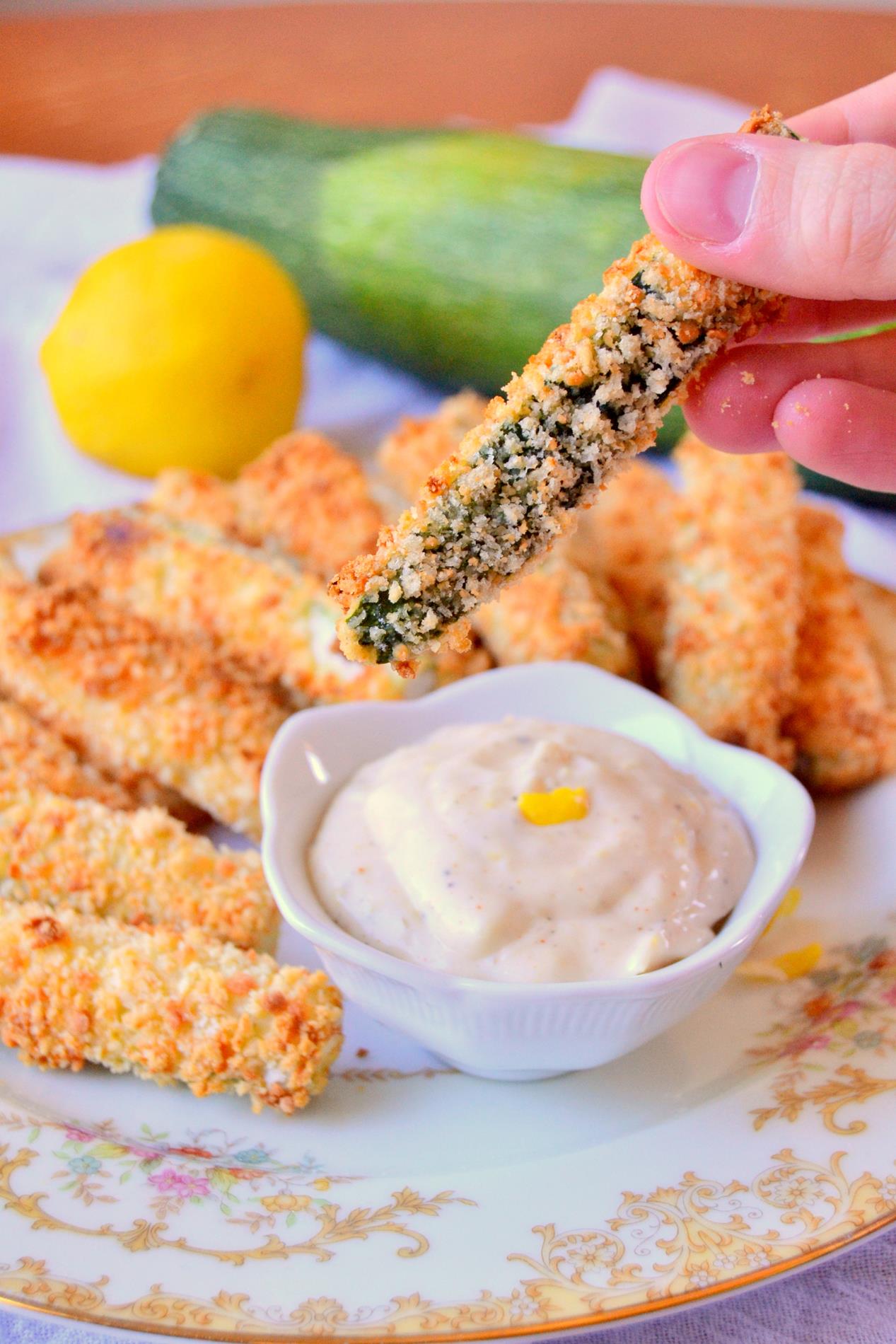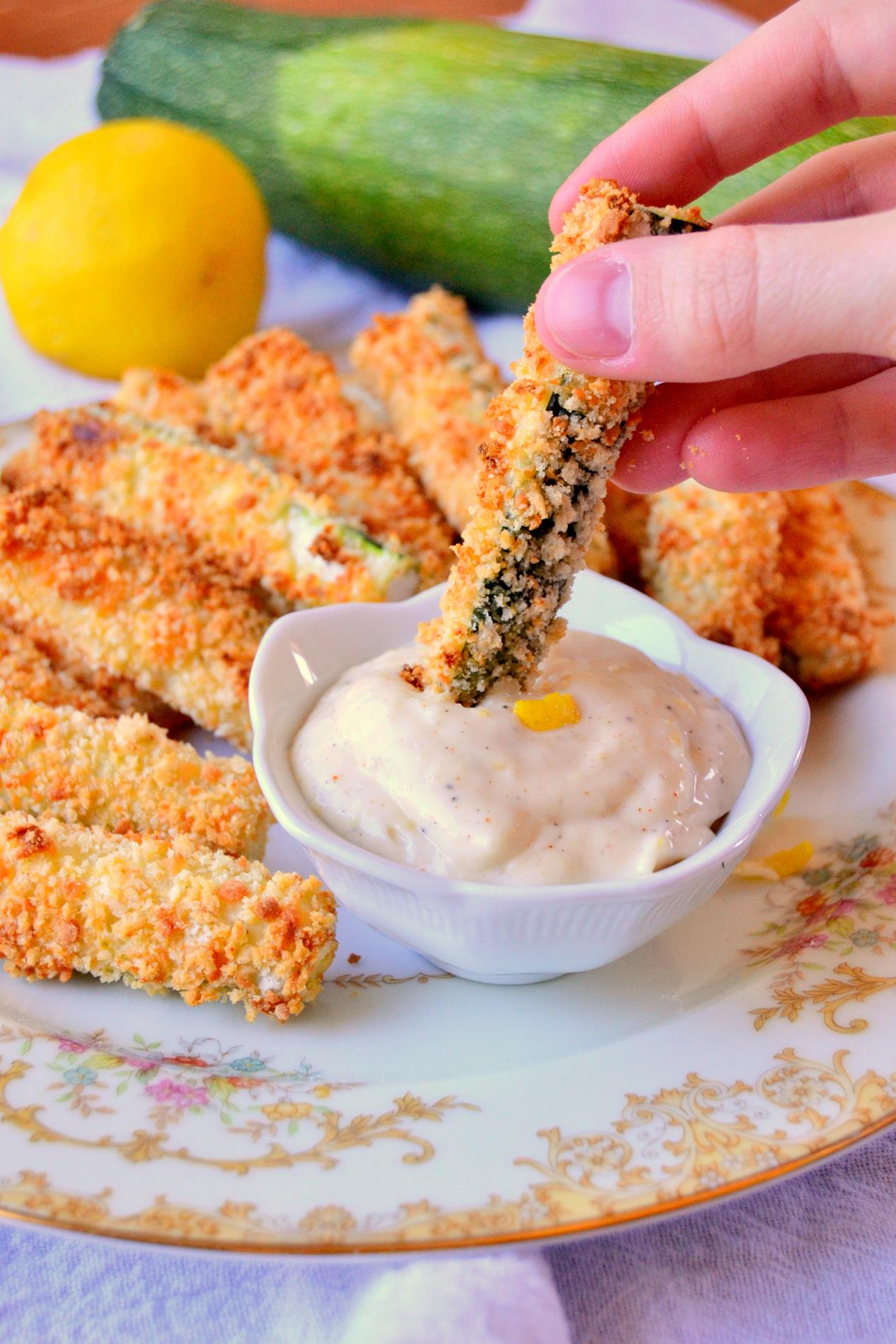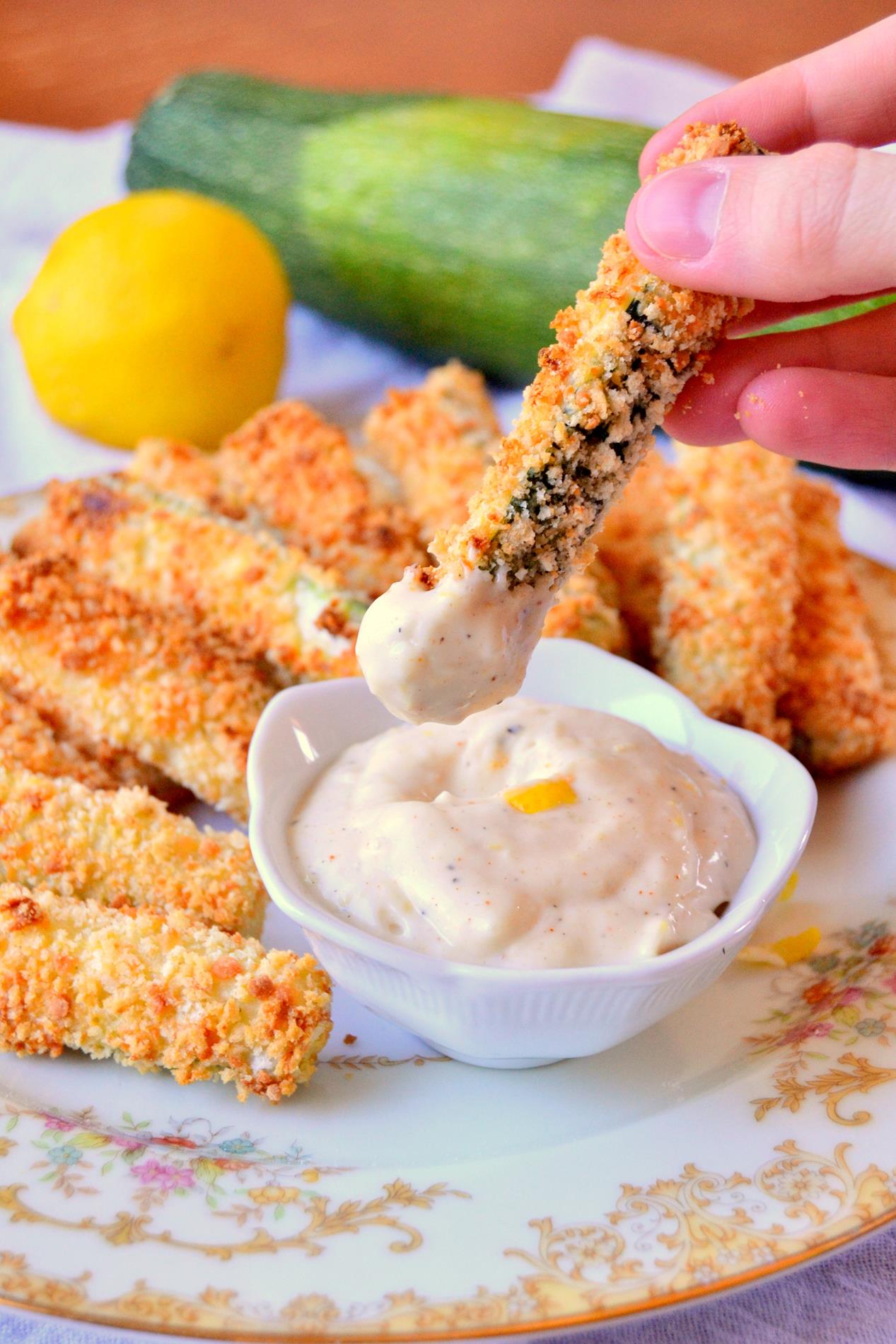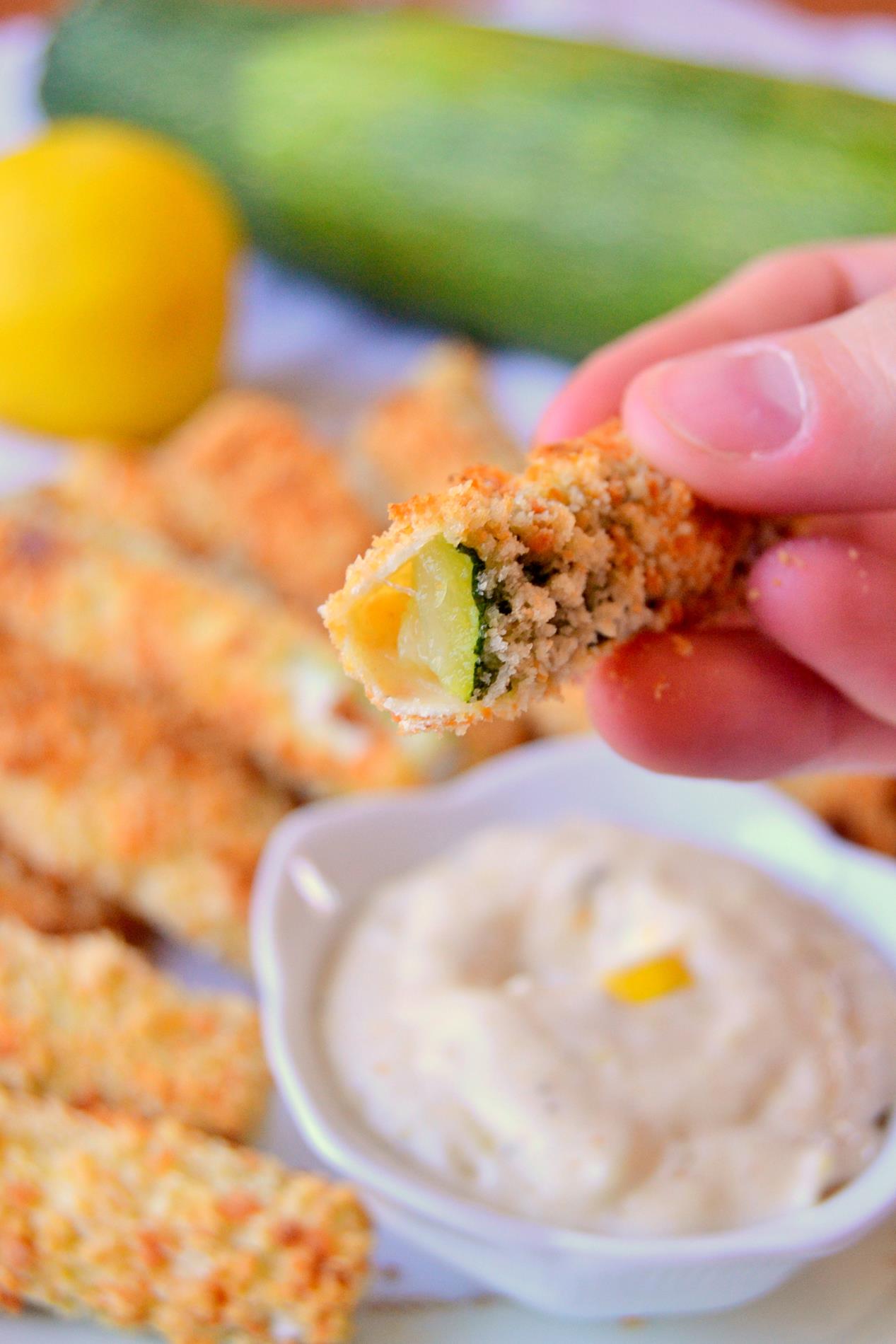 Enjoy!